CONCACAF Nations League
Concaclusions, Ep. 8: Christian Pulisic Finally Breaks Through For Chelsea
Concaclusions, Ep. 8: Christian Pulisic Finally Breaks Through For Chelsea
Christian Pulisic and Chicharito both broke through in their respective leagues, and Keylor Navas continues to shine for PSG.
Oct 29, 2019
by Wesley Davidson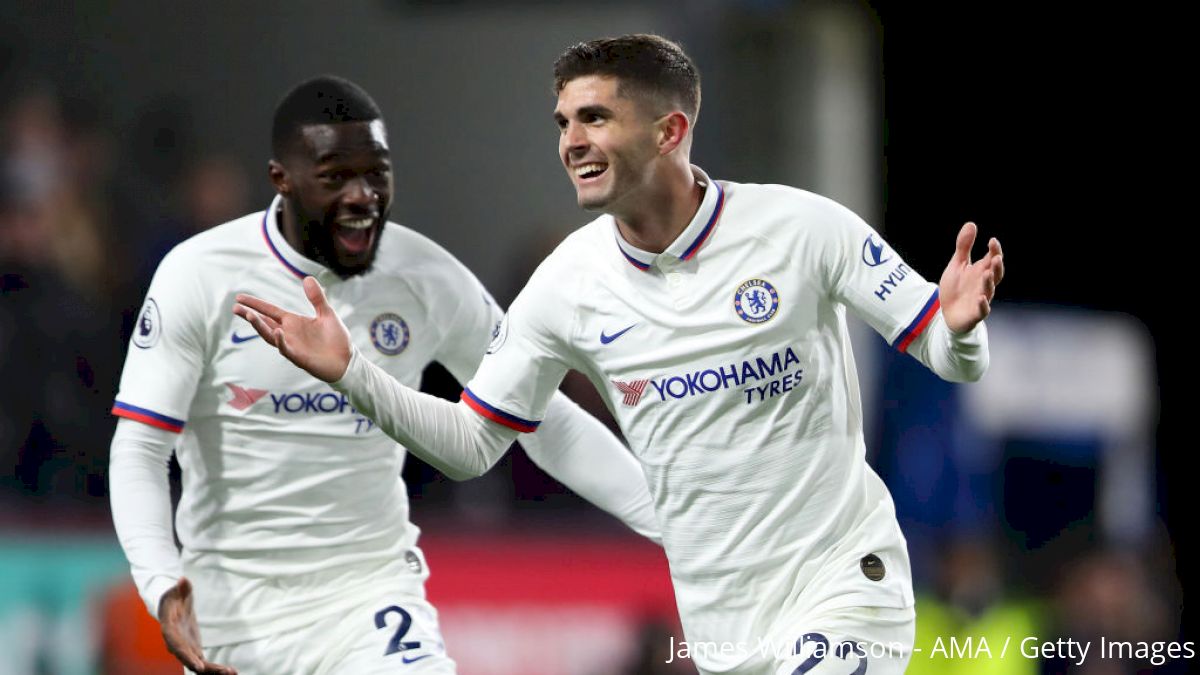 From the English top flight to the French capital, several of Concacaf's stars were at it again for their respective European clubs over the weekend. Here are three of the top storylines in case you missed some of the region's top players
Pulisic propels Chelsea to seventh consecutive win
Have yourself a day, Christian Pulisic.
It may not be time to fret just yet, but the American's lack of minutes in his first few months in England has dominated U.S. soccer headlines. While competing against a host of other young attackers for playing time, Pulisic has had to keep a level head if he is to avoid letting this juncture negatively impact his budding career.
Manager Frank Lampard gave the 21-year-old the start against Burnley on Saturday — his first in two months — and received the best possible reward via a Man of the Match performance and hat-trick to propel the Blues to a 4-2 win. Pulisic was all over the field, and he became just the second American to net three goals in a single match in the Premier League.
Christian Pulisic's Chelsea hat-trick was ?pic.twitter.com/OUfvfhMSZ7

— Goal (@goal) October 28, 2019
We'll see whether or not he is able to ride the momentum of this brilliant performance. At the very least, he should be given a massive boost by his manager's delight at him contributing in a big way.
"I am absolutely delighted for him," Lampard said. "It was a fantastic match-winning appearance. He showed the full package."
Chicharito gets off the mark in La Liga
The Mexican international made headlines back in September with a splendid free kick in the Europa League, his first goal for new club Sevilla. He has since found it difficult to open his account in La Liga, but that changed for the better in the team's 2-0 win over Getafe to climb above Real Madrid into fifth place on the table.
L'assist d'esterno di Torres manda in gol Chicharito ??
Che intesa tra i giocatori del Siviglia ??#LaLiga #DAZN pic.twitter.com/19vxLbUxHe

— DAZN Italia (@DAZN_IT) October 27, 2019
Chicharito offered a blistering reminder of how lethal he can be inside the penalty area, and the rest of La Liga will be hoping this doesn't spark a resurgence in his career.
Navas keeps the door shut in France
Another match, another clean sheet for the Keylor Navas.
Paris Saint Germain continue to sit comfortably at the top of Ligue 1, thanks in large part to the efforts of the Costia Rican shot-stopper. New signing Mauro Icardi appears to have settled in and Kylian Mbappé is firing since returning from injury, but it's been the team's defensive dominance that has really impressed thus far.
Since making the jump from Real Madrid at the beginning of September, Navas has played the full 90 on 10 occasions in all competitions while producing a remarkable eight clean sheets. His composure and ball skills were on display in a 4-0 win over Marseille on Sunday.
Il PSG non è solo Icardi e Mbappé
Giocata da fantasista di Keylor Navas ?#Ligue1 #DAZN pic.twitter.com/TOXr6nbLoS

— DAZN Italia (@DAZN_IT) October 28, 2019
Because PSG have the talent to take the league rather comfortably, Navas and his teammates will essentially be judged upon how they perform on the European stage. So far so good for the French giants with three wins on the bounce and zero goals conceded.