2019 Honduras vs Trinidad & Tobago | CNL League A
Top 5 Concacaf Nations League Matchups In October Minus US & Mexico
Top 5 Concacaf Nations League Matchups In October Minus US & Mexico
Here are the top five matchups in the October slate of the Nations League that don't involve the U.S. or Mexico.
Oct 4, 2019
by Wesley Davidson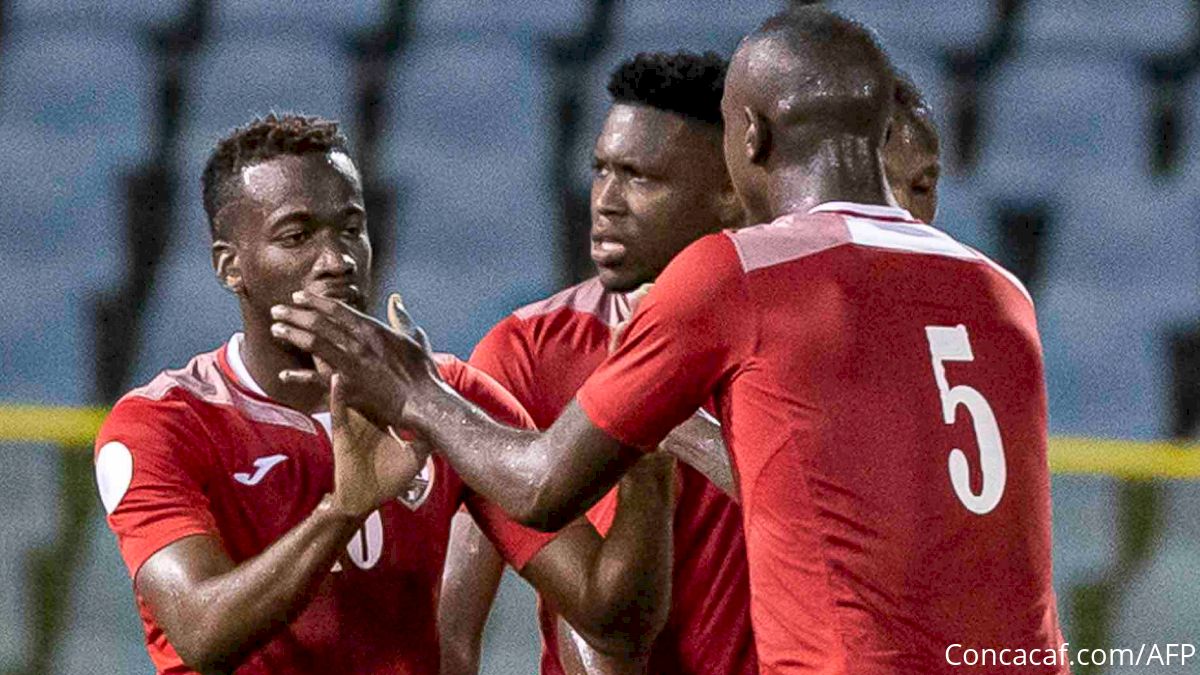 The opening two rounds of the Concacaf Nations League went in the books in September and left plenty to digest, including late-game heroics, world-class finishes, and surprises from unheralded nations and players.
All the top seeds in League A are now set to jump into the mix for Matchday 3, including Mexico and the United States, but away from the spotlights fixed on Concacaf's heavy hitters are a number of intriguing matchups to ingest.
1. Trinidad & Tobago vs Honduras
It's not exactly been a bed of roses for Trinidad & Tobago since they famously toppled the United States and prevented them from taking part in the 2018 World Cup. Their own 2018 was hardly anything to write home about with a lone friendly win, and their 2019 winless run was extended during the week as they to a youthful Mexico side by a score of 2-0.
Honduras had the luxury of sitting back and watching Trinidad & Tobago and Martinique battle to a pair of draws, which makes their path to the knockout round that much easier. Still, the work has to be done and Los Catrachos will be facing up against a team desperate for a win within the friendly confines of Hasely Crawford Stadium in Port of Spain.
2. Barbados vs U.S. Virgin Islands
With the Cayman Islands soaring out of the gate with two wins, their competitors in League C, Group A will be feeling the pressure to capture a win sooner rather than later. Six goals in two games offers plenty of reason for the visitors to fear the Barbados attack.
After failing to score in three appearances since netting a double on his debut a year ago, Hallam Hope of English outfit Carlisle United will be looking to get back on the scoresheet for Barbados. On the other side, 22-year-old 'keeper Lionel Brown of Miami FC will likely be a busy man once again and will need to come up big for the U.S. Virgin Islands to have a chance of keeping pace with the Cayman Islands.
Great save by Lionel Brown of ??U.S. Virgin Islands! Martin Webb had a fantastic opportunity but the goalkeeper avoided the goal! #FollowTheDream #CNL pic.twitter.com/H4T44PUZro

— Concacaf Nations League (@CNationsLeague) September 5, 2019
Gold Cup surprises Curaçao and Haiti have already battled it out twice in what looked from the outset to be League A's most competitive group. Now, heavyweights Costa Rica are set to join the action with a tricky road trip.
Haiti have work to do with just one point and will be hoping to harness their Gold Cup magic as motivation to claw their way back into the mix. Hosting the first of the two meetings with the Ticos and knowing they're facing a squad under the direction of an interim manager will have given them a boost, but plans changed this week when it was announced that the setting for the match has been moved from Haiti to the Thomas A. Robinson National Stadium in Nassau, Bahamas.
First and second place in League B, Group A square off in what could very well determine who advances when it's all said and done. Grenada were able to dig deep in capturing a pair of wins by one apiece and will be feeling confident for the away trip with six months in hand. Meanwhile, French Guiana were the beneficiaries of a free 3-0 victory when Belize had to forfeit the opening match. They followed that with a 2-2 draw, and now they are tasked with putting a halt to Grenada's Mr. Showtime.
Jamal Charles has ice in his veins and is enough reason to tune in given his recent heroics. The 23-year-old scored a pair of game-winners in their opening matches, with both coming in the last 10 minutes of play.
Charles scores the game-winning goal at 93'. Final Score: Belize ?? 1-2 ?? @GrenadaFootball | #CNL #FollowTheDream pic.twitter.com/FcMFIuYMCd

— Concacaf Nations League (@CNationsLeague) September 9, 2019
Montserrat – a small island nation of just over 5,000 people – came just one qualifying spot away from securing a shock Gold Cup birth. They haven't let that keep them down in subsequent months, however, as they've started Nations League play with a win and a draw, good for first place in League B, Group B. They also have the advantage of hosting the first encounter between these two nations.
El Salvador were the prohibitive favorites heading into group play but suffered perhaps the most surprising defeat of the tournament so far at the hands of the Dominican Republic. The Houston Dynamo's Darwin Cerén will need to step up in a big way to lead his side and counter the efforts of Montserrat veterans Adrian Clifton and Spencer Weir-Daley, who have propelled their side of late.