CONCACAF Nations League
4 Notes From The Opening Rounds Of The Concacaf Nations League
4 Notes From The Opening Rounds Of The Concacaf Nations League
Here are the top storylines and notes from the Concacaf Nations League after the first two matchdays.
Sep 14, 2019
by Wesley Davidson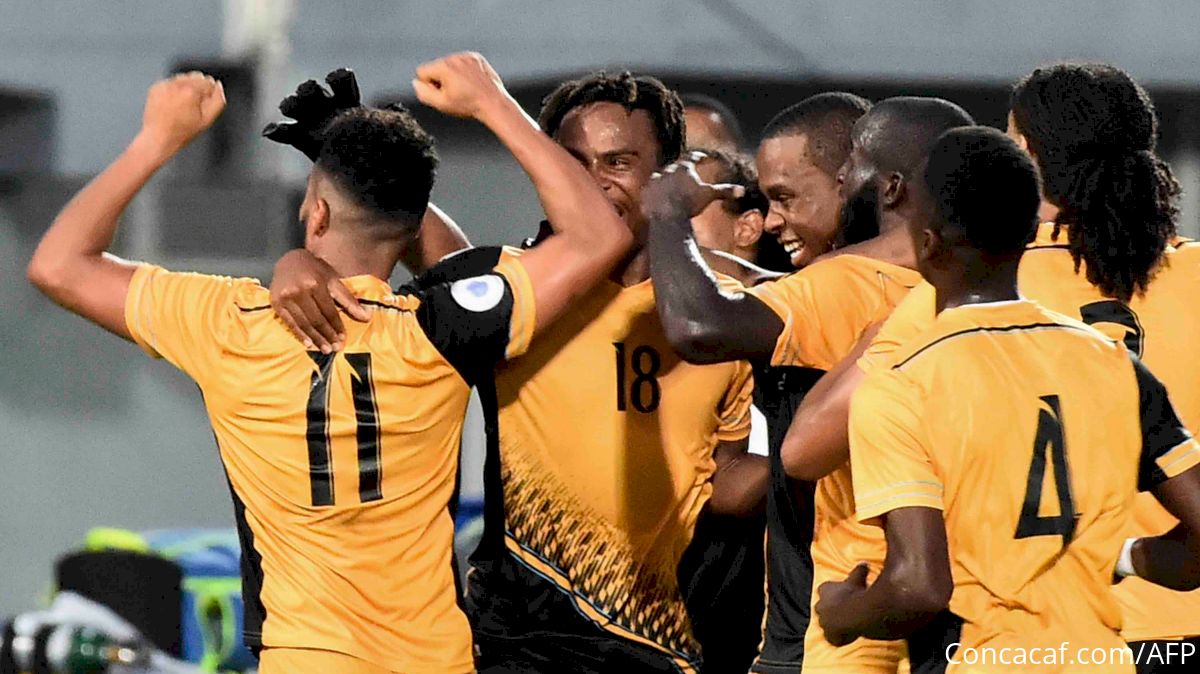 The opening two rounds of the Concacaf Nations League are in the books, and we now have a clearer picture of which nations might punch their tickets to bigger and better things or tumble down into a lower league.
Guatemala soared in League C, Panama and Bermuda are locked with El Tri soon to join, and Grenada has a penchant for the dramatic, among other intriguing developments. Here are some of the top storylines from an action-packed first month of the tournament.
1. The Yanks have their work cut out for them
We will soon know more about what the U.S. are made of when they join the action in October. With the first U.S.-Canada matchup set to take place at Toronto's BMO Field, a pair of wins over Cuba to start their journey would put the Canucks in a pretty envious position and go a long way in heaping more the pressure on the Yanks. Mission accomplished.
The Canadians burst out of the gate with a convincing 6-0 win over Cuba and Junior Hoilett stole the headlines with a hat trick. It was an entirely different set of circumstances and narrative that played out in the return leg, however. The match was held in the Cayman Islands and, although they failed to replicate the type of production in the final third from the previous meeting, Canada found a way to capture the all-important three points while playing down a man in the second half. That ability to grind out a win when they're not at their best — something they couldn't do against Haiti at the Gold Cup — and Alphonso Davies growing in confidence should have the U.S. on high alert.
Goal! Alphonso Davies opens the score! @CanadaSoccerEN ?? leads 1-0 at 10' | #CNL #FollowTheDream pic.twitter.com/yFb5bNlrjc

— Concacaf Nations League (@CNationsLeague) September 10, 2019
2. Grenada's Jamal Charles is Mr. Showtime
Concacaf never disappoints.
If there's one thing we could count on heading into the competition, it's to expect the unexpected. Through two rounds we've already been treated to plenty of drama and both unheralded players and nations reveling in their moment of glory.
Grenada — a nation of just over 100,000 — find themselves sitting alone at the top of League B, Group A following a pair of late finishes by Jamal Charles. His side saw their early lead against Saint Kitts and Nevis snatched away with a little over a half hour to play, but substitute Charles had no plans of settling for a draw. His 82nd-minute strike took home all three points, but that finish must have come a bit too early for his liking. His latest antics? A 93rd-minute winner to secure yet another 2-1 result, this time at the expense of Belize.
Charles scores the game-winning goal at 93'. Final Score: Belize ?? 1-2 ?? @GrenadaFootball | #CNL #FollowTheDream pic.twitter.com/FcMFIuYMCd

— Concacaf Nations League (@CNationsLeague) September 9, 2019
3. Golazos galore
Unstoppable free kicks from distance. Left-footed firecrackers. There was simply no shortage of spectacular strikes throughout Leagues A, B, and C. Feast your eyes on four of the best hits from the last week and decided for yourself whose was most impressive.
? ¡Solo golazos!

¿Cual fue el mejor gol de de la primera jornada de #CNL? ? #FollowTheDream pic.twitter.com/s02sFxHHIy

— Concacaf Nations League (@CNationsLeague) September 12, 2019
4. The Bahamas & Curaçao dig deep in the midst of tragedy
There was perhaps no better story in the opening rounds than the one involving the Bahamas national team. Hurricane Dorian had only just wreaked havoc on the Caribbean nation, causing widespread destruction while taking dozens of lives. With the game against Bonaire offering a brief escape from the aftermath of the storm, the players were determined to what they could on the pitch to lift the spirits of their fellow citizens.
Goals from Happy Hall and Cameron Hepple were ultimately enough to lift the Bahamas to a massive result — their first victory at a major tournament since 1974. Both players offered their thoughts on the difficult circumstances and just how much support the small nation needs at the moment.
"It's really tough right now. We need the support worldwide."

@BahamasFA's ?? Cameron Hepple and Happy Hall reflect on the last couple of days in Bahamas after being impacted by Hurricane Dorian

#CNL pic.twitter.com/mYszTw4wBj

— Concacaf Nations League (@CNationsLeague) September 12, 2019
Meanwhile, Curaçao had their own internal tragedy strike between matchdays one and two. Reserve goalkeeper Jairzinho Pieter passed away unexpectedly from a heart attack at the team hotel in Port-au-Prince in the early hours of Monday morning. The team reportedly desired to carry on with the game against Haiti "as a tribute to their teammate," an incredibly tough task given the circumstances. Elson Hooi was once again on the scoresheet as Curaçao battled to a draw to stay at the top of the group as two dates with Costa Rica await.