2022 GSC Women's Soccer Champs
GSC Women's Championship: Mississippi College Claims First Title
GSC Women's Championship: Mississippi College Claims First Title
A four-goal second half powered Mississippi College past Lee, and to its first-ever Gulf South Conference championship.
Nov 6, 2022
by FloFC Staff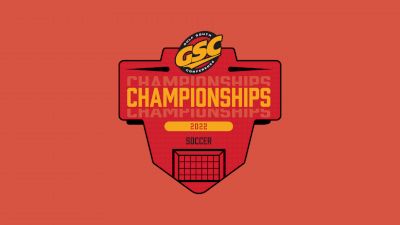 Powered by four second half goals, Mississippi College lifted the Gulf South Conference Championship trophy for the first time in program-history, following a 4-2 decision over Lee at the John Hunt Park in Huntsville, Ala.
With the victory, the Choctaws earned the conference's automatic bid to the NCAA regional tournament. West Florida, Lee and the rest of the league will await their future by tuning into the NCAA Women's Soccer Selection Show, scheduled for Monday, Nov. 7 at 6 pm CT.
All-Tournament selection, Erin Hederman, led the Choctaws finishing with a goal with 5-of-9 shots on target. The MC senior was also named the the tournament's Most Outstanding Player. She was joined on the all-tournament by teammates Avery Hederman, Emma Young and Beatrice Currie.
Lee's Ellie Crisler, Kate Dirkse, and Ashely Eulo were also named to the all-tournament team, along with West Alabama's Lucy Horn and Maria Mon, and West Florida's Destiny Hird and Kendall Blackmon.
The Choctaws trailed at halftime after surrendering an own goal in the 21st minute. Lee's Mollie Wheeler did her part to maintain the Lady Flames a 1-0 lead with an acrobatic effort late in the frame.
In the second half, Wheeler stood tall early as she turned away early chances from Mississippi College. The Choctaws broke through with a strike from Eduarda Silva in the 54th minute to tie the game.
Erin Hederman then gave MC a 2-1 lead with a low shoot in the 59th minute. Currie and Avery Hederman then scored 42 second apart to lifted MC to a 4-1 lead in the 62nd minute. Dirkse pulled one back for Lee during the 85th minute, but the Flames were unable to rally.