2022 Wingate vs Limestone - Women's
Limestone, Wingate Advance To SAC Women's Championship
Limestone, Wingate Advance To SAC Women's Championship
Late-game heroics scored both Limestone and Wingate semifinal wins, setting the stage for the 2022 SAC Championship on Sunday, Nov. 6.
Nov 5, 2022
by Kyle Kensing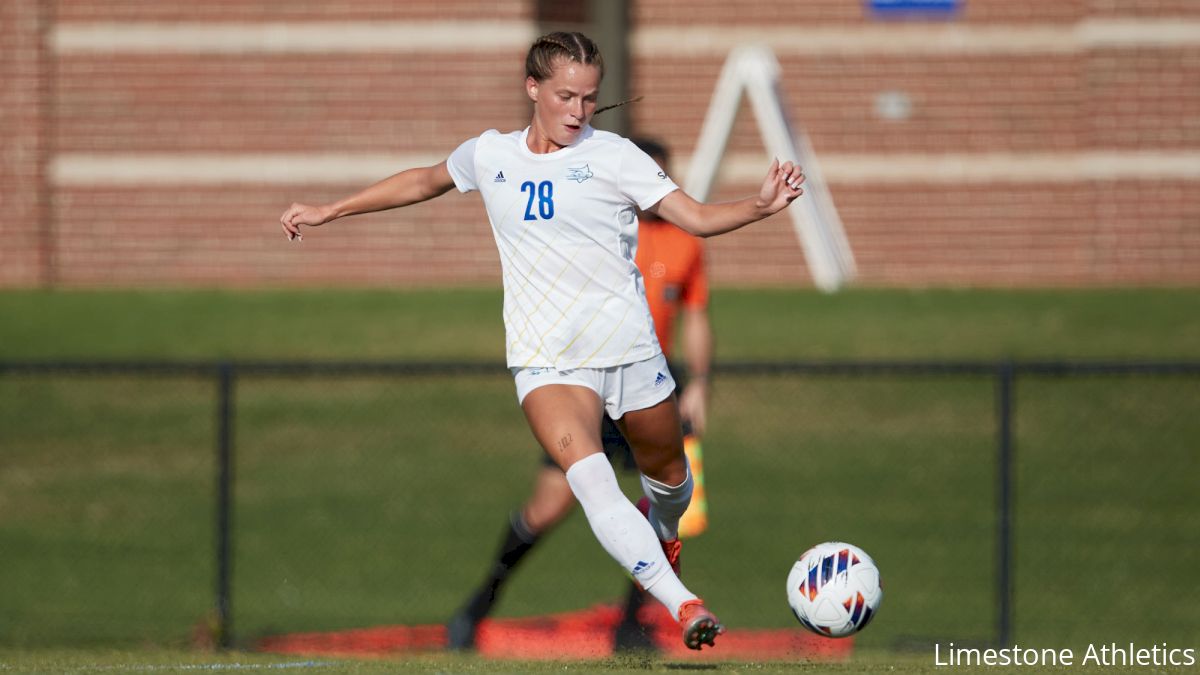 Andrea Zwinkels lobbed a rainbow shot that found the back of the net more than 95 minutes into Limestone's semifinal matchup with Lenoir-Rhyne, and that proved to be the game-winner as the Saints advanced to Sunday's South Atlantic Conference Championship Game.
Zwinkels' goal in the first overtime of Friday's first semifinal sealed one spot in the title round; Wingate filled the other thanks to a clean sheet from goaltender Katrine Thisgaard, who made six saves, and Sascha Larsen's goal in the 84th minute that clinched a 1-0 Bulldogs win over Catawba.
Larsen capitalized with the lone and decisive goal of the night when Yasmine Cowley headed Caroline Peters' corner kick to left side. With the defense out of position, Larsen booted a shot that whizzed past Indians goaltender Sierra Davis.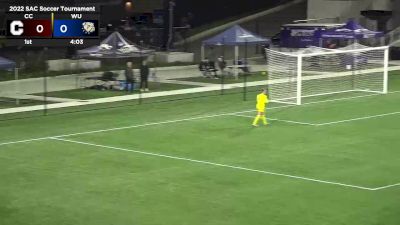 Unlock this video, live events, and more with a subscription!
Get Started
Already a subscriber? Log In
Offensive opportunities came in short supply for Wingate, which managed just two shots on goal and three total shots, all in the second half.
Catawba, meanwhile, peppered 17 total shots on the night but could not find the net. Thisgaard's work in goal was outstanding, and bumped her up to 52 saves on the season.
Wingate moves onto Sunday to face a Limestone team the Bulldogs last played almost one month to the day prior to the SAC Championship.
The Saints won on Oct. 5, 2-0, thanks to goals from Zwinkels and Tabea Schutt — the same two scorers to find the back of the net in Friday's semifinal.
Junior midfielder Andrea Zwinkels scored in the 96th minute of the first overtime, sending @limestonewmnscr to Championship Sunday after defeating No. 1 seed Lenoir-Rhyne in SAC Semifinal action on Friday evening. #DefendTheRock #limestONEnation pic.twitter.com/iomr7can2Z

— Limestone Saints (@LimestoneSaints) November 5, 2022
Schutt got things rolling early for Limestone off a Zwinkels assist just before the 11-minute mark. Zwinkels fired a pinpoint-accurate cross that Schutt collected, and after beating a defender, blasted through for the goal.
Limestone's defense held Lenoir-Rhyne in check for almost 77 minutes, but the Bears broke the tie when Evan O'Leary's shot deflected off the outstretched hand of Saints goaltender Samantha Aguilar-Hopkins and caromed in.
Lenoir-Rhyne fired seven shots on goal, matching Limestone's output. Aguilar-Hopkins saved six for the Saints, while L-R goaltender S.A. Phillips saved five.