BIG EAST Men's Soccer
BIG EAST Men's Soccer Offensive Player of the Year: Who Ya Got?
BIG EAST Men's Soccer Offensive Player of the Year: Who Ya Got?
It has been a long and arduous BIG EAST men's soccer season, and with the regular season about to come to a close, the debates are raging.
Nov 3, 2022
by Briar Napier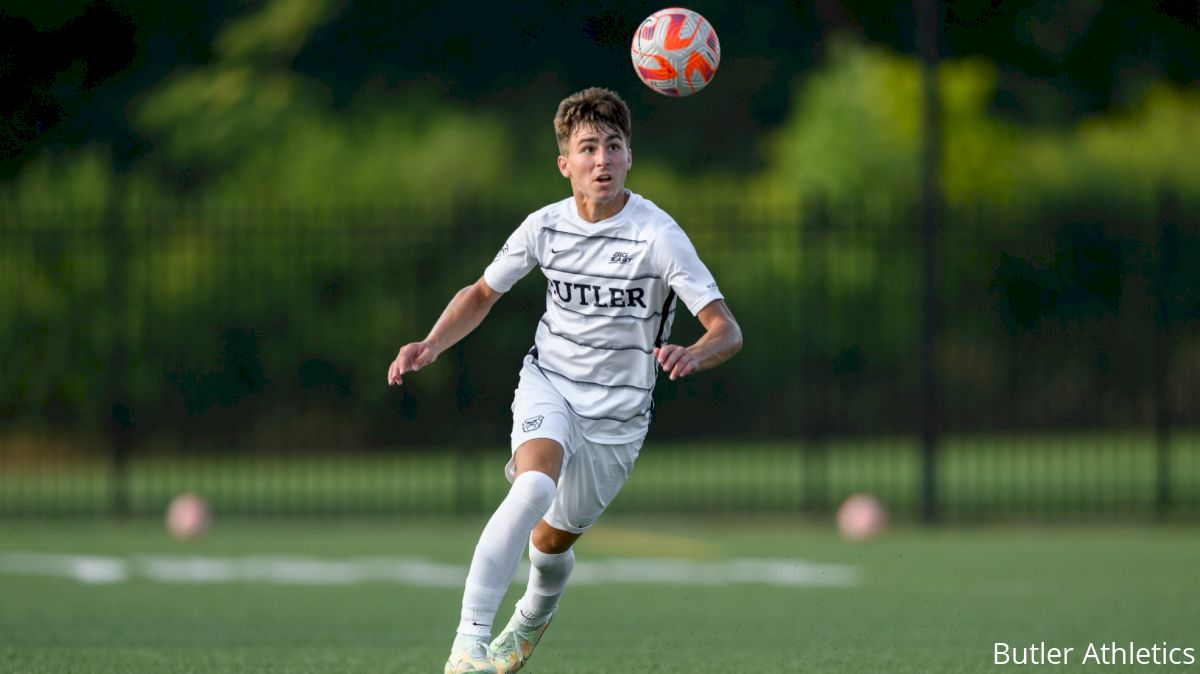 It has been a long and arduous BIG EAST men's soccer season, and with the regular season about to come to a close, the debates are raging.
Sure, almost every team has its studs, but only a certain few are standing out as favorites to win end-of-year awards from the league. Some have separated themselves from the pack through sheer quality and epic performances.
The individual accolades and honors will be dealt across the BIG EAST soon, and for those in the running, time is running out in the regular season to build their resumes.
Here. We. Go.

The final night of Men's #BEsoccer regular season play is here! Catch all the action on @FloFC_. @GUHoyasMSoccer @ @UConnMSOC @XavierMSOC @ @ButlerMSoccer @creightonmsoc @ @PCFriarsMSoccer @StJohnsMSoccer @ @marquettesoccer pic.twitter.com/vaejtLC9zk

— BIG EAST Conference (@BIGEAST) November 2, 2022
The three players listed below specialize as offensive creators and dynamos, and they've done enough already to consider themselves worthy candidates for selection.
Now, it's just up to the powers that be to decide who has earned the award.
Here's a look at three BIG EAST offensive superstars making their cases heard for the BIG EAST Offensive Player of the Year award, with the honor itself to be decided later this month after the league's regular season has concluded.
NOTE: All statistics are updated as of Tuesday afternoon.
Palmer Ault, F, Butler
No freshman has lit up the BIG EAST men's soccer scene more this year than Ault, an Indiana native who seems like a surefire lock for at least some sort of freshman-based award this year.
But why not give him the league's top overall honor for an offensive player, too? It's potentially not as crazy of an idea as it seems on paper.
Ault's eight goals and five assists on the year are tied for the most combined between the two categories of any player in the conference, but perhaps the most defining characteristic with Ault is that he's developed a clutch gene.
No player in the BIG EAST has more game-winning goals than Ault's four, with Butler quite literally owing a sizable amount of its wins to him - high praise for a forward in his first collegiate season.
What's more, is that Ault is largely efficient with his strikes on goal, with his 37 shots on the year resulting in a goal roughly every 4.63 attempts, while his six-point performance in a 9-0 Butler thrashing of Lindenwood earlier this season was one of the top individual performances in the league thus far.
Sure, his youth may dock him a couple votes in the eyes of some, but if there's anyone in the conference who has proven he can get you a goal when you need one, it's Ault - and that may indicate his value enough to give him the edge.
Marlon Tabora, F, Georgetown
Some who vote for the player of the year simply base their choice on who is the most productive player on the best team. If that description fits you, Tabora probably is your pick.
Georgetown overcame a sloppy start to the year to rip through the latter half of its schedule. The Hoyas are 8-0-1 in their past nine games and haven't been beaten since Sept. 20.
The unusual thing about Tabora, however, is that he's only been starting sparingly throughout the year, appearing in all 16 games, but only making Georgetown's starting lineup in three of them (and playing a maximum of 69 minutes in a game against Providence last month).
GOAL Tabora!!!

Georgetown 1-0
31'#HOYASAXA pic.twitter.com/DN6pnTZQtH

— Georgetown Men's Soccer (@GUHoyasMSoccer) October 19, 2022
Coach Brian Wiese has preferred to use the junior Maryland native as a super sub. However, that fact may only up Tabora's value in the eyes of those picking the award, as he's efficient with his time, tallying five goals and six assists on the year and always seeming to pick up a timely point when the Hoyas need it.
The BIG EAST Offensive Player of the Week for the week Oct. 24 after he helped Georgetown (with a goal and two assists that week) pick up the No. 1 seed in the BIG EAST Championship, he's on the mind of the league as an elite source of attacking firepower.
Could his efforts potentially be rewarded soon?
Duncan McGuire, F, Creighton
Near-certain to be the league's Golden Boot winner, unless a player behind him goes on a stunning scoring spree in the final week of the regular season.
McGuire is the leading goal scorer in the BIG EAST with 12 goals and has been the breakout forward of the season. He only scored a combined five goals in his prior two years in Omaha, before tearing opposing center backs to shreds this time around.
The hometown boy who went to Creighton Prep for high school started off hot, bagging five goals in the Bluejays' first two games. Then, a midseason dry spell was counteracted by the 6-foot-1 talisman's streak of goals scored in six of the past seven games entering Tuesday.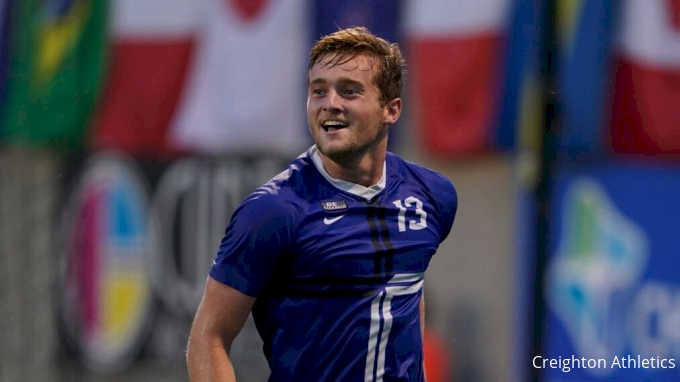 McGuire isn't much of a distributor (two assists), but as a target man with a goal-scoring record like the one he's put up this season, there isn't much of a need for him to be, as he's able to put Creighton on the scoresheet himself more often than not just fine.
However, his status as being in the running for the league's top offensive award could be on the line this week. The Bluejays play Providence on Wednesday, with their spot in the BIG EAST Championship not yet secure.
Creighton must win the game to clinch a spot in the postseason tournament, and if it doesn't get full points, it may be a bad look for McGuire and the hopes for him winning an individual honor, such as BIG EAST Offensive Player of the Year.
But, if the game ends up like most McGuire has played in recently - he scores, Creighton wins - then he and the Bluejays might just be OK.