2022 St. John's vs Creighton - Men's
BIG EAST Men's Soccer Games Of The Week: Butler Looking To Stay On Top
BIG EAST Men's Soccer Games Of The Week: Butler Looking To Stay On Top
For some teams in the BIG EAST men's soccer world, it's time to start sweating the small stuff. The BIG EAST Tournament is just five weeks away.
Oct 4, 2022
by Briar Napier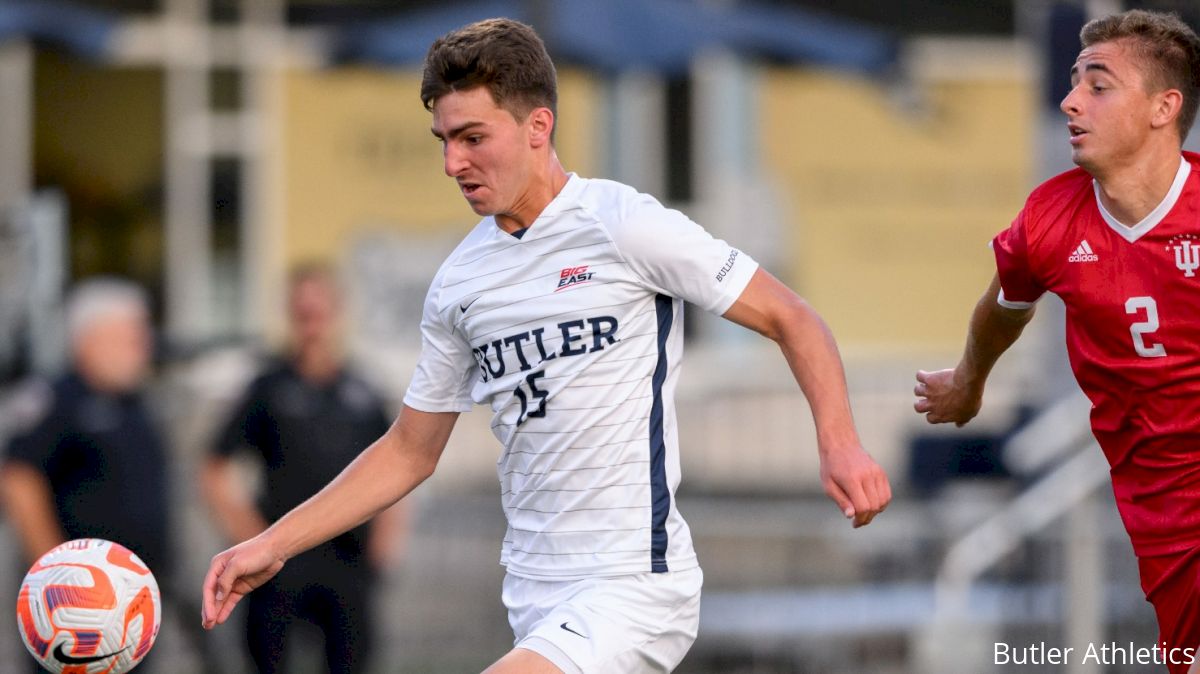 For some teams in the BIG EAST men's soccer world, it's time to start sweating the small stuff.
With the approaching BIG EAST Tournament now just five weeks away, the postseason picture in the highly competitive league is only going to get more and more clear as the matches go along - meaning that some teams, for better and for worse, are going to find out their fates.
For the elites of the league, October may be a month to fine-tune issues and strategies in preparation for a deep run, both in regular season play and the postseason tournaments to come.
For this year's have nots, pressing the panic button may become more and more of a tempting solution, though their seasons already could be too late to save.
Here's a preview ahead of a few noteworthy games across the BIG EAST this week,
with all listed matches below being streamed live on FloFC.
NOTE: All kickoff times are listed in Eastern Time and are subject to change. Statistics and records are updated as of Tuesday morning.
Georgetown Vs. Butler, 7 p.m. Wednesday
One of these teams is in first place in the BIG EAST standings, while the other is slotted in seventh place.
Prior to the season, those spots would've been believable places for the Hoyas and Bulldogs, respectively. Instead, it's the other way around.
With roughly a month remaining before the all-important BIG EAST Tournament, Butler looks to be a serious threat for the program's first regular-season conference title since 2017 - the same year it made the Round of 16 in the NCAA Tournament for just the third time.
On a recent three-match tear that has included two in-league wins and a 9-0 house cleaning of Lindenwood in non-conference play, the Bulldogs have looked to find their footing in front of the net recently, managing an impressive 16 goals during the win streak.
Freshman forward Palmer Ault scored braces in all three games to notch his third Freshman of the Week honor of the year, while teammate Wilmer Cabrera Jr. was named Offensive Player of the Week for a one-goal, two-assist night against Marquette.
Georgetown has looked more like the world-beating Hoyas of old recently, winning consecutive matches for the first time this year, taking down Creighton and Bowling Green heading into Wednesday, but a bid back to the NCAA Tournament is far from secure at this point.
Still, a pair of freshman goal scorers - forward Jacob Murrell and midfielder Jack Panayotou, both of whom have tallied a team-high three scores this year - are doing their best in their first college season to keep Georgetown a feared threat in the BIG EAST.
Xavier Vs. Villanova, 1 p.m. Saturday
How early can Xavier coach John Higgins receive the BIG EAST Coach of the Year award? If there ever was such a thing as a runaway favorite for the honor in the league this year, it's him.
The Scot was hired from the University of Indianapolis (Division II) in the offseason to coach the Musketeers. He has taken a team projected by the league's coaches prior to the season to finish last in the conference and made it the BIG EAST's final unbeaten team, with a top-20 national ranking to go with it.
Xavier doesn't have a style that blows teams away, with a maximum of only three goals scored in any match this year, but with a defense that has only conceded five goals in 10 games, the Musketeers hardly ever need to worry about climbing out of a deficit - something that's especially important when playing on the road. Xavier is 4-0 in away games this year.
That mettle will be tested in a week that will include a mid-week clash at St. John's, before trekking to Villanova on the weekend, but quality defending and man-marking tends to travel well, especially with backlines that include breakout players like goalkeeper Cole Jensen (86.5% save percentage, six shutouts) and defender/midfielder Makel Rasheed (two goals, two assists).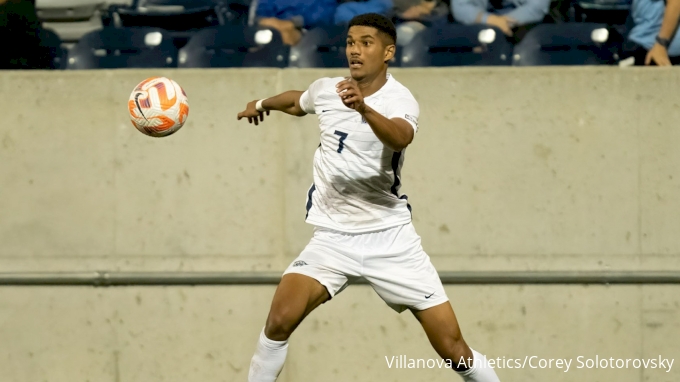 Meanwhile, for Villanova, the Wildcats' four-match unbeaten run ended with a 3-1 loss to Creighton over the weekend, but with a defense that has conceded the second-fewest goals all year in the BIG EAST (only behind Xavier), expect a grind-it-out game between the two sides, where the first team to score very likely might be the winner.
Senior forward Lyam MacKinnon (four goals) and senior defender Viktor Benediktsson (three goals) are the main threats to do that for the 'Cats.
St. John's Vs. Creighton, 7:30 p.m. Saturday
Creighton needed a win to stay afloat in the top half of the BIG EAST standings, and the Bluejays got it, pulling off a victory over Villanova over the weekend in Omaha.
Against a St. John's team that can play spoiler - just ask Georgetown, which lost to the Red Storm last month - Creighton will be facing an opponent against which it needs to be careful and be confident, while doing its thing.
The Bluejays' "thing," by the way, is a league-high 28 goals scored across nine matches this season, though only five of those goals have come in BIG EAST play (three games).
Still, with three players on the roster (Duncan McGuire, Owen O'Malley and Jackson Castro) who already have tallied at least six goals by themselves in 2022, the Bluejays' attack likely is the most dynamic and threatening in the entire conference and one that's difficult to defend against.
Hear from Head Coach Johnny Torres as he recaps this past weekend's victory over Villanova and previews the St. John's match on Saturday. #GoJays

— Creighton Men's Soccer (@creightonmsoc) October 4, 2022
The Red Storm, meanwhile, have lost both BIG EAST matches since pulling off the shock win over the Hoyas, but with national-title winning coach David Masur manning the touchline, St. John's always is a tough out to play against.
Plus, redshirt junior midfielder/defender Antek Sienkiel quickly is establishing himself as arguably the conference's best newcomer of the year so far this season. The Pennsylvanian and Marist transfer is one of the top goal scorers in the league with six goals to his name, one of which he tallied in the Red Storm's 2-1 loss to Seton Hall over the weekend.