2022 Providence vs DePaul - Men's
BIG EAST Men's Soccer Games Of The Week: Can Providence Bounce Back?
BIG EAST Men's Soccer Games Of The Week: Can Providence Bounce Back?
Two weekends into the BIG EAST men's soccer season, there's still a lot to unpack. The favorites haven't quite emerged yet. There's work to be done.
Sep 28, 2022
by Briar Napier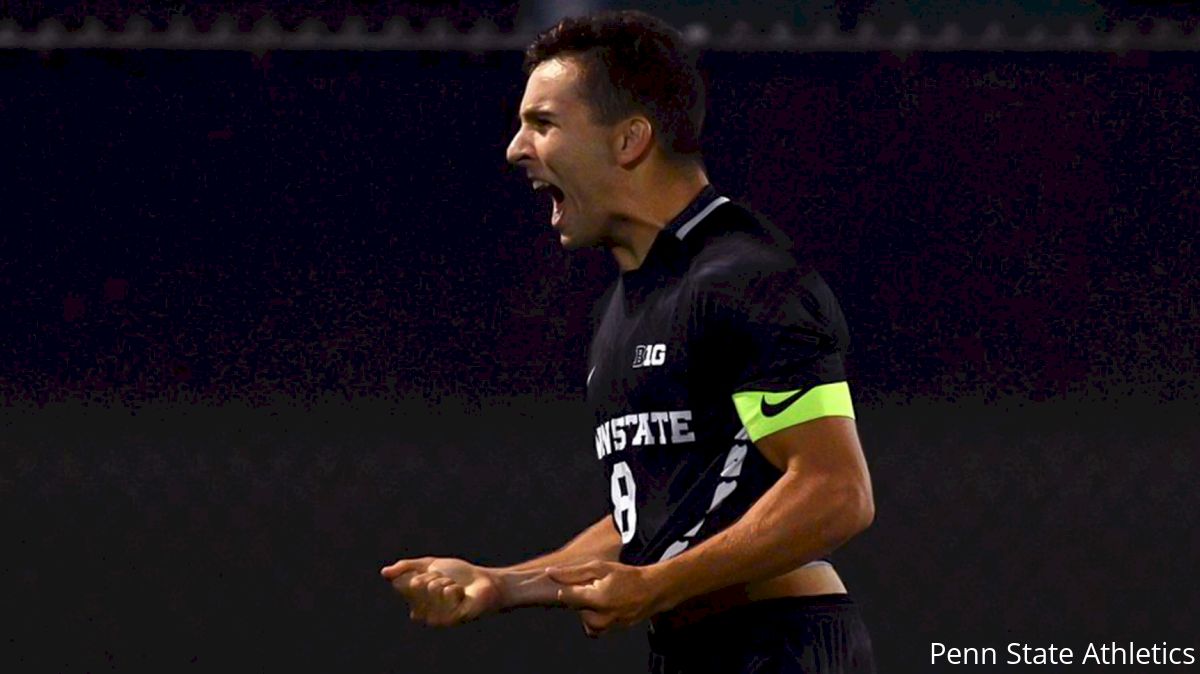 Two weekends into the BIG EAST men's soccer season, there still is a lot to unpack.
The clear title favorites still haven't quite emerged yet. The preseason picks still are looking to sort out some kinks, while the emerging schools are somewhere between flashes in the pan and legit title threats.
Whatever the status of the BIG EAST men's soccer schools, it makes every match, no matter the point in the season, that much more important.
Three weeks into conference play is often when the pretenders and contenders begin to emerge, so for those in the BIG EAST as all-important October looms, this weekend's conference games might be the ones that define the trajectories of their seasons.
Here's a preview ahead of a few of this week's BIG EAST games, with all listed matches to be streamed live on FloFC.
NOTE: All kickoff times are listed in Eastern Time and are subject to change. All stats and records are updated as of Tuesday morning.
Penn State Vs. Villanova, 4 p.m. Wednesday
Villanova hasn't had droves of success in its men's soccer history, evidenced by the fact that the Wildcats have just two all-time NCAA Tournament appearances to their credit.
So, when opportunities like upending the defending Big Ten champion come knocking, it becomes all the more important for Villanova to take advantage.
Off to a 3-2-2 start, with a 2-0 mark in BIG EAST play, coach Tom Carlin's Wildcats are looking to make back-to-back postseason appearances for the first time in the program's existence.
The visit from the Nittany Lions will be 'Nova's penultimate non-conference clash of the year (a match against Navy is scheduled for later in the year).
In the gauntlet of BIG EAST play, where any team can beat anyone on a given night, positive results in the non-league games become all the more important.
Penn State, the Big Ten's regular-season and tournament champion last season, is 4-2-2 and gunning for a repeat with a 2-0-1 mark against teams ranked in the United Soccer Coaches Top 25 poll.
Reigning Big Ten Offensive Player of the Year Peter Mangione (four goals, two assists this season) will be a tall task for the Wildcats to contain.
The good news for 'Nova is that it has an in-form defender in senior Viktor Benediktsson, the most recent BIG EAST Defensive Player of the Week, to counter the Nittany Lions' talisman, who has scored 23 goals and provided 14 assists in his four-year college career.
Butler Vs. Marquette, 8 p.m. Friday
Like a lot of goals? Then Butler-Marquette might be the BIG EAST game of the week for you.
The Bulldogs and Golden Eagles make up two of the three teams in the league with 20 or more goals on the year (Creighton is the other). Both programs are averaging over 2.5 goals per night and have emerging forwards who can light up scoreboards.
Butler is coming off of a week in which it tired out scorekeepers, notching 13 goals over two wins against non-conference foe Lindenwood and BIG EAST adversary UConn.
Freshman forward Palmer Ault was the star of the show, recording a brace in both matches and earning himself both the BIG EAST's Freshman of the Week and Offensive Player of the Week honors.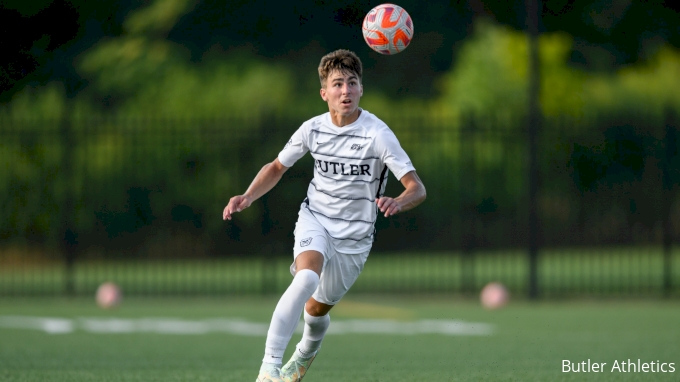 Both of the Bulldogs' defeats this year have come to squads either directly in, or receiving votes, in the Top 25, so there's little reason at the moment that Butler can't keep riding its wave of momentum all the way toward a serious challenge for the BIG EAST title.
As for Marquette, a scoreless draw with red-hot Xavier in its BIG EAST opener last weekend was a positive sign, especially considering that the Musketeers hadn't been shut out all year prior to being stymied by Golden Eagles goalkeeper Chandler Hallwood, who earned the league's Goalkeeper of the Week award for his shot-stopping efforts.
On top of Hallwood's solid play between the pipes, six Marquette players have scored multiple goals this year, giving Marquette a diverse attack that can get production from a variety of different angles.
Providence Vs. DePaul, 2 p.m. Saturday
Named the preseason title favorite by the league's coaches, Providence has found it difficult to live up to that hype thus far, as the Friars sit at 2-2-4.
A recent three-match unbeaten streak could be a sign that coach Craig Stewart's side is turning a corner, and if Providence can get the job done and pick up its first BIG EAST win of the season against DePaul this weekend, it may be the boost it needs to get right back in the thick of the conference title picture.
Two consecutive draws in BIG EAST play, in which the Friars came back from a losing position in both matches, have shown that Providence has resilience and will fight back for points if it's staring a defeat in the face, but league champions need wins, and if the Friars aim to be a serious contender, full points have to be in the forecast sooner rather than later.
🤯🤯🤯#NCAASoccer #SCTop10 x 🎥 @PCFriarsMSoccer pic.twitter.com/RsPxc7EXGy

— NCAA Soccer (@NCAASoccer) September 14, 2022
DePaul, on the flip side, had a solid draw in its own right to start conference play against Butler, but with a league-low nine goals scored this season, needs to find some consistent offensive production if it doesn't want to get swallowed up by the rest of the BIG EAST.
Interestingly, nine Blue Demons have scored those goals, so it'll at least help DePaul in knowing it has plenty of players comfortable in front of goal against Providence.