2022 UConn vs Creighton - Men's
BIG EAST Men's Soccer Games Of The Week: Conference Play Kicks Off
BIG EAST Men's Soccer Games Of The Week: Conference Play Kicks Off
One of America's best men's college soccer leagues begins conference showdowns this weekend, and the competition usually is cutthroat in the BIG EAST.
Sep 14, 2022
by Briar Napier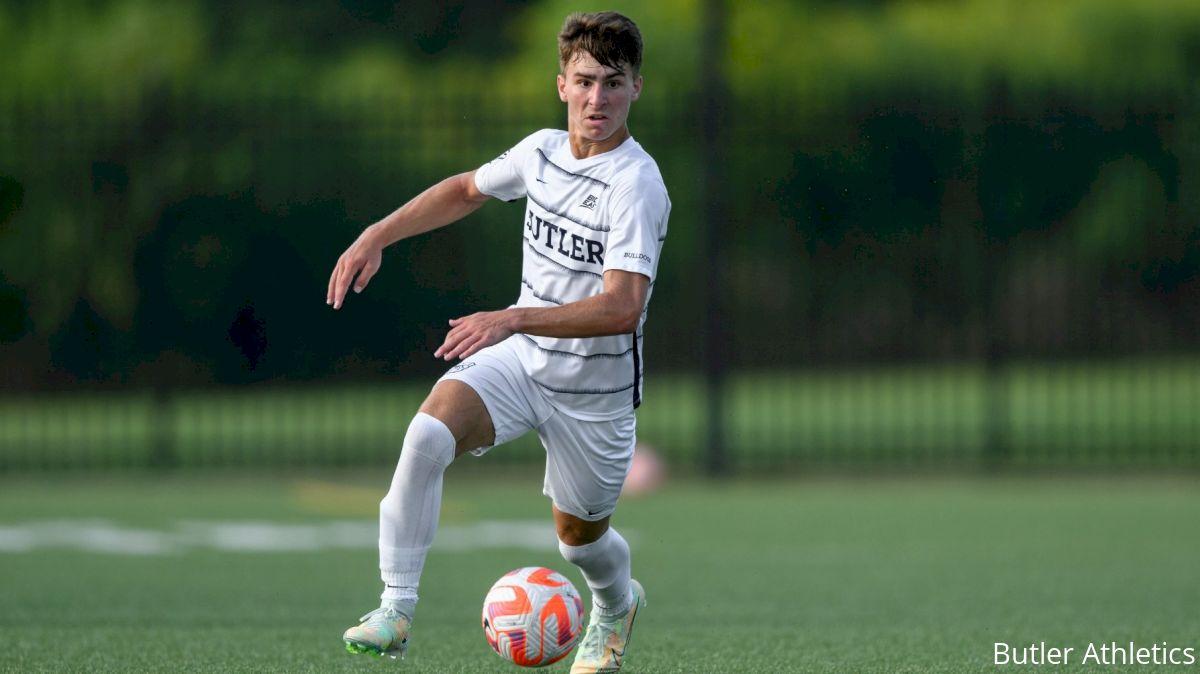 Ready or not, here comes BIG EAST play.
One of America's best men's college soccer leagues begins conference showdowns this weekend, and in a conference as cutthroat and full of elite-level talent as the BIG EAST, no team is safe on any given day.
It's not quite prime soccer season yet - the weather still is fairly warm, and soccer still is sloppy at times - but once the league's teams get deeper and deeper into their league slates, the tension and animosity will only grow as the postseason looms closer.
All journeys to the postseason start now.
Here's a preview of a few BIG EAST games to check out this week, with all listed matches being streamed live on FloFC.
NOTE: All start times are listed in Eastern Time and are subject to change.
Indiana Vs. Butler
Butler quietly got out to a 3-1 start this season, not by putting up eye-popping scoring numbers like others in the BIG EAST, but by getting the job done simply, effectively and efficiently.
Just ask Marshall, the 2020 national champion and a consistently ranked team, which suffered a 1-0 loss last month to the Bulldogs in Indianapolis. The difference was Palmer Ault's first-half score.
Coach Paul Snape's team suffered a small setback with a 2-0 loss to a solid Ohio State team, but it has an immediate chance to get revenge against a different Big Ten foe and in-state rival in Indiana, well known for being one of the most decorated men's college soccer programs in America.
Numerous Hermann Trophy winners and future United States men's national team players have stepped through the ranks in Bloomington, and Butler historically has not been strong against IU, posting a 4-12-4 record all-time against the six-time national champions.
However, the last time the Hoosiers visited Indy (2019), it was the Bulldogs who emerged victorious in a 2-1 win, prevailing past current Nashville SC defender Jack Maher and proving in clear fashion that IU is a tough opponent, but not unbeatable.
Ranked as high as the No. 12 team in the country in the United Soccer Coaches Top 25 poll, Butler is getting some national attention for its play, with fifth-year starter at goalkeeper, Gabriel Gjergji, emerging as a formidable wall in the Bulldogs' back line.
Though the Hoosiers have a Hermann Trophy Watch List nominee in their own defense with redshirt senior Daniel Munie, Butler should be hyped and full of confidence, regardless, as it hopes to take down its nearby foe once again.
Providence Vs. Villanova
The official kickoff to the BIG EAST conference slate for this season on FloFC, both the Friars and Wildcats are in need of some good fortune.
Providence, which made it to the NCAA Tournament Sweet 16 a year ago, has been a bit slow out of the gates at 2-2-2 overall (as of Tuesday), dropping out of the Top 25 poll after losses to Colgate and Brown.
GOAL OF THE…YEAR? @PCFriarsMSoccer's Gil Santos rode the 🚲 for an absolutely incredible golazo tonight in the Friars' victory. Check this out!#GoFriars x #BEfutbol

pic.twitter.com/f6sSDcEp3x

— BIG EAST Conference (@BIGEAST) September 14, 2022
A solid 1-0 win over New Hampshire did make for a nice ending to nonconference play, however, and the Friars now will try to turn that good result into a stretch of positive results, beginning with their visit to Villanova.
The Wildcats, who also made it to the NCAA Tournament in 2021, picked up a 4-0 rout over Northwestern earlier this month but otherwise have not picked up a win elsewhere, only scoring once in three other matches.
Nonetheless, look for 'Nova senior forward Lyam Mackinnon, who scored twice in his season debut against Northwestern after sitting out the early part of the season due to injury, to be a lethal force in front of goal, providing a challenge for a Friars defense that has, to its credit, picked up three shutouts already this year.
Providence's star senior midfielder Luis Garcia appears once again to be a maestro in the middle of the park, largely living up to his billing as a Hermann Trophy Watch List selection. The 5-foot-7 dynamo already has three assists in 2022.
In another positive indication for the Friars, the matchup swings heavily in Providence's favor historically - the Friars haven't been beaten by the Wildcats since 2015, picking up six wins and a draw, while outsourcing Villanova 11-2 in that time period.
UConn Vs. Creighton
Yes, Creighton may be winless in three matches, but considering that only one of those results was a loss - along with a draw in the against the nation's then-No. 2-ranked team in Stanford - things probably are looking more so up in Omaha.
Sophomore midfielder Jackson Castro was named BIG EAST Offensive Player of the Week for his performances in draws against the Cardinal and San Diego State, scoring in both games and picking up the crucial late equalizer against Stanford that was long-awaited after the Cardinal got on the scoresheet in the first minute.
🏆 BIG EAST AWARD WINNERS 🏆

Jackson Castro and Ben Foulks!#GoJays

— Creighton Men's Soccer (@creightonmsoc) September 12, 2022
Freshman defender Ben Foulks played an integral role in the setup for that goal, and with his additional defensive efforts earning praise, he also earned a conference award this past week in being named the BIG EAST's Freshman of the Week.
Still, UConn may be looking to make a mark and spoil the Bluejays' party with an upset in each team's conference opener.
The Huskies are in a bit of a transition period under new coach, program legend and former Hermann Trophy winner Chris Gbandi, but juniors Soren Ilsoe and Moussa Wade both have multiple goals on the year and can take advantage if Creighton's back line is caught napping or thinks that it has a routine win in the bag.
Nonetheless, with difference makers in the attack, such as junior forward Duncan McGuire (five goals), sophomore midfielder Giorgio Probo (one goal, four assists) and many others, it's going to be a tall task for UConn to keep up with the weapons Creighton has in its arsenal.