2022 Eastern Illinois vs Xavier - Men's
BIG EAST Men's Players To Watch: Playmakers Return For 2022 Season
BIG EAST Men's Players To Watch: Playmakers Return For 2022 Season
Home to national champions and Hermann Trophy winners alike, the BIG EAST is known for pushing out high-quality soccer talent year after year.
Aug 18, 2022
by Briar Napier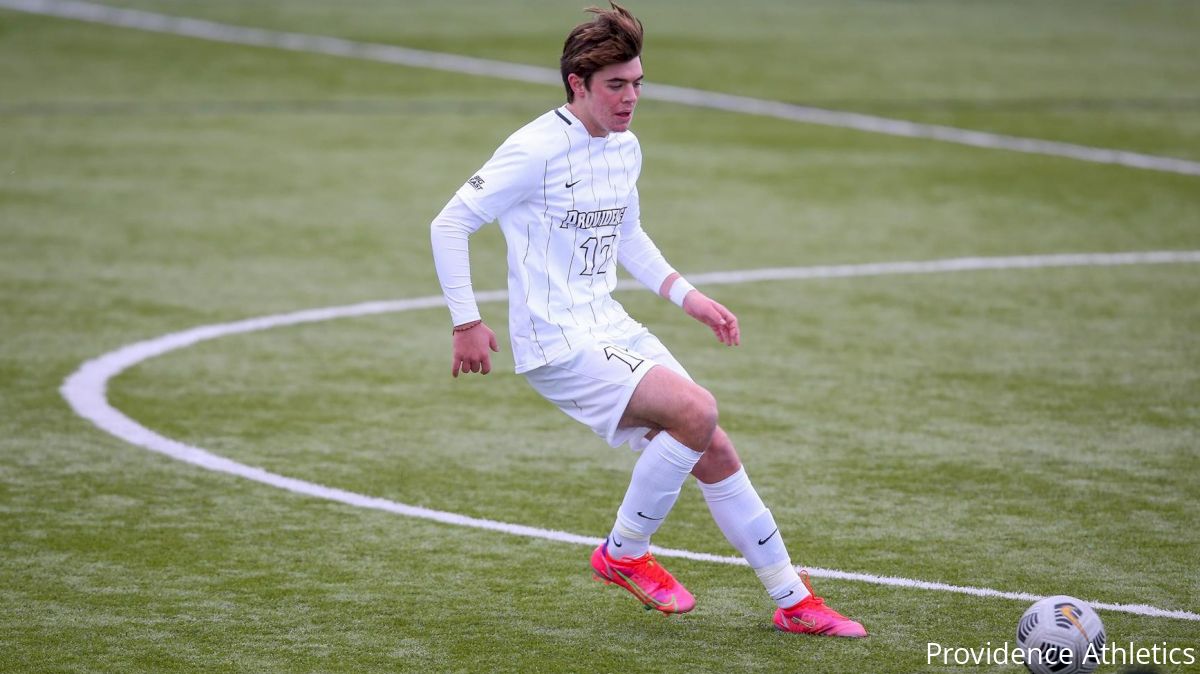 Want to watch some of the soccer stars of tomorrow before they break out?
In the United States, there are few better places to identify and check out those talents at the collegiate level than the BIG EAST.
Home to national champions and Hermann Trophy winners alike, the league is known for pushing out high-quality up-and-comers who have gone on to have fruitful professional careers in North America and abroad.
With five selections in the most recent MLS SuperDraft, the league gets plenty of eyeballs from pro scouts year after year.
For fans who want to check out the star power across the league as the 2022 season gets underway, there are plenty of players worth paying attention to as a casual viewer, too.
Here's a look at five players to watch this BIG EAST season. The league's games will be streamed throughout the year on FloSports.
Brendan McSorley, F, Jr., Providence
A bit of a surprise omission from all of the All-BIG EAST teams last season. The now-junior was used more as a super sub, starting just five times in 20 games played, which likely played a factor into the decision.
McSorley returns to the fold at title-contending Providence as the squad's leading scorer, with nine goals and three assists to his name. Only Creighton's Diego Gutierrez, the reigning BIG EAST Offensive Player of the Year and now a member of the Portland Timbers of the MLS, had more goals in 2021.
Sure enough, though, McSorley also was nowhere to be found on this year's Preseason All-BIG EAST team, released earlier this week, instantly giving the 6-foot New Jersey native a chip on his shoulder, if he so chooses to let it motivate him.
Having made the switch from the No. 17 jersey to the No. 9 shirt for 2022, the number's significance may be a sign that Friars coach Craig Stewart plans to use McSorley more as a top talisman than a boost off of the bench.
It's a decision that could finally get McSorley that elusive All-BIG EAST selection, too.
Daniel Wu, D, Sr., Georgetown
The names that had significant roles in Georgetown's historic 2019 national championship win and still are at the school are dwindling year after year.
Wu was one of them, starting in nearly every game for the Hoyas as a freshman and scoring a memorable goal in the title-game win (in his hometown of Cary, North Carolina, no less) over Virginia.
As Georgetown men's soccer has sent player after player to star in the professional ranks over the past few seasons, Wu has stayed along for the ride, even after missing the entire 2020-2021 season due to injury and coming up short of another national title with a Final Four loss in last year's NCAA Tournament.
For his efforts and persistence, the All-BIG EAST second-team defender was picked to be a captain in the offseason by Hoyas coach Brian Wiese. Now, Wu will look to prove that him getting an armband was the right choice as one of the defined leaders of an elite Georgetown program.
Whether it helps turn him outright into the league's best tender of the backline this season will be something to monitor as the year goes along.
Wilmer Cabrera Jr., F, Sr., Butler
The son of longtime Colombia international (and former coach of several MLS clubs) Wilmer Cabrera, the younger Cabrera is following in his father's footsteps by lighting up any pitch he touches for Butler and earning swaths of accolades along the way.
A two-time All-BIG EAST first-team pick and the league's Freshman of the Year in 2019, there are high expectations on the 5-foot-8 dynamo for the upcoming season - he has been tipped as the conference's Preseason Offensive Player of the Year, and for good reason.
Cabrera has scored 17 goals and racked up eight assists across 51 appearances in three seasons for Butler, making an instant impact for the Bulldogs from the moment he stepped on campus. He looks certain for a professional career somewhere once his college eligibility is exhausted.
The one downside to Cabrera's torrid tear in Indianapolis is that Butler has only rallied around him for just one winning season and NCAA Tournament appearance in three tries, including back-to-back losing seasons in spring and fall 2021.
Cabrera may very well do his thing and be an elite-level forward once again, but with soccer being a team sport, can the rest of the squad come up big and get Butler back to the Big Dance in what could be Cabrera's last college season?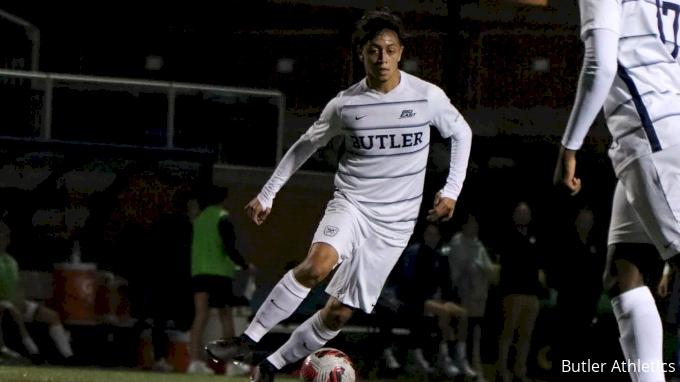 Paul Kruse, GK, Gr., Creighton
Named as the BIG EAST Preseason Goalkeeper of the Year on Wednesday for the second time in his career, the 6-foot-5 German is a towering presence in net who played an integral role in getting the Bluejays back to the NCAA Tournament in 2021 for the first time in five seasons.
Kruse had five shutouts and 11 matches and allowed a goal or less this past season, a strong comeback campaign after he was limited to just 11 appearances between 2019 and 2020 due to injury.
His .771 save percentage ranked third in the BIG EAST, with the former youth product of German Bundesliga club Hoffenheim marking his fourth year at Creighton in style as a reliable piece of the Bluejays' defense.
Creighton's backline does have room to improve, though, as it let through 24 goals a season ago to be placed in the bottom half of the league in that category, but Kruse's sure hands get clear recognition and have saved the Bluejays from disaster before. Expect them to do it again in 2022.
Alejandro Steinwascher, F, Gr., Xavier
Unquestionably the most unknown player to BIG EAST fans on this list, Steinwascher is a bit of a wild card, as he's never before played a match at the Division I level and is completely unproven against the top-tier talent the BIG EAST men's soccer world possesses.
So, why is he worth watching? It's mainly because of two reasons.
First, Steinwascher is one of several players from Division II University of Indianapolis who transferred to Xavier to follow their former coach, John Higgins, who was hired in the offseason to lead the Musketeers after 150 wins in 12 seasons at UIndy.
That built-in chemistry already with his coach and the five players on the roster who came from the Greyhounds' program in the offseason is vital when it comes to building chemistry in soccer.
Second, it's because Steinwascher ripped the D-II level to shreds for four years.
.@higginsjh gives a preseason camp update ahead of the team's final exhibition on Friday, Aug. 19.

Xavier takes on Western Michigan at 7 PM from Corcoran Field.#LetsGoX pic.twitter.com/9WGsNap4gp

— Xavier Men's Soccer (@XavierMSOC) August 18, 2022
The 5-foot-11 Michigander scored a whopping 38 goals and collected 25 assists in 79 appearances at UIndy, winning its league's Offensive Player of the Year Award twice, while being named as a second-team All-American this past season.
The jump in competition will be steep, but if Steinwascher was going to make a move to the top level at this point in his college career, there certainly are worse situations he could've ended up in. Now, it's up to time to tell where he ends up on the BIG EAST scoring charts.