Roma Defender Chris Smalling Has Been Stellar In Italy
Roma Defender Chris Smalling Has Been Stellar In Italy
AS Roma defender Chris Smalling has reinvented himself after a poor stint at Manchester United.
Nov 30, 2019
by Chloe Beresford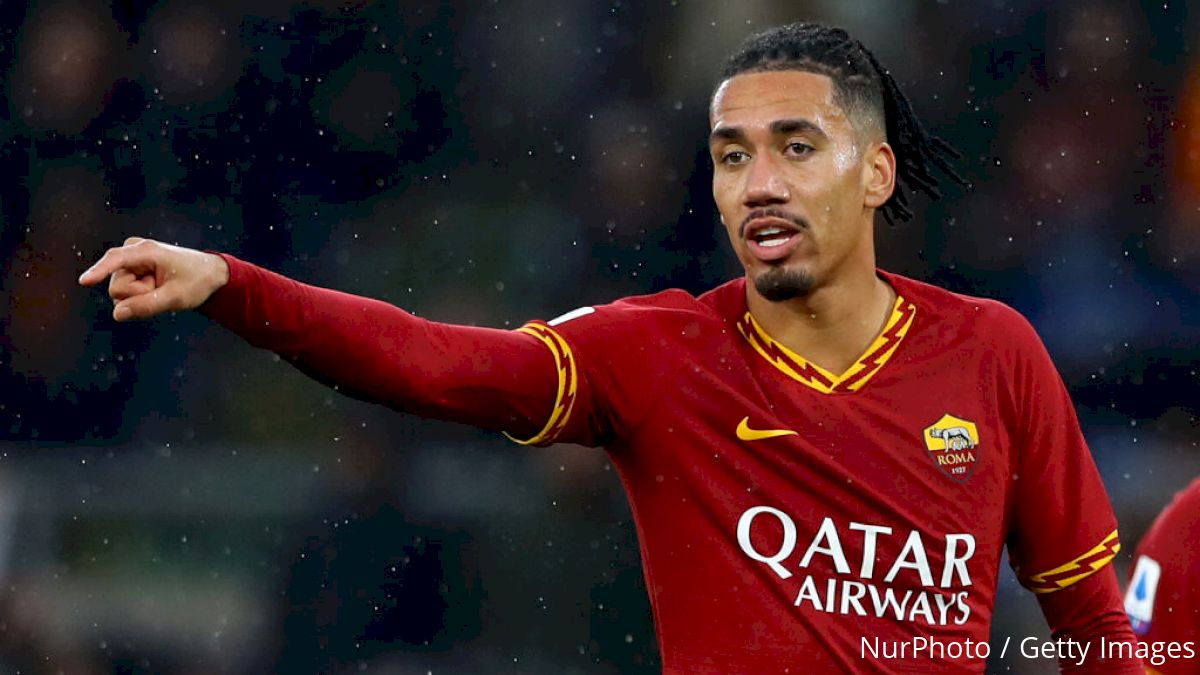 As if he'd not made enough of an impression since joining AS Roma on loan from Manchester United in the summer, defender Chris Smalling really stood out as an exceptional talent on the week of his 30th birthday.
Scoring a goal and providing two assists in Roma's 3-0 win over Brescia on November 24, the defender was also instrumental in ensuring that his team kept a clean sheet, statistics from the Roma official website indicating that he won the most aerial duels (7), made the most interceptions (5) and recorded a 96% passing accuracy.
Indeed, the Manchester United loanee became the first Englishman to provide two assists for a Serie A side since David Beckham did so for AC Milan during the 2008/09 campaign. Smalling's leadership has very clearly stood out since his move to Italy's capital, and his birthday week was crowned by wearing the Giallorossi Captain's armband during Thursday night's 3-0 Europa League win over Istanbul Basaksehir.
Wearing the captain's armband for the first time tonight...

… @ChrisSmalling! ©️???????? pic.twitter.com/960vDPPBNU

— AS Roma English (@ASRomaEN) November 28, 2019
"At the time [Alessandro] Florenzi, [Lorenzo] Pellegrini, [Federico] Fazio and [Aleksander] Kolarov were all off the pitch," Roma boss Paulo Fonesca told the club's official website. "Dzeko was coming off and he decided to give it to Chris — a good call, in my view. Sometimes the players know who the leaders are out there."
On social media, the nickname "Smalldini" has begun to appear, in reference to the former AC Milan captain Paolo Maldini, one of the greatest defenders of all time. While that comparison might be a bit of a stretch at this moment in time, Smalling continued his stellar form in the aforementioned European clash, winning 100% of his tackles and aerial duels and recovering the ball on five occasions without conceding a single foul.
If you didn't know any better, watching Roma would lead you to believe that their number six was an established, tactically astute, calm and collected Italian center back, not a man that came in for a great deal of flak whilst playing for parent club Manchester United. All of the above will naturally lead to speculation that Smalling will soon be in line for a recall, but it's difficult to see that the player will be able to replicate the form he has displayed in Rome, should he return to the Premier League.
"There are negotiations, but no answers as of yet, we are waiting for a response," an interview with NSL radio in the Italian capital revealed. "It depends on what Smalling wants, the will of the player is important. At first he didn't find much space, but now playing in Rome has become a blessing, as he wants to return to the national team."
With his adventure in Italy only just beginning, and with his performances arguably the very best of his career so far, it would seem crazy for Smalling to return to England at this moment in time. His intelligence has allowed him to take on board the precise defensive play that is required as standard in Serie A, and this increased tactical awareness can only serve to improve his game even further.
"I'm really enjoying Italian football and I think it does suit my game. Hopefully come May I can say I've had a good season, the team's had a good season and it's been a great success," Smalling revealed to Forbes at the end of October.
"There aren't too many English players that venture abroad. You are starting to see younger players going abroad on loan and having great success, but I think it's a shame that more people aren't venturing out. I think having the opportunity to experience Serie A at a big club like Roma was too good to turn down."
That doesn't sound like a player who is desperate for a return to the Premier League and, if he can use his time at Roma to reclaim his place in the England team, Chris Smalling may just decide to make "Smalldini" move to Italy permanently after all.