CONCACAF Nations League
Concacaf Nations League Returns For Final Group State In November
Concacaf Nations League Returns For Final Group State In November
The first-ever Concacaf Nations League returns for the final round of group stage games in November.
Nov 11, 2019
by Wesley Davidson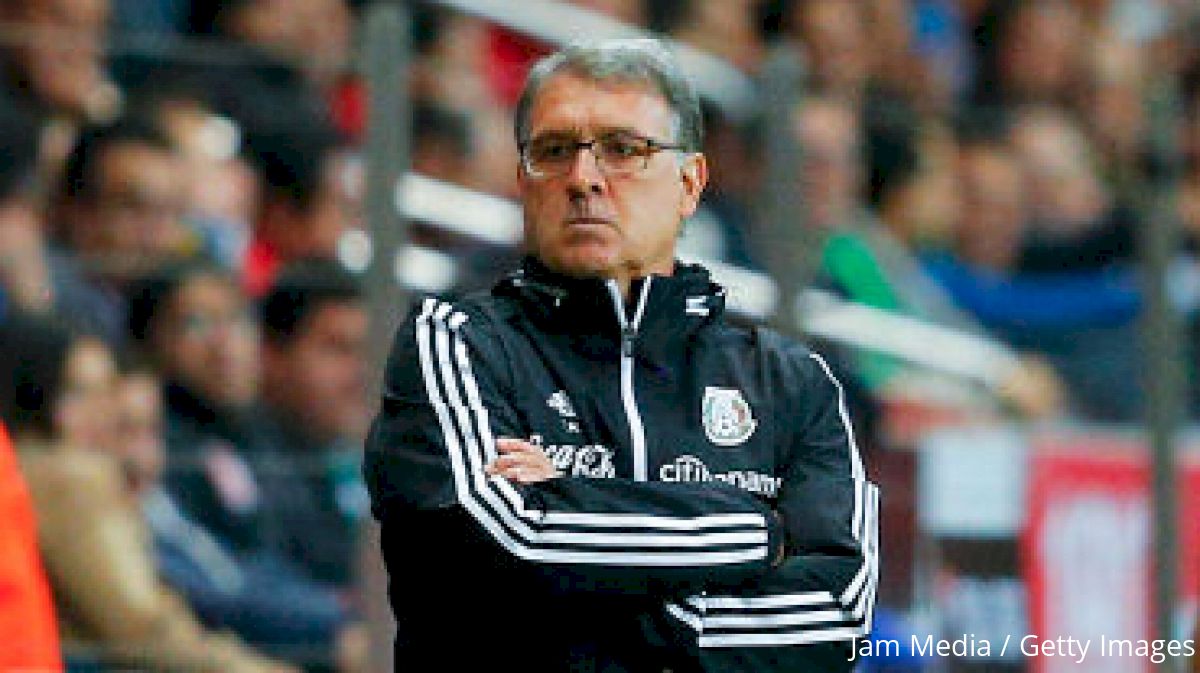 After nearly a month of waiting for the Concacaf Nations League to kick back into gear, the tournament is finally back this week with the final two matchdays in group play.
There is plenty to be decided throughout all three leagues, so get your popcorn ready for the drama, surprise individual performances, and much more that will surely transpire out in the coming days.
Here's a look at what to expect on Matchdays Five and Six in the inaugural competition.
League A
It's do or die for the United States, who need a bounce-back win over Canada and a triumph over Cuba if they are to advance from Group A to the next round. Their neighbors to the north can take the group by securing a draw or win when the two sides face off in Orlando on Friday. The Yanks will then square off with Cuba at the Truman Bodden Sports Complex in the Cayman Islands on Tuesday. And they'll be doing it all without the services of Christian Pulisic, who's been on a tear for Chelsea.
Mexico have a three-point lead at the top of Group B with a game in hand, meaning either Panama or Bermuda will need to pull off a colossal upset if they are to have any chance of preventing El Tri from advancing. Likely the best chance of that happening comes on Friday when Panama host Tata Martino's men before they host Bermuda at Toluca's Estadio Nemesio Díez on Tuesday.
Honduras have the luxury of having already qualified for the knockout round with two matches to play in Group C. Martinique and Trinidad & Tobago both have a single fixture left against Honduras and will be battling to avoid relegation, as they are both on two points.
League A's most intriguing group features Curaçao in the driver's seat at five points and both Haiti and Costa Rica looking up with two each. The Ticos are aiming to take advantage of their game in hand and storm their way to the top when they travel to Curaçao on Thursday before hosting Haiti on Sunday.
League B
Grenada have a firm grip on the top spot in Group A thanks in large part to the efforts of Jamal Charles. Meanwhile, French Guiana, Saint Kitts and Nevis, and Belize are hoping to gain ground from their final two matches. Saint Kitts and Nevis get the action going on Thursday when they host Grenada, and later in the afternoon French Guiana will look to pick up an away result against Belize. The final fixtures — Grenada versus Belize and French Guiana against Saint Kitts and Nevis — are set for Sunday evening.
El Salvador brushed off their early shock defeat to the Dominican Republic — who are just behind on seven points — and sit atop Group B with nine points. They have back-to-back home fixtures against Montserrat and the Dominican Republic to round out play. Saint Lucia have a single point and will need a revolution to climb above Montserrat to avoid relegation.
Jamaica have breezed their way through Group C with a whopping plus-18 goal differential after four wins. The Reggae Boyz travel to face Antigua and Barbuda on Friday before hosting Guyana three days later.
Saint Vincent and the Grenadines (eight points), Suriname (seven points), and Nicaragua (seven points) are locked in a tight affair in Group D. With four straight defeats, Dominica have been the punching bag of the group. They go up against Suriname on Friday a few hours after Saint Vincent and the Grenadines play Nicaragua. Dominica then welcome Saint Vincent and Nicaragua host Suriname in the final group action on Monday.
League C
It's wide-open at the top of Group A after Barbados used the previous two matchdays to rain on the Cayman Islands' party and draw level on nine points. Meanwhile, Saint Kitts and Nevis and Belize are hoping to gain ground from their final two matches.
The top position in Group B remains up for grabs with the Bahamas and Bonaire level on six points apiece. The British Virgin Islands need to fix their issues at the back if they are to earn their first point when they take on the Bahamas on Thursday. Bonaire and the Bahamas meet in the final match of the group on Sunday.
With a plus-20 goal differential and three-straight shutouts, Guatemala have bulldozed everything in their path in Group C. They host Puerto Rico on Saturday before the island nation returns home to face Anguilla on Tuesday.
The final Nations League group features another side with a healthy lead at the top and a team searching for a first point in the competition. Guadeloupe will look to keep their perfect record alive when they welcome Turks and Caicos to Les Abymes on Sunday. This comes after Turks and Caicos host Sint Maarten, who are hoping for their first positive result.