Serie A
Paulo Fonseca & The Unlikely Resurgence Of AS Roma In Serie A
Paulo Fonseca & The Unlikely Resurgence Of AS Roma In Serie A
Against all odds, new manager Paulo Fonseca has done wonders at AS Roma.
Nov 7, 2019
by Wesley Davidson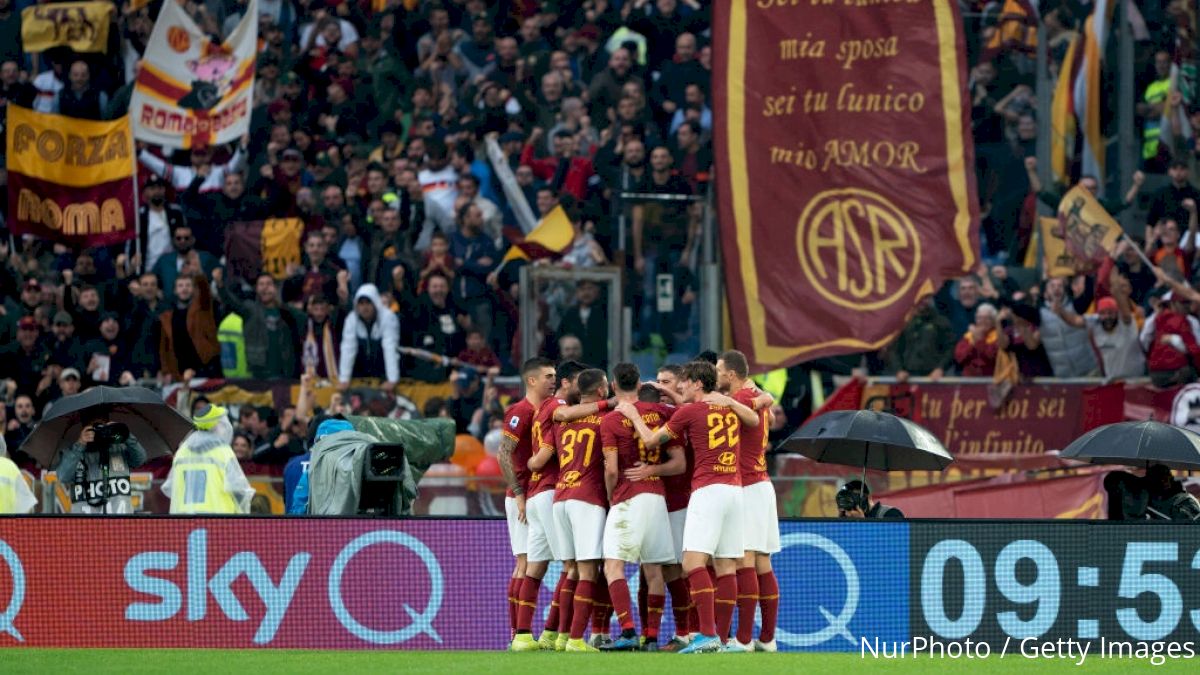 It wasn't supposed to be like this.
With a laundry list of injuries and a new manager at the helm, AS Roma were surely destined to capitulate once again. When hard times have come their way in recent years, the Giallorossi have garnered a reputation for withering under the pressure. Sure, Daniele De Rossi was there to through matches time and time again and Francesco Totti before him, but, on the whole, the Giallorossi have been largely poor when it comes to navigating choppy waters.
Most pegged Roma to finish outside of the top four this season, and you could understand why. The capital club watched their 2018-19 season blow up in smoke under Eusebio Di Francesco and never could make up for lost ground under interim manager Claudio Ranieri, which brought expectations down considerably for this campaign after failing to qualify for the Champions League for the first time in six years. Added to that is the fact that the club missed out on high-profile managers Maurizio Sarri and Antonio Conte.
What we've seen, however, has been nothing short of remarkable under first-year manager Paulo Fonseca. Through 11 fixtures, Roma have won on six occasions, drawn four, and lost just once, good for third place behind Juve and Inter. Their latest endeavors include three wins on the bounce — including triumphs over Milan and Napoli — while outscoring their opponents 8-2 in that span.
On the European front, the Giallorossi are within striking distance in Group J despite a tragic last-second loss against Borussia Monchengladbach. They'd be in an even better position if not for a horrific penalty call that resulted in a game-tying goal in the dying moments the first time they met the German outfit.
Several of the signings that weren't met with much fanfare — Gianluca Mancini, Chris Smalling, and Jordan Veretout — have turned out to be pivotal components under the guidance of the Portuguese tactician. Mancini had lost his starting role at Atalanta before making the jump to Roma, but he's been a rock at the back when called upon. Even more impressive has been his versatility by way of his composure and distribution in the center of the park while a sizable portion of the midfield unit has been sidelined by injuries.
Chris Smalling has hardly taken a wrong step in his first two months on the peninsula. It would be understandable for any player to need time to acclimate to a new team, league, and language, but the Englishman has been one of Serie A's standouts thus far. His performance against Udinese highlights his full arsenal, a game in which he scored a deserved first goal for his new side.
Chris Smalling's game by numbers vs. Udinese:

89% pass accuracy
9 clearances
6 aerials won
3 recoveries
1 goal scored
0 goals conceded

Quality @ChrisSmalling. ??? pic.twitter.com/CqqSGHYODj

— Statman Dave (@StatmanDave) October 30, 2019
Smalling leads the team in pass completion (90.7 percent), is winning an average of 4.9 aerial duels each time out, and has yet to be dribbled past when attempting a tackle. Roma are looking to lock up the defender on a permanent deal and are boosted by the fact that he and his wife desire to stay put in the Eternal City.
Meanwhile, Jordan Veretout has been the engine that keeps the midfield ticking with his tremendous work rate and ball-winning ability. His Man of the Match performance was key to the 2-1 win over Napoli, capped off by his penalty that proved to be the decisive goal.
Veretooouuuuut @JordanVeretout pic.twitter.com/BVO03JSih2

— Wesley Davidson (@wesleynd2) November 2, 2019
There has also been tremendous progress when it comes to second-year players, who were identified as the contingent who could save the team. There was no questioning Justin Kluivert's potential when he joined from Ajax, but his maiden Serie A voyage came nowhere close to what he and fans were longing to see. His decision-making has taken an upward turn to match his electrifying pace, and he has already eclipsed his goal tally from last year (three).
Furthermore, a whole piece could be written on how well Fonseca has Nicolo Zaniolo playing on the wing, a position in which he sputtered during the last campaign. You can't argue with a goal in four consecutive matches, including this thunderbolt against Napoli.
Zaniolo is a special talent ?pic.twitter.com/ZXP9hzF4yg

— ????? (@fpI_fc) November 2, 2019
Javier Pastore is another who has seemingly risen from the ashes. He didn't mince words about his struggles in his first year in a recent interview published on ASRoma.com.
"By September it had already started to go pretty badly," Pastore said. "I had lost the coach's confidence, because I was never fit to be out there on the pitch. Physically I was never in good shape. I wasn't able to manage the training workload well or improve my physical fitness. I didn't play many games and it wasn't an easy year — personally or professionally."
His creativity, dribbling, and eye for a difficult pass had defenders guessing while also showing a new willingness to track back and help out in defense.
Given the fact that Roma's next three league matches are against Parma, Brescia, and Verona, there's no reason they shouldn't still be sitting in third position come December when they travel to take on heavyweights Inter. There are many miles left to travel, but Fonseca and his Roma deserve a boatload of credit for the way in which they have coped with 13 injuries, reinvigorated several players, and have defied expectations up to this point.