CONCACAF Nations League
Potential USMNT Contributors From The Nations League Pre-Camp
Potential USMNT Contributors From The Nations League Pre-Camp
A look at three players in the USMNT pre-camp who could make a difference in Nations League games against Canada and Cuba.
Nov 6, 2019
by Steven Streff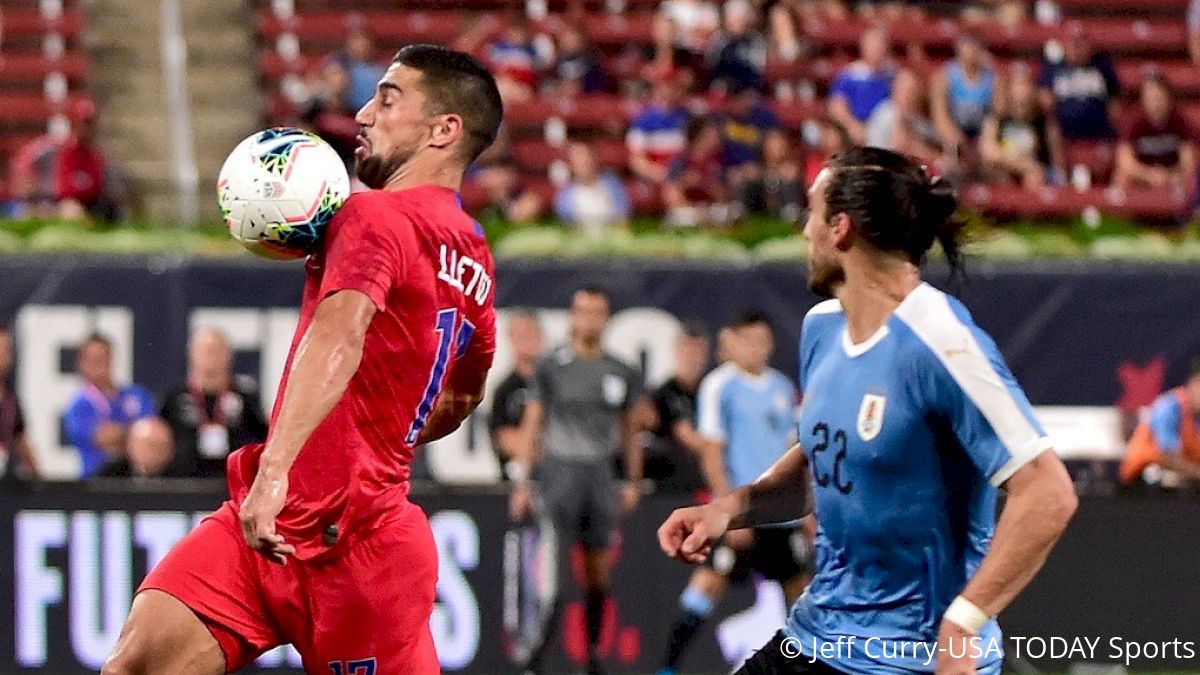 November 15 could be a day of reckoning for Gregg Berhalter and the United States men's national team. After last month's 2-0 defeat to Canada — the first loss to their neighbors in 35 years — Berhalter needs a win in Orlando to help rectify the USA's position in the first-ever Concacaf Nations League. Anything other than a win would mean that Canada will advance to the semifinals, a shocking result for the U.S.
The Nations League isn't quite on par with the Gold Cup or World Cup qualifying, but failing to advance to the semifinals from the group would be another mark on a difficult first year for Berhalter in charge of the USMNT. There have been questions surrounding tactics, player selection, and such during several alarming performances in 2019.
Wins over Canada and Cuba won't necessarily answer those questions but might help ease some pressure on Berhalter, who was tasked with helping get the U.S. back on track after missing out on the 2018 World Cup.
The squad for the games against Canada and Cuba is set to be released this week, but in the meantime, Berhalter called in a group of 20 players for a pre-camp, which is taking place this week. All 20 players hail from MLS clubs, ones that had already seen their season come to an end. So the likes of Michael Bradley and Jordan Morris are absent from this group, as well all the players from Europe, like Christian Pulisic and Weston McKennie.
A big portion of the 20-man pre-camp won't make the final squad, but here are three players from the pre-camp to watch out for over the next two games.
1. Reggie Cannon | Defender
Cannon had a good season for FC Dallas and has quickly become a part of Berhalter's setup at the age of 21. However, there will be plenty of competition for playing time at right back for Cannon, with DeAndre Yedlin and Sergiño Dest likely to also make the final group. Dest for sure will be part of the team for the games against Canada and Cuba, having announced recently that he had chosen to play for the U.S. over the Netherlands.
At 19 years old, Dest has worked his way into the Ajax first team this year, appearing in 16 games while providing four assists. And then there is Yedlin, who has appeared five times for Newcastle this season, after recovering from an injury before the season started.
All three are capable of starting at right back for Berhalter. Last month, Cannon started during the 7-0 win against Cuba but made way for Yedlin in the loss to Canada. But with fewer options at left back, where Daniel Lovitz started both games in October, it is possible that Berhalter calls upon one of these right backs to start on the other side of the backline, to make the most of the talent available to him.
2. Sebastian Lletget | Midfielder
Lletget missed out on the Gold Cup squad due to an injury, and according to Berhalter back in June, it was the reason why Josh Sargent was kept off the squad. Lletget's flexibility to play out wide and in the midfield meant that Berhalter needed to take two different players to fill his spot, which caused the angst over leaving Sargent off the Gold Cup squad, and the U-20 World Cup squad.
Lletget is back healthy now, though, but finds his path to the starting lineup blocked at the moment by another MLS player. Cristian Roldan, who will start for the Seattle Sounders on Sunday in the MLS Cup final, got the starting nod in both games for Berhalter in October. With Michael Bradley and Weston McKennie sure bets to start, that leaves just one midfield position open. And it seems that, for the moment, Roldan, and not Lletget, has the upper hand on that spot.
But that is not set in stone, and certainly Lletget could use the pre-camp — and then the couple of practices with the full group before the Canada game — to change Berhalter's mind. Lletget was a budding presence with the national team before his injury back in March 2017 in a World Cup qualifier against Honduras. He was a big part of the LA Galaxy's season this year, but is still looking to work his way back into the national team set-up as a more consistent contributor.
3. Gyasi Zardes | Forward
Jozy Altidore has yet to play for Toronto FC during the playoffs, and it seems like a stretch that he will be healthy enough to play in Sunday's MLS Cup final. With the game against Canada just five days later, it seems unlikely that the USA's best striker right now will be available for Berhalter. That means the starting spot in Orlando will come down to Josh Sargent and Gyasi Zardes. Zardes, who played under Berhalter for the Columbus Crew, was Berhalter's choice during the summer, as he split time with Altidore during the Gold Cup.
But against Canada and Cuba in October, Berhalter turned to the young Sargent to lead the line. Sargent scored once against Cuba, but then was held mostly in check in Toronto, as was the rest of the team. Zardes came on as a sub against Canada, but couldn't help the USA grab a result after they fell behind in the second half.
Sargent is still playing well over in Germany for Werder Bremen, but there is a chance that against Canada, Berhalter might prefer a bit more experience in such a big game. If he does, then Zardes will be the option up top, where he'll likely need to be at his best to help the USA secure a win to keep them in contention to win Group A.