CONCACAF
Gutierrez, Lozano, Chicharito & Other Mexico Stars In Europe
Gutierrez, Lozano, Chicharito & Other Mexico Stars In Europe
It's time to catch up on how some of Mexico's top talents and their respective clubs are faring in Europe so far in the 2019-20 season.
Oct 31, 2019
by Wesley Davidson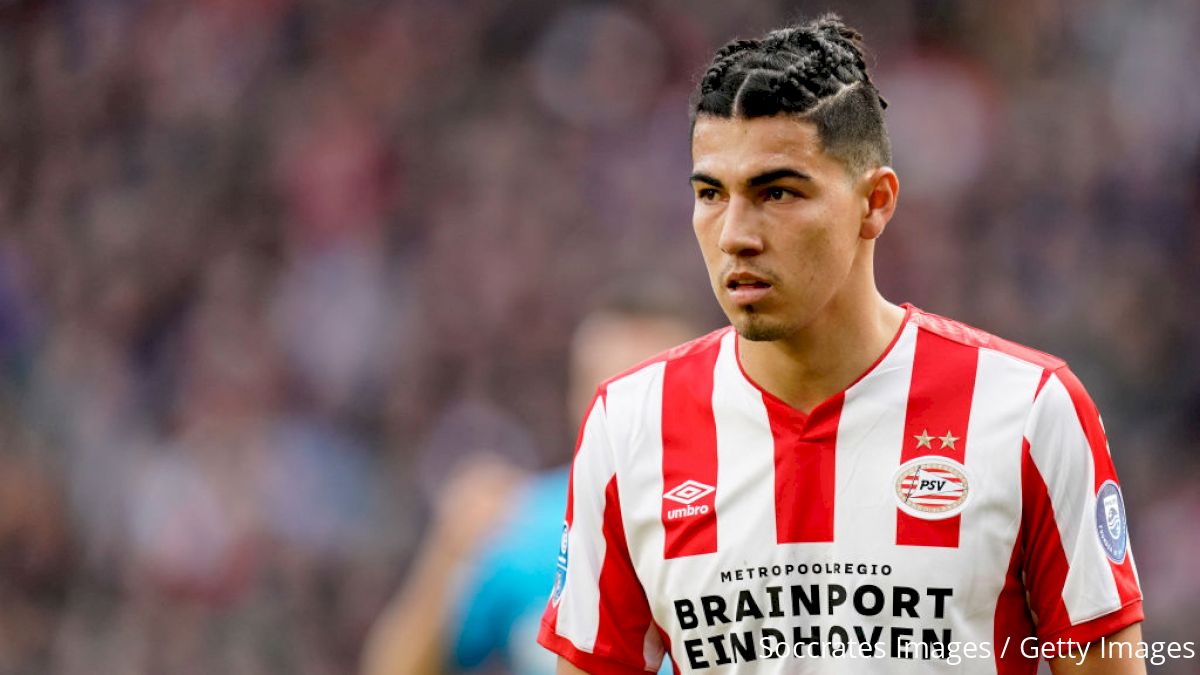 Given their impressive development under Tata Martino and the United States' struggles with Gregg Berhalter, the reigning Concacaf champions look to have a firm grip on the top spot in the region for the foreseeable future. They continue to groom young players and have used the Nations League as a chance to integrate domestic talents with a solid group plying their trade across the pond.
It's time to catch up on how some of Mexico's top talents and their respective clubs are faring in Europe so far in the 2019-20 season.
Jesus 'Tecatito' Corona | Porto
Tecatito has been a mainstay in the Portuguese outfit's lineup all season as they sit in second on the table. He's notched a respectable three assists so far, with his latest coming in a 3-0 win over Famalicão on October 27. His club performances and patched up relations with Tata Martino bode well for his future with the national team.
Héctor Herrera | Atlético Madrid
The veteran midfielder made a big jump over the summer from Porto and has found it more difficult to secure playing time in Spain. It appeared as if his big moment – a game-tying goal against Juventus in the Champions League – could lead to a sizable boost in minutes after failing to find the pitch for the first month, but he's seen limited minutes ever since. He did, however, start and play 60 minutes in their most recent draw with Alavés.
Javier 'Chicharito' Hernandez | Sevilla
Mexico's all-time leading goal scorer has had a bit of an underwhelming start in his second stint in Spain. He made his third consecutive start on Wednesday in a 1-1 draw with Valencia and played 85 minutes before making way for Munir El Haddadi. His first league goal – his second for the club after his Europa League screamer in September – came over the weekend in a 2-0 win over Getafe, which could give him a much-needed spark in the coming weeks.
Erick Gutierrez | PSV Eindhoven
Ajax are once again the class of the league so far this season, but PSV aren't too far behind in third position. Gutierrez has played a significant role in their midfield with eight starts in 11 matches, and he will need to push the team along after they've been shutout twice in a row by scores of 3-0 and 4-0.
Raúl Jiménez | Wolverhampton Wanderers
The striker hasn't had quite the start to league play he may have wanted with three goals in 10 matches after a brilliant 2018-19 season. With seven goals in nine appearances, it's been continental play — Europa Qualifiers and Group Stage — where he has really found his scoring touch. He has a proven record of scoring against England's biggest clubs, so Arsenal better beware at the weekend.
Nestor Araújo | Celta Vigo
The 28-year-old defender has the spotlight on him in the wake of his horrific display in Mexico's 4-0 loss to Argentina. Head coach Tata Martino elected to call him back into the squad for El Tri's games against Bermuda and Panama – likely to help him regain his footing – and he has started nine of Cetla Vigo's 11 leagues matches. Their season needs to improve in a hurry, as they sit in 18th position with just nine points.
Andres Guardado | Real Betis
El Capitan has started in the majority of his side's games thus far. He captained Betis and played the duration over the weekend in their loss to Granada, before coming on as a substitute in the team's bounce-back win over Celta Vigo. The 2-1 result pushes them just above the relegation zone into 16th.
Hirving 'Chucky' Lozano | Napoli
One goal in six appearances all competitions.
Let's just say Lozano has had a rather disappointing start to life in southern Italy, especially in light of his record-transfer fee. His struggles continued in Napoli's midweek draw with Atalanta, which saw the Partenopei fall into sixth place in the standings.