Serie A
Roma, Fonseca Face An Injury Crisis Ahead Of Europa League Clash
Roma, Fonseca Face An Injury Crisis Ahead Of Europa League Clash
Paulo Fonseca and Roma are facing an unprecedented injury crisis at the worst possible time.
Oct 23, 2019
by Wesley Davidson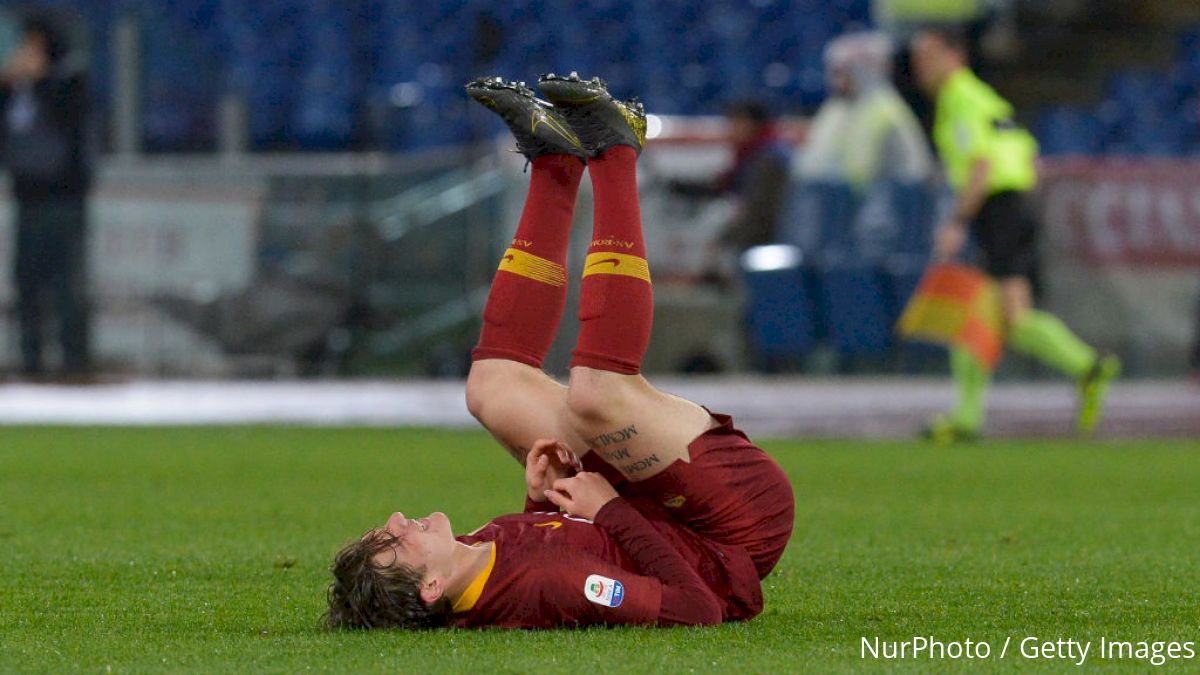 "This is a new situation for me, something I've never experienced before."
Not exactly the words you'd like to hear from the head coach ahead of a pivotal Europa League tilt, but there's simply no escaping the sad truth at this point: Roma have a crisis on their hands. With matches against Borussia Monchengladbach, AC Milan, and Napoli in the span of 10 days, Roma manager Paulo Fonseca is being forced to put his man-management and creativity to the test to piece together the most competitive squad possible.
In the first 2 months, Roma has seen 13 players injured or otherwise ill:

•Pellegrini
•Zappcosta
•Ünder
•Diawara
•Mkhitaryan
•Cristante
•Smalling
•Spinazzola
•Cetin (wisdom tooth!)
•Dzeko
•Florenzi
•Perotti
•Kalinic

That's half the team ...

— AS Roma 1.75 (almost 2.0) (@maxloveforroma) October 21, 2019
With the exception of losing multiple leads in an opening 3-3 draw, the capital club enjoyed a solid start to their Serie A and Europa League campaigns. However, with the ever-increasing injury list has come a run of disappointing results in recent weeks — a 2-0 loss to Atalanta and draws with Wolfsberger, Cagliari, and Sampdoria.
What appeared to be bad luck time and time again may warrant further scrutiny within the club. A UEFA study led by Swedish professor Jan Ekstrand shed light on Roma's staggering injury rate last season, and it only seems to be getting worse in 2019-20. European clubs experienced an average of 34.7 injuries per season, while Roma suffered a staggering 56.
On the heels of injuries to Bryan Cristante and Nikola Kalinic over the weekend, the latest blow to the squad came as Fonseca revealed on Wednesday that outside back Davide Santon is dealing with a high fever. Part of that creativity needed to keep the Giallorossi breathing could involve using a direction formation, as well as fielding rising star Nicoló Zaniolo away from his most familiar spot. According to La Gazzetta Dello Sport, Fonseca could elect to pull the 20-year-old from his wide position into a central role.
"Will I change formation given the players that are out? With the difficulties we have, it's something I've thought about. In principle no, but we'll see tomorrow," the manager told media ahead of their matchup with the German outfit.
Fortunately for the Giallorossi in upcoming league play, Cengiz Ünder and Henrikh Mkhitaryan could return for Sunday's battle with Milan. Lorenzo Pellegrini, a crucial part of Fonseca's midfield unit, is aiming to return to action by November 10. Meanwhile, members of Roma's youth sector may get a hard-earned opportunity to step onto the big stage.
"Tomorrow we'll bring in a few Primavera players, just because we don't have any alternatives," Fonseca admitted. "It's not easy to sign free agents who can improve the level of the team. We like to sign players to improve us, not just to make up the numbers."