2019 Trinidad & Tobago vs Honduras | CNL League A
Pivotal Matchups On Gameday 3 Of Concacaf Nations League
Pivotal Matchups On Gameday 3 Of Concacaf Nations League
A look at one game from each league for the third matchday of the Concacaf Nations League.
Oct 9, 2019
by Steven Streff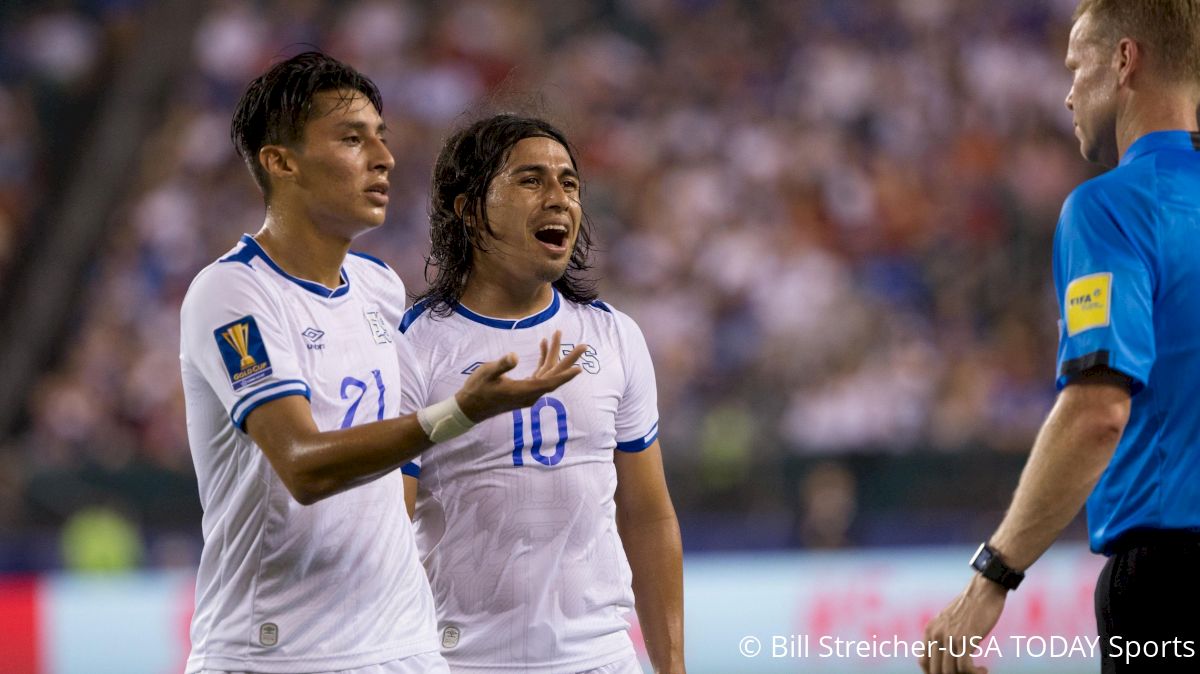 There were plenty of storylines and fabulous goals from the first window of Concacaf Nations League games last month, as the teams in Concacaf are set to face off once again in the inaugural edition of the tournament. Mexico, the U.S., Costa Rica, and Honduras will make their debuts in the tournament, while there are plenty more positions to determine over the three different leagues in the regional tournament.
To preview the upcoming games, we highlight one matchup from each League that will take place over the next couple of days, in the first gameday of the FIFA window. All of these games are available to viewers in the United States on FloFC, streaming from the website and apps on iOs and Android.
League A | Trinidad & Tobago vs Honduras
October 10 - 7 PM ET
In the other three groups in League A, there is a clear favorite. That's not the case in Group C, where Honduras is the seeded team but comes into the Nations League after finishing last in their group at this summer's Gold Cup. Even despite their poor summer showing, Los Catrachos probably enter the tournament on Thursday with a visit to the island country thanks to two draws between T&T and Martinique.
That has left T&T and Martinique both with just two points, with only two games remaining for each. That's a combination of hosting Honduras and traveling to Central America, which should make for a difficult trip for both sides. That will mean Fabián Coito's Honduran side should have the advantage. And a win on Thursday on the road would immediately vault Honduras to the top of Group C.
Emilio Izaguirre and Maynor Figueroa are two veteran presences in Coito's team who should be able to help guide an otherwise relatively inexperienced Catrachos side. The biggest question for Honduras is where the goals will come from, with Albert Elis having the most on the squad, with eight international tallies.
T&T, on the other hand, will have to get over the disappointment of the two draws against Martinique to give themselves a chance of staying up in League A this year. Taking a point at home against Honduras could be the difference between relegation and safety, as could goal differential. Losing at home could continue a poor trend for the Soca Warriors, who haven't had much to cheer about on the international stage over the past couple of seasons.
League B | Montserrat vs El Salvador
October 12, 10 PM ET
Just as everyone expected, after two games days in League B's Group B, Montserrat is top of the group, leading El Salvador, the Dominican Republic, and Saint Lucia.
Right? Maybe not quite, but that's the current situation after Montserrat beat the Dominican Republic 2-1 and then drew 1-1 against Saint Lucia during the first window of games.
If not for a late Saint Lucia penalty equalizer, the Emerald Boys would be in an even better position to win their group, up three points over El Salvador and the Dominican Republic. As it stands, Willie Donachie's side could improve their lead on Saturday night, when they host Los Cuscatlecos. That might have seemed like a bigger ask before the tournament was announced. But El Salvador haven't been at their best recently, missing out on the Gold Cup quarterfinals when they got blown out 4-0 by rivals Honduras in the final group stage game.
El Salvador seemed to be over that shock in September when they eased past Saint Lucia 3-0 to open up their Nations League participation. However, Carlos de los Cobos and his team then went to the Dominican Republic and lost 1-0, leaving them in a tie for second place at the moment. Second place in League B isn't the worst spot — as a team finishing second enters into Gold Cup qualifying. However, the first spot earns an automatic place at the next Gold Cup, along with promotion to League A.
El Salvador probably can't afford to lose at Montserrat if they are to chase down first place in the group. Yes, they will still get a return game at home against both Montserrat and the Dominican Republic, but a four-point deficit with three games left might be a step too far should the Emerald Boys emerge victorious on Saturday night.
League C | Barbados vs U.S. Virgin Islands
October 12, 8 PM ET
The Cayman Islands emerged victorious against both sides during the first set of games last month. And in return, both Barbados and USVI beat Saint Martin to remain in touching distance of the Cayman Islands with three points each. If the Cayman Islands can go to Saint Martin on Saturday and get three points, that means the winner of this game would have the best chance of catching the first-placed side in Group A.
Hosting this game might have made Barbados favorites to begin with, but the Bajan Tridents also sport a decent goal-scoring record from their first two games. Manager Russell Latapy's team scored six goals in the first two games, one more than group leaders, the Cayman Islands. That should bode well against The Dashing Eagle, who only netted two goals in their first two games.
Further adding to Barbados' hopes of promotion to League B is that they get to host the Cayman Islands in November, while USVI has to make the trek across the Caribbean for the return leg after losing at home. If Barbados can grab a win on Saturday, then they might be able to build some momentum for the return leg, on October 15. If there is a country that is able to win both of these games, then the winner of Group A will come down to the final two games in the November international window.