MLS
Atlantic Cup Has Added Incentive This Weekend For D.C. United vs Red Bulls
Atlantic Cup Has Added Incentive This Weekend For D.C. United vs Red Bulls
Having already clinched a playoff spot, D.C. United need a win this weekend against the Red Bulls in order to grab a home playoff game next month.
Sep 25, 2019
by Steven Streff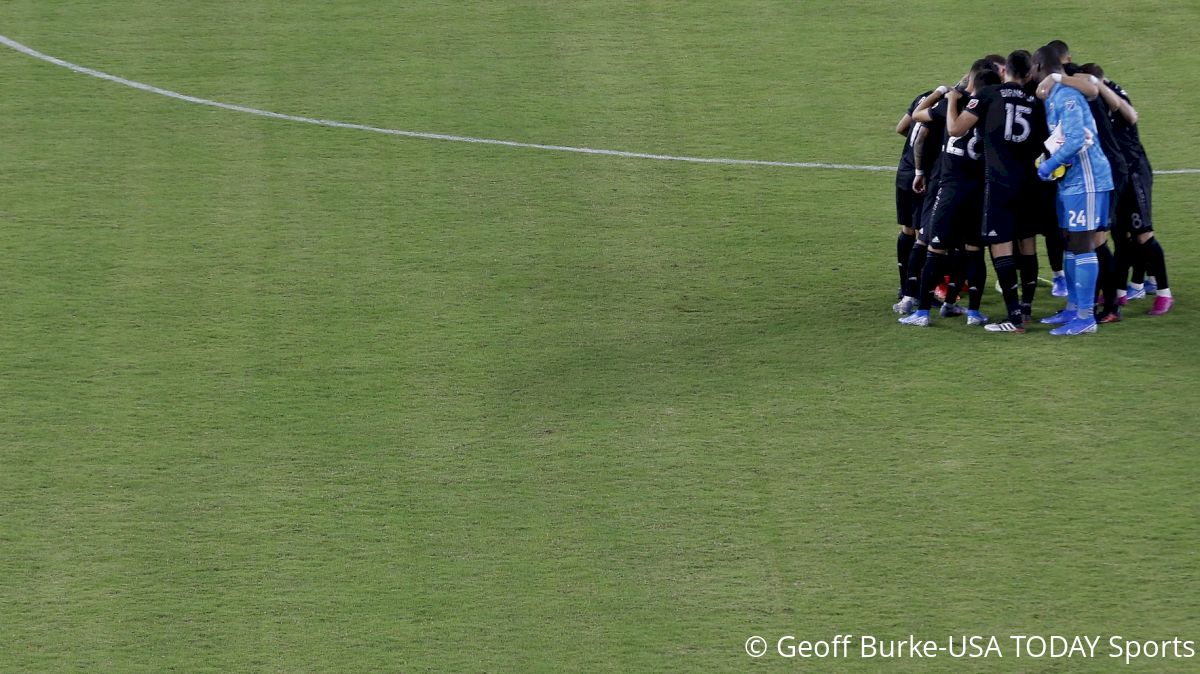 With three consecutive shutout wins, D.C. United have put themselves in a great position to host a first-round game next month during the MLS Playoffs.
With just two games remaining in the season, the Black-and-Red hold the edge over the New York Red Bulls and Toronto FC for fourth place in the Eastern Conference. However, D.C. will face a tough test on Sunday to keep hold of that spot when they travel to New Jersey to take on the Red Bulls in a game that could determine who hosts a playoff game between the two sides.
Recent history between the two MLS originals definitively favors the Red Bulls. United have won just one of the last 15 meetings between the two clubs, having gone nine games without a win since May 2016. And Chris Armas' side have yet to lose at Audi Field either, picking up two wins in three games since the stadium was opened in July 2018.
But with so much at stake, United are expecting an even tougher game than usual against their original rival.
"The New York game always has a little punch to it, but now it has even a little bit more zip with both teams looking to shoot for that home game in the playoffs," United head coach Ben Olsen told reporters on Wednesday.
Back in August, the Red Bulls came to Buzzard Point and grabbed a 2-1 victory after Wayne Rooney was sent off in the first half. This time, though, United enter the contest with plenty of momentum after winning three games in a row. Clean sheets against the Montreal Impact, Portland Timbers, and Seattle Sounders vaulted United back into the driver seat for fourth place in the East.
Midfielder Paul Arriola summed it up succinctly after Wednesday's practice: "We have momentum."
The wins against Montreal and Portland were rather scrappy affairs, with United taking advantage of several bounces that favored them. On Sunday, though, United put together one of their best performances over the second half of the season, beating a Seattle side that is likewise headed to the playoffs next month.
Offensively, United haven't quite clicked into their highest gear, but one the better defensive sides in the league this year is flexing their ability at the right time, matching their three-shutout streak from the first three games of the season.
"Everyone is showing up on the defensive end, and everyone is giving max concentration, max effort when we don't have the ball," Olsen said of his side's recent defensive performances. "We've defended the box well, our understanding of who we are defensively is much better."
Around the team, there is plenty of understanding about just how important the game on Sunday is for the Black-and-Red. And beyond that, now that United have qualified for the playoffs, the picture is even clearer for the four-time MLS Cup champion. Six games remain between now and 2019 glory.
With the new single-elimination playoff format, that means every game is just important as the last one or the next one for United.
"We all know at this point that every game is going to be a final. We have six games to win the MLS Cup, and that's our mentality, game by game," midfielder Felipe Martins told FloFC on Wednesday. "We know how important it is to win those games, and keep rolling in a good way."