CONCACAF Nations League
On Premier League Stage, Chelsea, USA Star Pulisic's Time Has Arrived
On Premier League Stage, Chelsea, USA Star Pulisic's Time Has Arrived
The time for Christian Pulisic to prove he's arrived is now.
Aug 11, 2019
by Wesley Davidson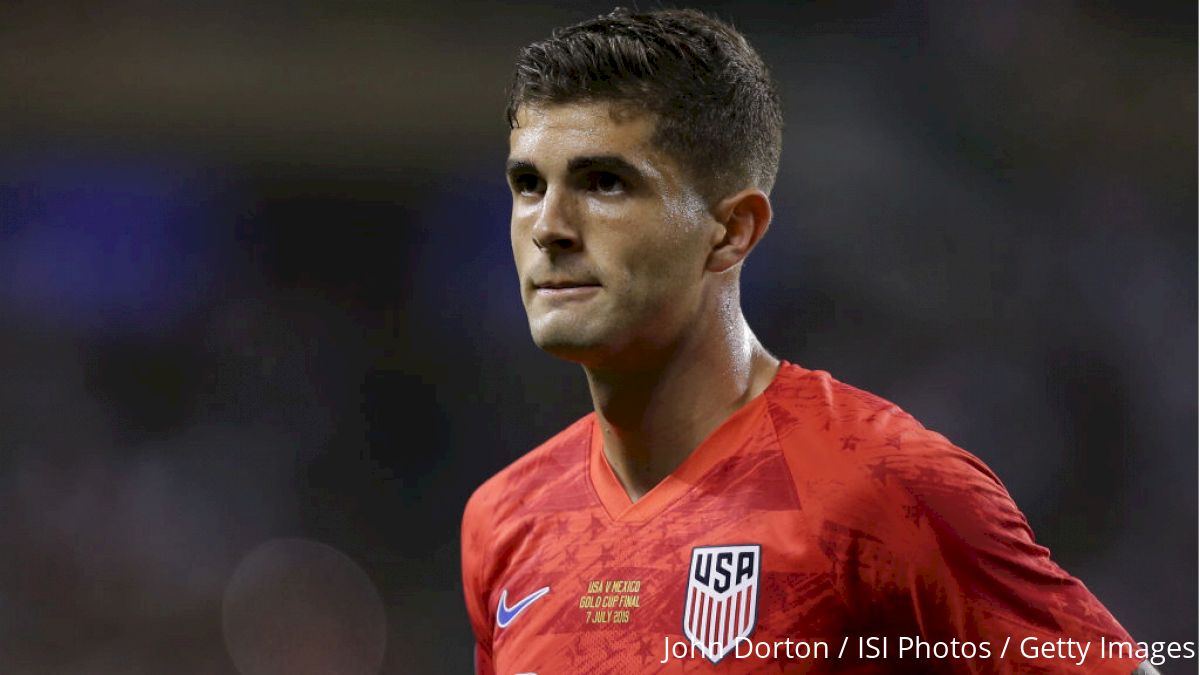 From small-town Pennsylvania to his latest stop in West London, Christian Pulisic's story is one with plenty of pages yet to be written. His parents moved the family to England in 2005 as his mother worked in a teacher exchange program, and 14 years later it has come full circle with his return to the place where his love for the game was born to suit up for one of the most popular clubs in the world.
"A lot of people don't realize but it really brought on my passion for the game," Pulisic told The Daily Mail concerning his start at Brackley Town in central England. "I just started to love it so much and I said: 'Wow. I'm pretty good! I think I can do something with this game.'"
With several "youngest player" records for both the U.S. men's national team and Borussia Dortmund under his belt, the 20-year-old is right in the thick of the conversation for the most talented player in Concacaf. The upcoming club season could see him take his game to new heights and truly become an icon by succeeding in the most-watched league in the world. While marketability undoubtedly played a role in determining what Chelsea were willing to spend, Pulisic's price tag of $73 million — by far the highest fee ever paid for an American player — puts plenty of pressure on him to contribute on the field immediately.
Pulisic rose to prominence and produced several unforgettable moments at Dortmund, but he found the going a bit tougher in the latter stages of his stint in Germany. Any sort of new environment would have presented a great chance to hit the reset button, but a move to the English top flight offers the ultimate opportunity to test himself and develop into a world-class player. New Chelsea boss Frank Lampard has already been treated to the sort of work ethic that has led to his young attacker's success.
"He is flying in separately as he has had short break but fair play, he wanted to get there quickly which I appreciate," the manager said when Pulisic cut his vacation short following the Gold Cup to join up with his new squad. "It is a huge move for him to a big club and he is a top young player who will only go one way. It was important we start the season as well as we can. I know we have injuries but we will need him. I have not met him, I have spoken to him, but it is a good impression."
By now we've all witnessed his creativity and knack for slipping away from multiple defenders, but just as impressive as his ability with the ball at his feet is Pulisic's maturity and workman-like approach. While some may still think of him as a promising young talent yet to take flight, he is ready to completely shed that reputation and prove his worth as a leader for club and country.
"The reason I just don't like to hear it anymore is because I feel like now I've been a part of this enough," he told ESPN's Sam Borden on being referred to as a 'wonderboy'. "And I think I've earned my spots in teams and shouldn't just be looked at as just a prodigy."
Pulisic's prowess on display in preseason
"Preseason friendlies are meaningless."
It's a phrase most of us have heard, and one made that much easier to employ when the final outcomes aren't going your team's way or a when rival is racking up the wins. There's plenty of truth to the statement and I've seen draw folks draw some pretty absurd conclusions from an exhibition, but can I make an amendment? The results of preseason friendlies are meaningless.
These fixtures may not go down in the record books, but they can provide a variety of valuable opportunities for growth in the cases of managers looking to get their systems of play off and running, building chemistry between old and new players alike, or for those returning from extended injury lay-offs to find their footing, to name but a few.
If there's anything to be taken from his four starts in preseason, it's that Pulisic is focused and has every intention of securing a key role for Chelsea under their new manager. He produced a pair of standout performances against Barcelona and Red Bull Salzburg with trademark dribbles in tight space, a penalty and several other free kicks won in dangerous positions, and he showed off his ability in front of goal in opening his scoring account for his new club against their Austrian opposition.
Christian Pulisic in preseason. ? (@PuIisinho) pic.twitter.com/kn9maTkMYu

— USMNT Only (@usmntonly) August 6, 2019
Fans in the States will get to see their young star in competitive action starting Sunday, August 11 when Chelsea kick off their 2019-20 campaign with a blockbuster match against Manchester United, Pulisic's boyhood club. The eyes of the American soccer community will be fixated on West London this season with the hope that a 20-year-old Hershey native can take the Premier League by storm and replicate that success when he suits up for the Stars and Stripes.