Coppa Italia
Manchester United Target Milinković-Savić Is Still A World-Class Midfielder
Manchester United Target Milinković-Savić Is Still A World-Class Midfielder
Sergej Milinković-Savić saw a dip in form early last year, but the Serbian international is still one of the world's best and most promising midfielders.
Jul 26, 2019
by Adam Digby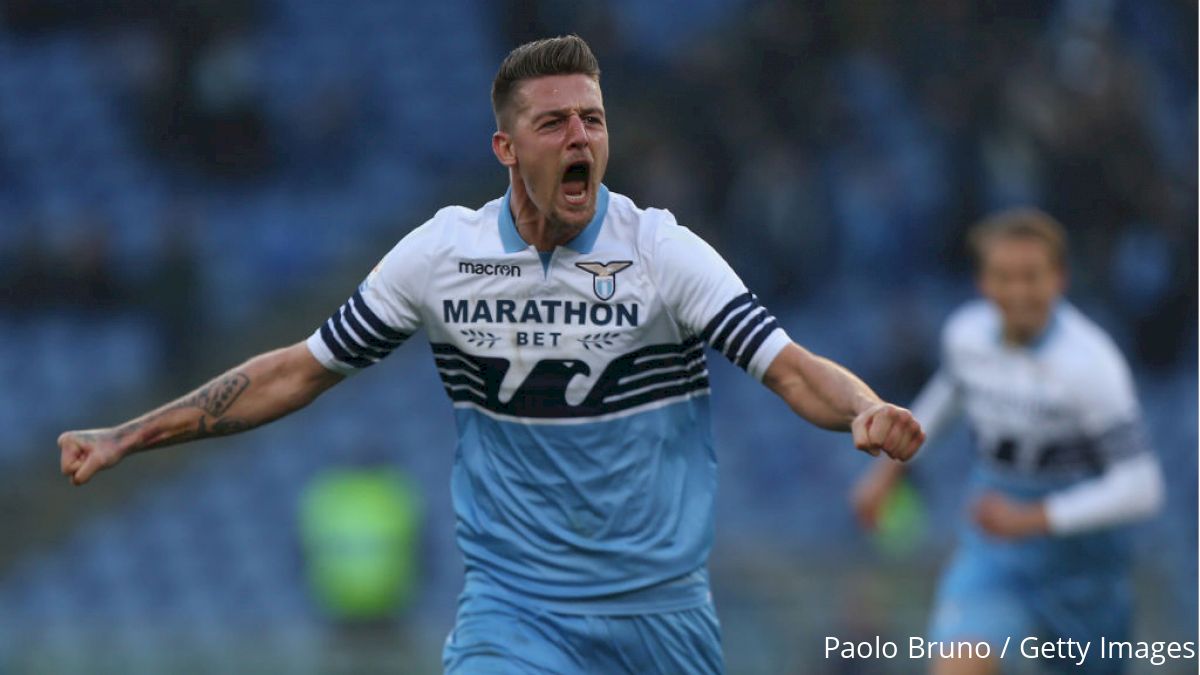 The 2018-19 Seria A season was filled with outstanding individual campaigns, with veteran Sampdoria striker Fabio Quagliarella arguably top of a very distinguished list. The 36-year-old enjoyed perhaps the best 12 months of his career, recording a personal best tally of 26 goals that saw him become the division's leading marksman for the first time.
That he overshadowed Cristiano Ronaldo's impressive debut season at Juventus was no easy feat, but the displays of Atalanta striker Duvan Zapata and teammate Papu Gomez were equally undeniable. From Fabio Ruiz's breakout year at Napoli and the emergence of young AS Roma starlet Nicolo Zaniolo there were too many others to mention, all of whom left Sergej Milinković-Savić firmly in the shadows.
Last summer, the Lazio midfielder was being touted as a €100 million target for Europe's biggest clubs, his exploits in 2017-18 seeing him become widely recognized as a player of staggering potential. It began with an all-action display in the Supercoppa Italiana, running Juventus ragged as he made three successful take-ons and completed 42 passes while registering three tackles and four interceptions to help his side lift the season's first trophy.
The Bianconeri had no answer that day for a strong, energetic, and powerful player like Milinković-Savić, who embodied everything that the Old Lady's own midfield has lacked since Paul Pogba returned to Manchester United. The Serbia international continued that form throughout the year, bagging 12 league goals plus two more in the Europa League and weighing in with eight assists in all competitions.
His command of matches was a joy to behold, and he seemingly had his heart set on a move to one of those European heavyweights. Lazio resisted every offer, however, and, in the early part of last season, the transfer talk clearly took its toll on the talented 24-year-old as, on the surface, he appeared to look disinterested and unengaged.
A string of subpar performances left many wondering if Juventus, Real Madrid, and Manchester United had collectively dodged a very expensive bullet. Slow and sluggish, Milinković-Savić took time getting up to speed as the campaign got underway, but much of that was due to him missing a chunk of the preseason following the World Cup.
He also had to adjust to a new position, coach Simone Inzaghi moving him from a primarily attacking role in '17-18 into a deeper spot that required him to do much more work defensively. By December Milinković-Savić had adapted and, while his improved performances were not in the headline-grabbing fashion of the previous year, he was slowly but unquestionably getting back to his dominant best.
He ended the last term with seven goals and five assists, saving his best performance for the last game of the season. The Coppa Italia final was yet another example of what Milinković-Savić is capable of as the 6-foot-3 midfielder completely swung the game for Lazio, an 11-minute cameo that resulted in the Biancocelesti lifting the trophy.
Less than 100 seconds after coming on he headed home the opening goal, meeting a Lucas Levia corner with powerful authority before wheeling away in sheer delight. Over the remainder of the game he registered one tackle, one take-on, seven passes, and won two more headers, his substitute appearance offering a snapshot of just what he is capable of.
Now he is once again the subject of transfer talk, with Juve and Manchester United still at the front of the queue. Lazio — widely seen as notoriously tough negotiators — seem aware they are in a much weaker position and the expected fee has now dropped to a much more palatable €80 million, with his current club taking a much softer stance this time around.
"Last year, I fought hard to ensure Milinković-Savić didn't leave, but this summer I certainly have fewer weapons to call upon if the situation should arise again," Lazio president Claudio Lotito told Sky Italia earlier the month. "That doesn't mean the club is working actively to sell him. Certainly, on a personal level he has other ambitions and that seems fair, so we won't clip his wings. We understand it's important for a player to step up to one of the biggest clubs in the world."
He has certainly earned that right, and while the perception is that he underperformed last year, it was unquestionably clear that the Serbian remains one of the most complete midfielders in the world.
Able to shoot, pass, dribble, dispatch set pieces, and dominate in the air, all that remains is for Sergej Milinković-Savić to prove that he can take the next step and leave Lazio.
The time is now.
---
Adam Digby is an Italian football writer for FourFourTwo, The Independent, and elsewhere. Author of "Juventus: A History In Black & White." Follow Adam on Twitter.