CONCACAF Nations League
Jonathan David, Alphonso Davies Provide Canada Hope After Gold Cup Failure
Jonathan David, Alphonso Davies Provide Canada Hope After Gold Cup Failure
Canada crashed out of the 2019 Concacaf Gold Cup in dramatic fashion, but their youthful attack gives the Canucks plenty of hope for the future.
Jul 25, 2019
by Wesley Davidson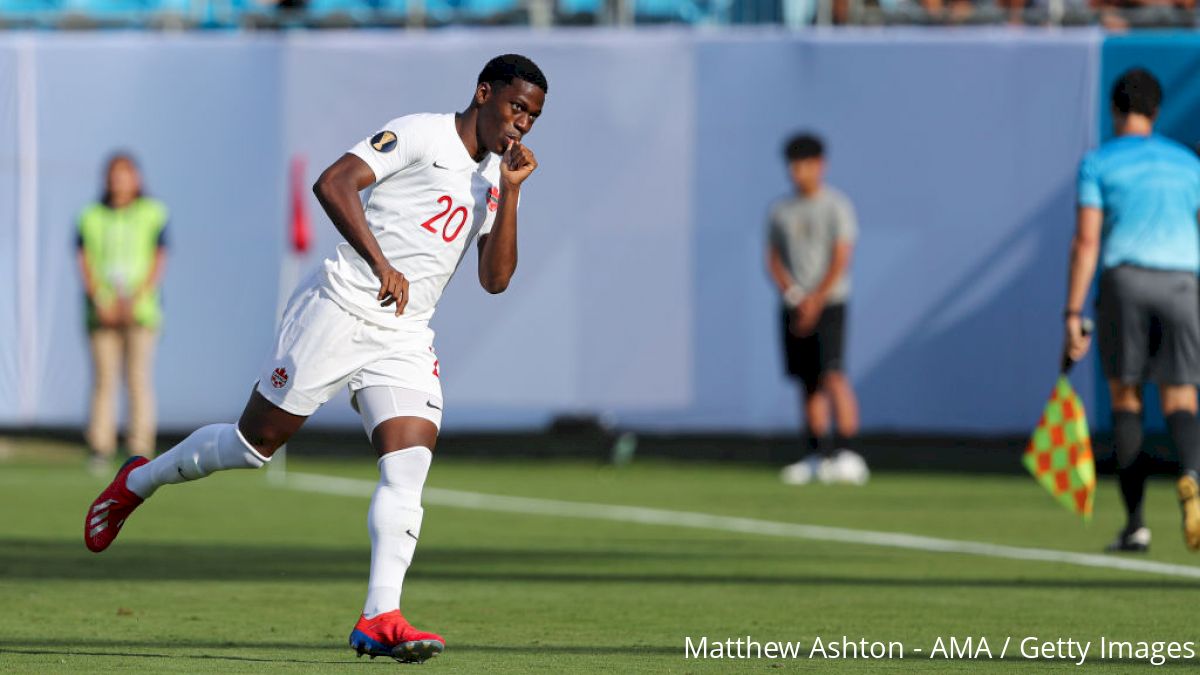 Canada came into the 2019 Gold Cup with high expectations, and rightfully so considering the talent they've produced in recent years — Alphonso Davies, Mark-Anthony Kaye, and Cyle Larin, to name a few.
Was this the year they could finally go toe-to-toe with the likes of Mexico and the United States? Appear in the semifinals for the first time in over a decade? Perhaps even win the tournament for the first time since their lone title in 2000?
An opening match against Martinique provided an opportunity to come out and make a resounding statement as they looked to back up all of the hype heading into the competition. They did exactly that before putting up a stiff fight in a 3-1 loss to Mexico, but that didn't derail their aspirations because they followed it with a 7-0 mauling of Cuba in the final group game.
A knockout round date with Haiti presented them with a path to at least the semis, and thoughts of even more surely began to take root, but a come-from-behind win from the Haitians stopped the Canadians dead in their tracks.
So, what can we make of their quarterfinal exit and where do the Canucks go from here?
The future remains bright in attack
For the first time in many years, Canada has no problem finding the back of the net against Concacaf foes. The days of hoping to scrape out a 1-0 result are seemingly over, as evidenced by their production up top in group play. Twelve goals scored equaled their combined offensive output of the last five Gold Cups, illustrating just how far they've come in taking it to opponents and providing more entertainment for their supporters.
When Cyle Larin broke onto the scene with Orlando City it was a step in the right direction, and the emergence of Alphonso Davies at Vancouver took the excitement to a whole new level. The 18-year-old has been the talk of the town ever since; garnering a then-record transfer fee from MLS to join German powerhouse Bayern Munch and becoming the youngster player to score for them in 20 years will do that.
Nevertheless, it was a different teenager who stole headlines throughout this summer's tournament and ended up taking home the Golden Boot with six goals scored. Suiting up in amateur soccer only a year and a half ago, Jonathan David's rise has been meteoric and he could very well be the one to take his adopted nation forward. His sixth tally nearly gave cause for a new net to be installed.
JONATHAN DAVID! ??

He scores his 6th goal of #GoldCup2019 and puts Canada on ? pic.twitter.com/ZG2fhnT3DJ

— FOX Soccer (@FOXSoccer) June 29, 2019
The upcoming European season will be pivotal for the growth of the three aforementioned attackers. Larin recently completed a loan deal to Zulte Waregem, a smart move considering he wasn't going to be in the plans of new Besiktas head coach Abdullah Avci. Davies will have his first preseason in Germany under his belt and will be looking to secure more playing time for Bayern as he continues to get more time in a combined winger/outside back role.
Meanwhile, David is set to begin his second full season for Belgian outfit Gent and can build on the previous season in which he found the back of the net 14 times in 43 appearances throughout all competitions and finished as the team's leading scorer. The fortunes could go a long way in determining how Canada fare in their upcoming Nations League matches and into the future.
Inexperience & costly errors at the back
Everything was going according to script for the Canucks in their quarterfinal match against Haiti with a 2-0 advantage at the break, but it all came crashing down as Haiti completed an improbable comeback to win 3-2. At the risk of oversimplifying matters, I'd venture to say that the shortcomings against Mexico and Haiti all came down to one thing: lack of experience in high-pressure situations.
Thirty-six-year-old Atiba Hutchison provides a valuable presence at the back, but the average age of every other player to start on Canada's back line is 22.
They truly looked like a squad that could turn the corner in several instances throughout the tournament, but they ultimately couldn't get over the hump in terms of avoiding errors at costly moments.
Call it a lazy back pass or lack of communication between defender and goalkeeper, but the mistake that gifted Haiti their first goal energized the Cinderella team of the tournament and helped them flip the game on its head. Twenty-two-year-old Marcus Godinho's rash challenge on in the box resulted in a Haiti a penalty 20 minutes later and granted them the belief that they could go on to claim a historic result.
What a comeback! What a moment!

Haiti erased an 0-2 deficit at halftime to stun Canada and reach their first-ever Gold Cup semifinals. Here's how it happened ⬇️ pic.twitter.com/p7AZoiMhc0

— FOX Soccer (@FOXSoccer) June 30, 2019
Flash back to the Mexico game and it was the failure to account for Roberto Alvarado at the top of the six-yard box that allowed him to pounce on a loose ball and open the scoring. Three defenders flocked to Raúl Jiménez when he gathered a cross in from Uriel Antuna, and that negligence led to something you don't ever want to face: a deficit against El Tri.
The biggest obstacle facing arguably any national team coach is the lack of time they have with players to build chemistry and implement new ideas. The more time John Herdman has with a talented young Canada roster will only boost how they progress as a unit, and they have the opportunity to exhibit just how much they learned from their 2019 Gold Cup experience in their upcoming Nations League matches against Cuba (September 7) and the United States (October 15).
American and Canadian subscribers can watch the Canada-Cuba matches live right here on FloFC.