CONCACAF Nations League
Jimenez Supplants Chicharito & Could Be In For A Huge Year At Wolverhampton
Jimenez Supplants Chicharito & Could Be In For A Huge Year At Wolverhampton
Raul Jimenez has supplanted Chicharito as Mexico's most star forward, and he could be in for a huge year with Wolverhampton.
Jul 19, 2019
by Wesley Davidson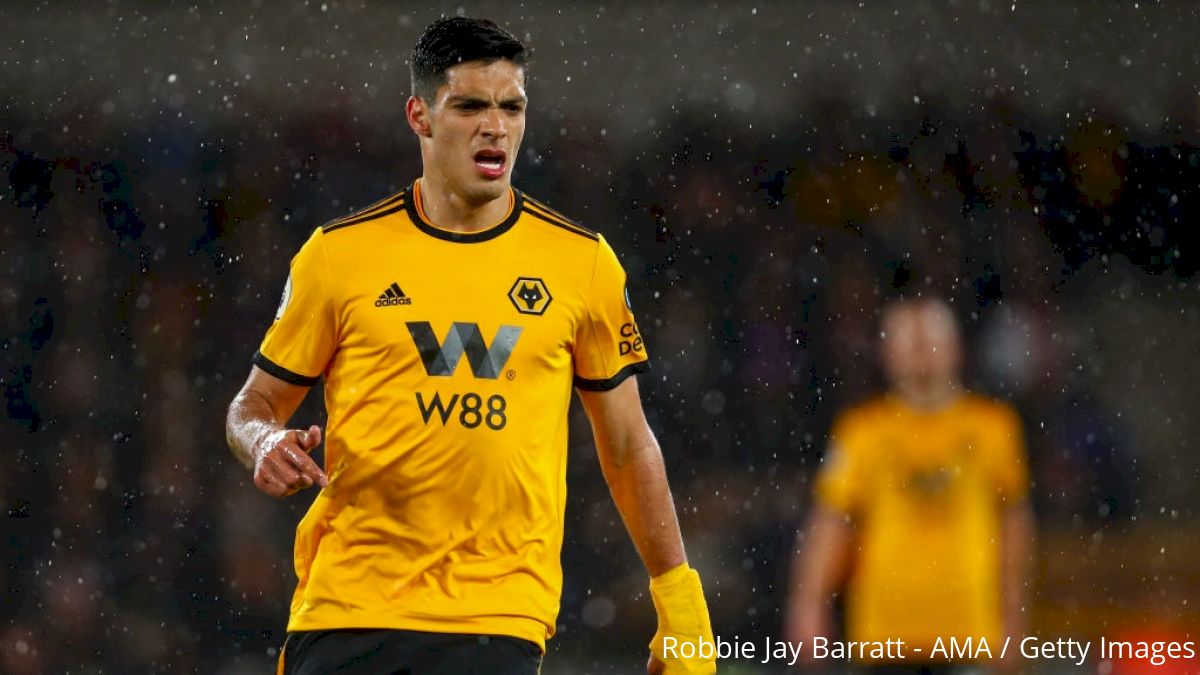 "Raúl is our most important forward. I'm talking about Mexican football, not just this competition, but overall."
Mexico coach Gerardo "Tata" Martino showed no hesitation in declaring who he trusts to lead the team forward when he spoke to media following their 7-0 win over Cuba in the Concacaf Gold Cup. The 28-year-old proceeded to take home the Golden Boot Award as the tournament's best player and finished one behind Canada's Jonathan David with five goals to his name, all the while helping lead Mexico to their eighth regional title.
? Gold Cup player of the tournament!

Congratulations @Raul_Jimenez9!

??? pic.twitter.com/IMZz7mAAw6

— Wolves (@Wolves) July 8, 2019
Much of the talk heading into the tournament revolved around how El Tri would cope with the absences of several big names such as Carlos Vela, Hector Herrera, Hirving Lozano, and the nation's most widely known player internationally in Javier "Chicharito" Hernandez. The 31-year-old is coming off a seven-goal season for West Ham, his lowest return in domestic play since 2014-15. Hernandez missed this summer's regional tournament due to the birth of his son in June, and he has since maintained that he has no interest in leaving Europe amid interest from MLS clubs and intends to fight for his spot at the top on the heels of a disappointing campaign.
The last year has seen Jiménez's stock soar for both club and country. Fresh off securing their promotion after a six-year hiatus, Wolverhampton Wanderers splashed the cash in an effort to not just stay in the top tier but potentially make some noise, which is exactly what they did. Jiménez was part of that haul that included Portuguese stars Rui Patricio and João Moutinho, among others, and the 28-year-old played a central role in the side punching above their weight to finish seventh on the table. With that result they clinched a birth in the Europa League qualifying rounds, the club's first appearance in the competition in 39 years.
His 13 goals and eight assists is a commendable return for any striker in his first season in a new environment, let alone in what is arguably the most physically demanding league in the world. Add to that his four strikes in six FA Cup appearances and you have one of the more impressive series of performances in recent memory, particularly for a newly promoted club. In April Wolves signaled their intent to march forward when they announced they had acquired Jiménez permanently for a club-record fee of €30 million.
Chicharito struggled with two injury setbacks and largely couldn't muster the same kind of game-changing moments that came in highly successful stints at Manchester United and Bayer Leverkusen. On the other hand, Jiménez time and time again displayed tremendous stamina and technical ability, and his eight assists are a testament to his ability to provide valuable link-up play in addition to his nose for goal. With a staggering 1,669 touches in 38 matches, he finished behind only eight attacking players and well above Manchester City's Sergio Aguero and Tottenham's Harry Kane, two players renowned for their work rate and willingness to get involved in the build-up to goal scoring chances.
Just as impressive was his knack for producing a moment of magic against top opposition – he either found the back of the net or notched an assist against the likes of Chelsea, Tottenham, Manchester United, Arsenal, and Everton. He proved to be an Achilles' heel for the Blues of London with a goal in both the home and away fixtures, which resulted in four points for his side.
Dejen ustedes que es gol vs Chelsea ..

La idea.. el movimiento.. las triangulaciones ..
la definición..

¡Es un golazo!@Raul_Jimenez9 pic.twitter.com/e3k7Jffavo

— herculez gomez (@herculezg) March 10, 2019
Now, with a full season in the English top flight under his belt, Jimenez is primed to take his game to new heights and will be making a return to the European stage. He previously appeared in the Champions League for both Atlético Madrid and Benfica, but you have to back to 2015-16 to find the last team he put away multiple goals in the competition. Wolverhampton kick off their Europa League campaign when they host Northern Irish outfit Crusaders F.C. on Thursday, July 25. They will then travel to Belfast to play the second leg a week later.
Wolverhampton have nearly kept their squad intact and will be looking to build on their "best of the rest" finish. They have yet to make any notable signings so far this summer, but chairman Jeff Shi recently promised to bring in reinforcements before the deadline. For now, the future is secure at the striker position and he is loving life in the West Midlands.
"It's been amazing, and I like being here very much. I'm very happy to be part of this history and I hope the next year can be the same or even better than this one," Jiménez said following the club's final match.
With a Gold Cup title in tow, Mexico's new star frontman can give Wolves fans plenty to cheer about on European nights if he can replicate the kind of play that propelled his side last time around.