2019 Fortuna Dusseldorf vs Rayo Vallecano
USMNT No. 1 Zack Steffen Heads To Fortuna Dusseldorf On Loan
USMNT No. 1 Zack Steffen Heads To Fortuna Dusseldorf On Loan
The U.S. men's national team needs Zack Steffen to step up, and the Bundesliga is probably the best place for him to do that.
Jul 18, 2019
by Hunter Sharpless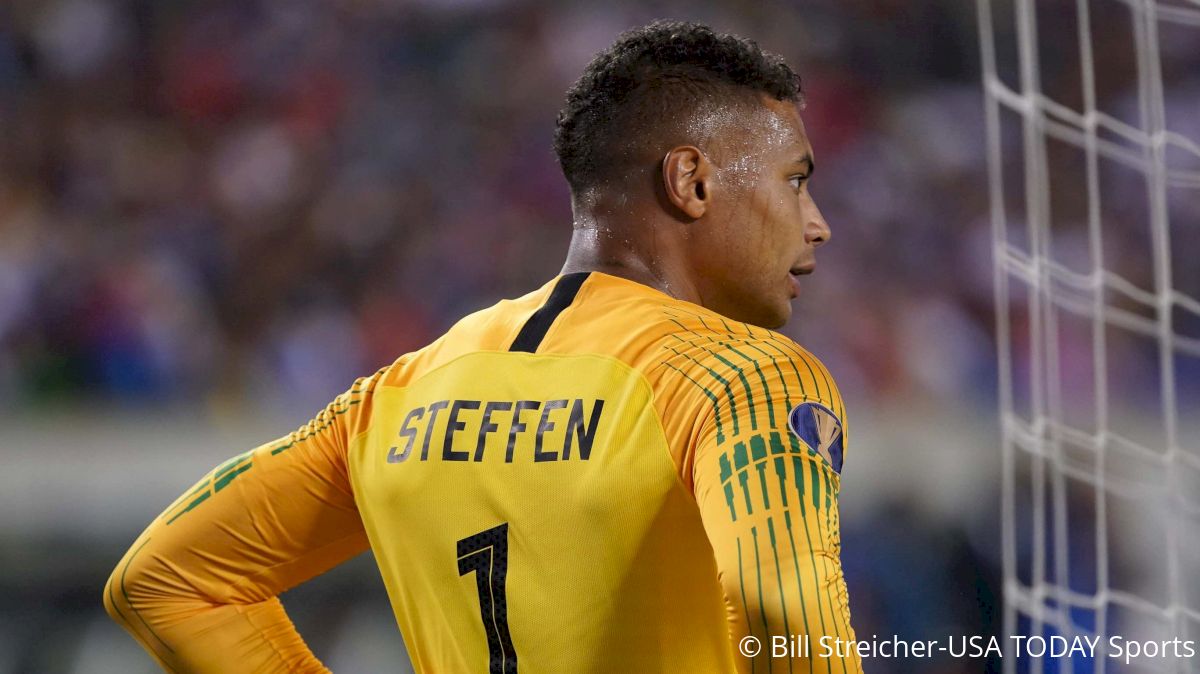 Throughout the decades of ups and downs in U.S. Soccer, there has always been one thing that fans of the men's national team have been able to count on: a good goalie between the sticks. Tim Howard, Kasey Keller, and Tony Meola each earned at least 100 caps since 1988, and a host of dependable reserve keepers since that year has kept the position completely solid.
Until recently.
As Harrison Hamm recently pointed out here on FloFC, the so-called "lost generation" of U.S. Soccer — the gaping hole in between the Howard-Landon Donovan-Clint Dempsey contingent and the ascendant Christian Pulisic-Weston McKennie-Tyler Adams group — has been felt most palpably in the lack of a clearly defined No. 1.
Zack Steffen, Gregg Berhalter's top choice for keeper thus far, has a chance to grab that spot and lock it down for years to come; at 24 years old he's still very young for the position, and there's no doubt he's talented.
But he's got a ton to prove on both the international level and certainly the club level. Having just completed a season-long loan to Fortuna Dusseldorf from Manchester City, Steffen is back in Germany where he started his career and in a prime position to log heavy first-team Bundesliga minutes.
In fact, Dusseldorf's first preseason games are coming up shortly, and they'll be streamed right here on FloFC for U.S. and Canadian viewers.
Here's what he can do:
Zack Steffen doing Zack Steffen things. ? pic.twitter.com/IHSsJfTooE

— USMNT Only (@usmntonly) July 29, 2018
Zack Steffen is a better goalkeeper than you ??pic.twitter.com/sVj6q58R06

— Yahoo Soccer (@FCYahoo) July 1, 2019
Gotta be the save of the week from Zack Steffen. And yes, I see #USMNT potential in him in the years ahead pic.twitter.com/kRskQZVTeo

— Brian Sciaretta (@BrianSciaretta) July 30, 2017
Steffen's nascent career really has no shortage of highlight-reel reaction saves, and that speaks to the instincts he's got built inside him. He's not a shot-stopper in the vein of someone like Thibaut Courtois, though. Steffen is able to scamper about a bit more, and he's not afraid to get off his line to track down a loose ball — way off his line, as the case sometimes may be.
Not sure if Zack Steffen or Manuel Neuer ?#CLBvNY | #MLSCupPlayoffs pic.twitter.com/ybo9S1x4zs

— COPA90 US (@COPA90US) November 4, 2018
Where Steffen has struggled is in consistency and in possession. At this point in his career, he isn't going to be mistaken for a younger Manuel Neuer. In both of the friendlies before the Gold Cup, Steffen made egregious mistakes that either almost or did lead to goals from the opposition.
This isn't good at all:
Bad giveaway from Steffen and @salorondon23 puts Venezuela up 1-0 ?
pic.twitter.com/5jh5CoG2dP

— DMV Soccer (@DMVSoccer96) June 9, 2019
None of this is to say, though, that Steffen can't distribute well. Here's a good and thorough clip of his passing against Paraguay last year:
Zack Steffen vs. Paraguay.

How was Steffen's distribution in his first #USMNT start? You be the judge. pic.twitter.com/yNjcNIUpRZ

— Joseph Lowery (@joeInCleats) March 29, 2018
To be honest, what Steffen needs right now is reps. Minutes. And he needs minutes outside of Major League Soccer, and definitely outside of the woeful side that is the Columbus Crew. While his journey to the No. 1 jersey for Manchester City may seem like an insurmountable task at this point — in all likelihood he'll never play a minute for Pep Guardiola's squad — his journey to being Tim Howard's sustained successor is more feasible, and a road through the Bundesliga looks like a prudent one.
Don't forget to tune into Steffen's first minutes with Dusseldorf here on FloFC.