2019 AFC Bournemouth vs Girona
Bournemouth & Girona Are Paragons Of Small-Market Success In England, Spain
Bournemouth & Girona Are Paragons Of Small-Market Success In England, Spain
Believe it or not, Bournemouth and Girona have a lot in common.
Jul 18, 2019
by Graham Ruthven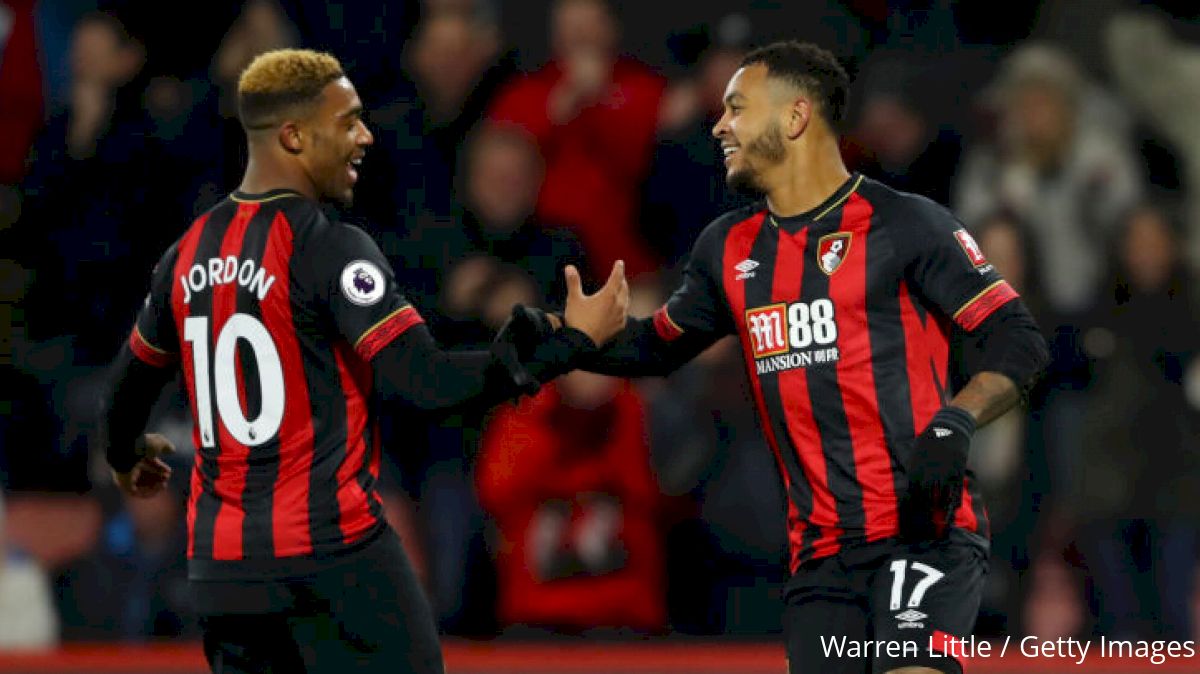 You've probably heard the tale at least once by now.
As recently as 2008, Bournemouth were slumped at the foot of the English league pyramid. They were number 92 of 92 and on the brink of dropping out of the league system, saddled with a 17-point deduction for entering financial difficulties. Things were bleak.
Seven years later, the Cherries were a Premier League club, carried to the promised land by a young, fresh-faced manager, Eddie Howe, who led them to three promotions.
"I never really thought this would be possible, if I'm honest," he said after their top flight place was secured.
Indeed, Bournemouth's rise to the top was remarkable.
Since then, Bournemouth have established themselves as a permanent fixture in the Premier League. Their overachievement is now taken for granted, with Howe turning the Cherries into one of the most dynamic, entertaining teams in the country. Bournemouth have, in so many ways, become a model club.
Watch Bournemouth vs Girona LIVE on FloFC in U.S. and Canada
The 2019-20 promises plenty for Howe and his men, with preseason preparations taking them to Catalonia to take on Girona. There are parallels to be drawn between the Spanish Liga outfit and Bournemouth. Both clubs continually punch above their weight, defying expectations despite Girona's relegation from the top flight last season.
Bournemouth and Girona are roughly the same size, with the former averaging 10,532 fans per home game last season and the latter averaging 10,792. A trip to the Estadi Montilivi is a world away from a visit to Camp Nou just as a match at the Vitality Stadium is very different from one at Old Trafford or the Emirates.
It's worth noting that both clubs have money. Bournemouth are owned by a Russian petrochemicals billionaire, Maxim Demin. Girona, on the other hand, have links to Manchester City, with City Football Group owning shares in the La Liga club. Pep Guardiola's brother, Pere Guardiola, is the majority shareholder.
Girona have benefited from these links. They have taken several players, including Patrick Roberts, Douglas Luiz, Pablo Maffeo, and Olarenwaju Kayode, on loan from City, with the Premier League champions using the Spanish club as an outpost to develop some of their best young players. It has been a mutually beneficial arrangement.
But while it would be wrong to label Bournemouth and Girona as soccer fairytales, they have become case studies in shrewd, smart investment. Take Bournemouth, for instance. They have spent £130 million on transfers in the past three windows (including this one), but almost every signing they have made has represented an investment.
Look at Nathan Ake. He was signed from Chelsea for a fee of £20 million two years ago. Now, he is considered one of the brightest young defenders in the European game, with Manchester United recently linked with a £50 million move for the Dutchman. Indeed, if he one day leaves the Vitality Stadium, as looks likely, Bournemouth will almost certainly register a healthy profit.
Callum Wilson is another signing who has made good on his initial investment, signed for just £3 million from Coventry City and now an England international. Ryan Fraser was signed for under £500k and is now being linked with a £30 million move to Arsenal. Smart scouting has been the hallmark of Bournemouth's rise.
Of course, there have been some missteps. The £16 million paid for Jordan Ibe three years ago didn't really produce the desired result. Some have also questioned the £20 million paid for Liverpool forward Dominic Solanke last summer. But both these players are young and don't deserve to be written off just yet. They could still flourish.
Both Bournemouth and Girona face important seasons. The Cherries finished 14th last term having made a start that saw them raise prospects of a top-eight place. They must prove they are still moving forward.
Meanwhile, Girona face life in the Segunda Division again, but there remains hope that they can bounce back to La Liga at the first time of asking. Their meeting on Saturday will give an indication of whether their targets are likely to be met. Given how many targets they have smashed through in the past few years, you wouldn't bet against both teams having successful seasons.
---
Graham Ruthven is a soccer writer based in the U.K. He has written for the New York Times, Guardian, Eurosport, Bleacher Report, and others.