Concacaf Gold Cup
Assessing The US Men's National Team After Gold Cup Loss To Mexico
Assessing The US Men's National Team After Gold Cup Loss To Mexico
The U.S. men's national team saw some success at the Gold Cup but not the ultimate victory — what went wrong?
Jul 9, 2019
by Wesley Davidson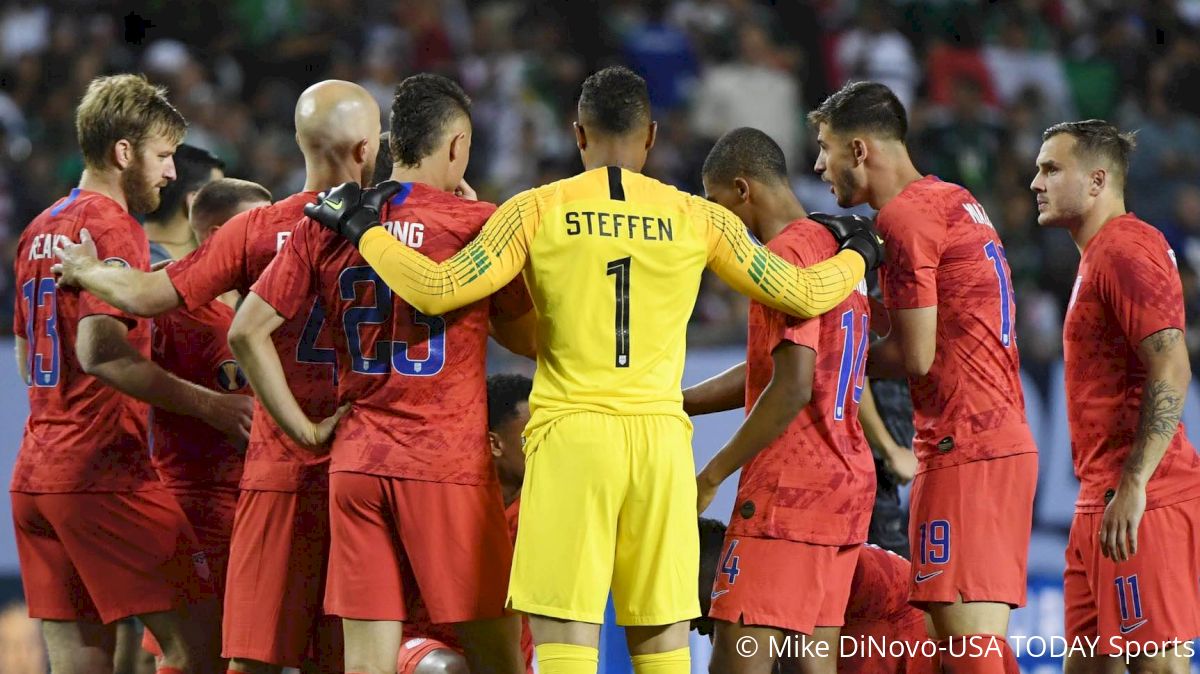 The dust has settled following the 2019 Gold Cup final, a fierce affair in which the U.S. men's national team failed to defend their regional crown. Tournament surprises Curacao and Haiti both narrowly lost in the knockout rounds and offered evidence that power may indeed be shifting away from Central America to the Caribbean nations, but, in the end, it was perennial kings Mexico and the U.S. who flexed their muscles and met for the sixth time in the final.
While recording three consecutive clean sheets was a positive and throttling the same Trinidad & Tobago side who kept the Yanks out of the World Cup was quite therapeutic, their first competition under Gregg Berhalter was never going to be judged solely by their performances in the group stage. We did learn a fair share ahead of Sunday's finale, but a matchup with Mexico, despite their notable absences, was always going to provide the ultimate litmus test for where the team stands and how they can perform in a hostile environment against a superior opponent.
The exam scores are in and they largely reveal what we knew heading into the tournament: the U.S. still have a lot of work to do to close the gap with their neighbors to the south, and there are several points to address following the setback.
Reggie Cannon makes the case for playing talented youngsters
Inconsistent play at right back has plagued the U.S. ever since Steve Cherundolo hung up his boots, and the position has been the focal point of many a discussion following Berhalter's appointment. His insistence on playing Tyler Adams in a hybrid RB/DM role has drawn plenty of criticism over the last few months, and any hopes of Deandre Yedlin stepping in and putting that experiment on pause for the time being were dashed when he underwent surgery for a groin injury in May. Adams wound up being a late scratch, so it was presumably Nick Lima who would receive the bulk of minutes. The question was whether the tactician would prefer the hybrid role or the more traditional overlapping back, and he rolled with the latter.
A standout performer at FC Dallas over the last two seasons, Reggie Cannon got the nod as a late roster addition and seized his opportunity and then some throughout the tournament. The 21-year-old came on as a late substitute against Trinidad & Tobago and went on to start three of the next four matches, all the while providing solid cover at the back and dynamism in attack. Cannon's fine performances should, at the very least, put a bit of pressure on Yedlin moving forward, and the way in which Berhalter and his staff evaluate his success could go a long way in dictating how heavily others from his age bracket will feature in the near future.
A vocal segment of the U.S. fan base called for Cannon and other young guns to feature in the Gold Cup — Paxton Pomykal, Josh Sargent, and Timothy Weah, among others — and this Gold Cup's roster could have certainly leaned more heavily in that direction. Berhalter opted for experience and familiarity with several key selections such as Michael Bradley, Wil Trapp, Gyasi Zardes, and Jozy Altidore. Cannon's success is a testament to what can happen when you give the kids a chance on the big stage, and it's something we should see a lot more of following this tournament.
Progress made, but players and manager still need time to coalesce
We all know by now that Berhalter has his methods and is fully prepared to stick by them. Say what you want about his tactics, roster decisions, etc., but his attention to detail and a coherent vision for the team to adopt a possession-based brand of play is something the federation needed. It did appear that the squad gelled and grew in their understandings of the manager's system and its defined roles through six competitive matches, a notable positive from the last month.
Defender Tim Ream echoed that with his post-game thoughts.
"Now, I think everybody would say that there are very distinct roles. There's a system. There's a way that we want to play and want to go about things and there's a culture within the team," Ream told SI.com after the game. "The way we've grown together over the last six weeks, is something that we're going to take forward."
Nevertheless, a contradiction that surfaced after the match illustrates there is plenty of room for improvement in how the coaching staff and players address adversity within a game. There was apparently a significant disconnect as to how direct the team needed to be in the second half.
There were clear contradictions postgame between Berhalter and players on what #USMNT needed to do differently during that costly second-half stretch.

Which, as explained in piece, are *probably* just part of Berhalter's process. *I think*: https://t.co/5eod7sF5Ct pic.twitter.com/wzpneOImLM

— Henry Bushnell (@HenryBushnell) July 8, 2019
Pulisic and McKennie set to lead for many years to come
Questions abound concerning who and when Berhalter will bring more promising young players into the fold, but it's hard not to think the future looks bright from a leadership standpoint. U.S. fans became accustomed to long-term captains under previous managers, but it's been an entirely different story so far in Berhalter's tenure. He cycled through leaders in friendlies and continued to do so throughout the Gold Cup. When it became crunch time, Christian Pulisic and Weston McKennie were each handed the armband, which tells all you need to know about their influence on and off the field at just 20 years of age.
Pomykal continues to light up MLS and is someone who can offer something different for the U.S. offensively. Other weapons such as Weah and Sargent also need to become more integral pieces in the immediate future. When they do, the experience and leadership of Pulisic and McKennie, along with Adams when he returns to the mix, will be invaluable in ushering in a new generation that can take the U.S. forward.
In-game management remains unproven
Managers work painstakingly to prepare their side in training for any situation that may arise, but where they really prove their worth is in their ability to read a game, spot points of weakness or areas to exploit, and make adjustments accordingly. By and large, the U.S. has the luxury of facing against vastly inferior opponents in regional play and the consequences of poor in-game decisions (or a lack thereof) are greatly lessened as a result. This was the case against their group-stage opponents in front of pro-USA crowds, but a talented side in front of a raucous pro-Mexico audience at Soldier Field proved an untamable beast.
The Yanks played quite well in the first half, particularly in the opening half hour, and produced several scoring chances that could have been put away on another day. Berhalter's setup looked to be working to near perfection and his personnel had a clear idea of how and when to go forward, while also keeping El Tri's playmakers in check.
Then came the intermission.
Mexico coach Gerardo Martino elected to swap wingers Rodolfo Pizarro and Uriel Antuna at the half, a decision that ultimately resulted in their eighth Gold Cup title. Pizarro's efforts out wide, combined with a higher defensive line and man-marking Bradley, put the U.S. under constant pressure and prevented them from stringing together passes in midfield once possession was won. Berhalter had no tactical adjustments in response and when it came time to bring on fresh legs, the decisions left the majority of supporters with little hope of a comeback. The final change was one of the more head-scratching substitutions I've seen in recent memory, as Montreal left back Daniel Lovitz came on for Ream with the U.S. desperately searching for an equalizer.
Martino got the better of his adversary on the night, and it may be a while before Berhalter has another opportunity to prove himself in that area. Next up for the Stars and Stripes appears to be a friendly against El Tri at Metlife Stadium in September before they take part in the Concacaf Nations League in October. A narrow defeat against their archrivals will sting for some time, but the next 12 months will be pivotal in determining where the U.S. stands once the next World Cup qualifying cycle is in full swing.