Concacaf Gold Cup
Dos Santos, Mexico Beats US Men's National Team 1-0 in Gold Cup Final
Dos Santos, Mexico Beats US Men's National Team 1-0 in Gold Cup Final
Jonathan Dos Santos scored the game's only goal as Mexico beat the U.S. 1-0 to win the Concacaf Gold Cup.
Jul 8, 2019
by Steven Streff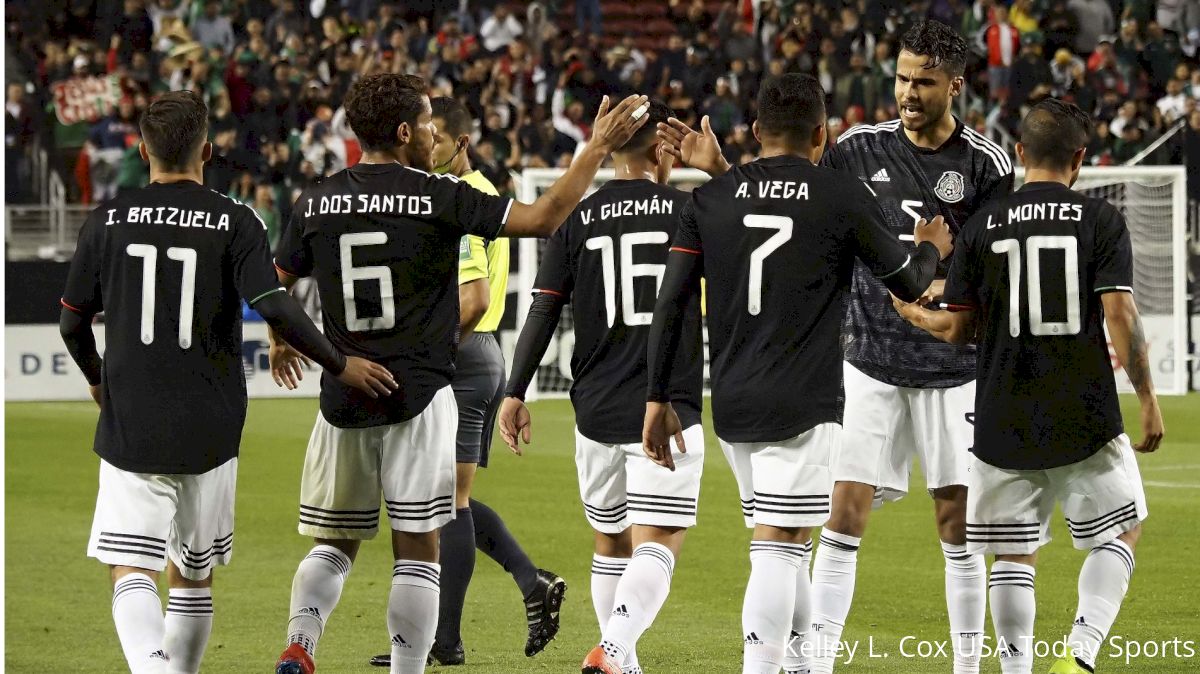 Mexico claimed their eighth Gold Cup title on Sunday evening, defeating the USA 1-0 at Solider Field in Chicago. LA Galaxy midfielder Jonathan Dos Santos scored the game's only goal in the 73rd minute, denying the U.S.' quest to repeat as champions of the regional tournament. The final was the first matchup between the two giants of Concacaf since 2011, when Mexico won 4-2 at the Rose Bowl.
The United States had the better chances during the first half, but the momentum switched early on in the second half, leading to Dos Santos' strike in the 73rd minute. Winger Rodolfo Pizzaro cut in from the right flank and played a ball into the box for striker Raul Jimenez. Jimenez had a chance to take a shot himself but recognized where Dos Santos was and back-heeled a pass for the midfielder to one-time past Zack Steffen.
The U.S. pushed late to try to tie Mexico with a seventh Gold Cup trophy of their own, but their last chance was blocked just in front of goal, denying substitute Cristian Roldan a late equalizer in the 87th minute. Earlier in the half, Mexican captain Andres Guardado kept the U.S. off the board when he cleared a header from Jordan Morris off the line.
In the opening eight minutes of the game, the U.S. had two chances to take the lead in the first final played at Soldier Field since 2013. First, Jozy Altidore played the ball into the path of Christian Pulisic, who just couldn't find a way past Memo Ochoa from a tight angle in the fifth minute.
Then, in the eighth minute, a long ball from Tim Ream ended up with Altidore just outside of the box. The striker opened up a great opportunity with a cut back in the box, but with his weaker foot, Altidore dragged his shot wide of goal, the best chance that the U.S. would create all game.
In the 16th minute, a timely intervention from Paul Arriola prevented Guardado from getting a clean strike of the ball in the box from Pizzaro, forcing the shot well over the target. Arriola then took advantage of a miscommunication between Mexico's back line in the 31st minute but couldn't hit the target when he got his shot past Ochoa.
Gregg Berhalter brought on Gyasi Zardes and Roldan as the game slipped away from the U.S. in the second half, but there was no recovering from Dos Santos' goal. Daniel Lovitz was the late roll of the dice from the first year manager of the U.S., but the Montreal Impact left back didn't change the course of the game, as Mexico triumphed in their first competition under Gerardo Martino.