Concacaf Gold Cup
US-Mexico Showdown Is The Opportunity Berhalter Needs To Prove His Progress
US-Mexico Showdown Is The Opportunity Berhalter Needs To Prove His Progress
The Gold Cup finale once again plays stage to the legendary matchup of the United States vs Mexico.
Jul 7, 2019
by Wesley Davidson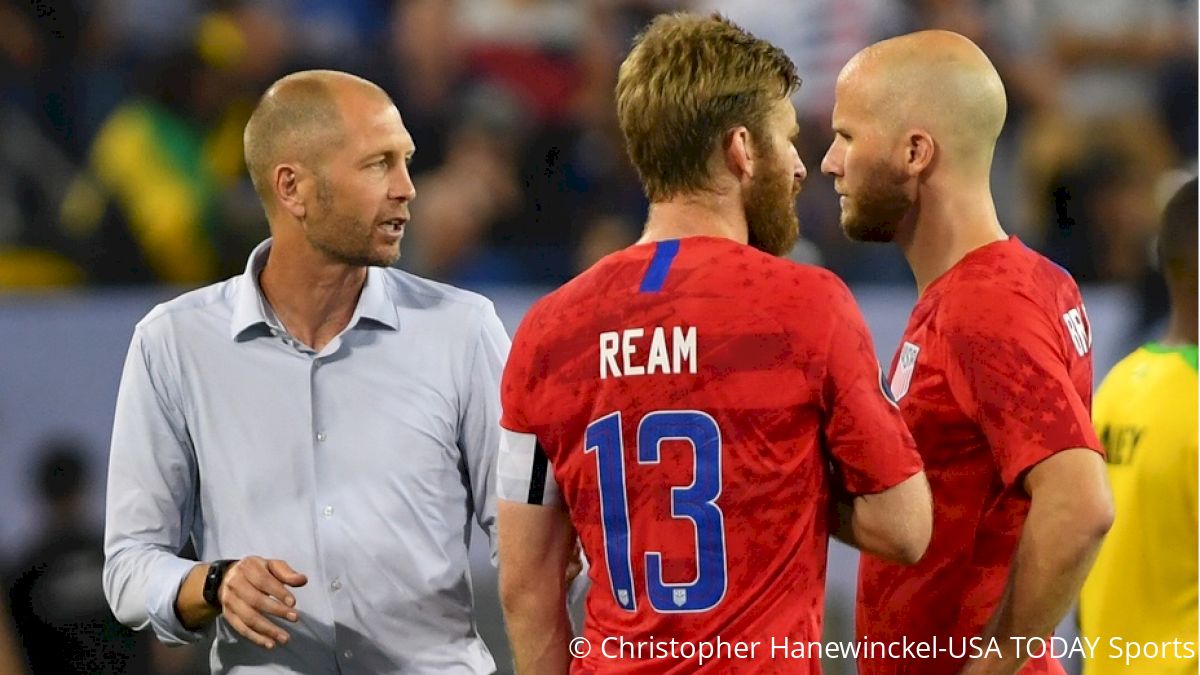 Regional dominance all comes down to this.
Eternal rivals are set to meet once again in the nightcap of a jam-packed Sunday of international finals. The United States and Mexico have been barreling toward each other all tournament and will square off at Chicago's Soldier Field for the 2019 Gold Cup title.
Kickoff is slated for 8 PM CT and the match will be nationally televised on FS1.
On a day when much of the focus will be on the U.S. women competing for a World Cup in France, the men are hoping to restore faith in a fan base desperate for evidence of growth after they failed to qualify for the biggest stage in the game in 2017. There has been plenty of criticism concerning the Women's World Cup, Copa America, and Gold Cup finals all taking place on the same day, but U.S. Coach Gregg Berhalter sees it as a fantastic showcase for the sport in this country with two teams competing for trophies.
"I look at it differently. I think that this is an opportunity to be 'Soccer Day' in America," Berhalter said. "When you think about the opportunity for the women to win the World Cup in the morning and then you get to I think party for half the afternoon, then you get to take a little nap, and then you get up, you go to the game and you enjoy the final of Gold Cup."
The Yanks are aiming to draw level with Mexico's seven regional titles and go back-to-back for the first time since 2005 and 2007. When it comes to facing their neighbors to the south in the final, fortune has not favored the Stars and Stripes. Five meetings in the ultimate match have resulted in four trophies for El Tri, but history could repeat itself on Sunday — the lone win came in the Windy City 12 years ago.
Berhalter is looking to transform the U.S. into a more possession-based team following his spell in Columbus, where he led a club with one of the lowest budgets in the league to a MLS Cup appearance.
Meanwhile, Gerardo "Tata" Martino's side have not lost in nine matches since he took the reigns back in January. Having previously managed Paraguay and Argentina, his return to international play following his championship season at Atlanta United has brought an entirely new set of responsibilities. In addition to player scouting, implementing a new system, and dealing with notable absences, he has been tasked with a wide array of commercial obligations as part of the Mexican federation, something about the role that he recently admitted has taken him by surprise.
Mexico may be the favorites, but Martino's men have struggled to find the back of the net in their last two outings after exploding for 13 goals in the group stage. They dominated the run of play but managed a solitary goal on both occasions in elimination games. An upstart Haiti pushed El Tri to the brink and nearly forced penalties after Costa Rica had done the same and fell just short in spot kicks.
Mexico's unparalleled depth in the region has allowed several young players to step in and shine in the absences of superstars Javier "Chicharito" Hernandez, Hector Herrera, and Carlos Vela, and Jesus "Tecatito" Corona. An 11th-hour roster addition following the injury of left back Jorge Sanchez, LA Galaxy's Uriel Antuna has been the surprise of the tournament and five goals scored has him tied for second with teammate Raul Jimenez in the Golden Boot race.
Twenty-year-old Christian Pulisic continues to propel the squad offensively and looked more comfortable than ever while captaining the U.S. for just the second time on Wednesday. Also 20, Weston McKennie has been a driving force in midfield and has been on the scoresheet in the last two matches. Zach Steffen backs up a defensive unit that has conceded on just one occasion, due in large part to Nick Lima and Reggie Cannon who have been duking it out at Berhalter's integral right back spot. Whoever gets the nod in the final will face their stiffest test to date when they square off against either Antuna or Monterrey's Rodolfo Pizarro.
When asked about the threat Pulisic poses and how his side will look to contain him, Martino did not hesitate in expressing how much he respects his ability and influence.
"I think Pulisic is one of the great emerging players in world football right now," he told ESPN's Tom Marshall. "He's one of the most unbalancing players in recent times. What I think is that if we don't give him special attention and press him, it'll be bad for us"
If Pulisic is at his best once again and his teammates come out with the same fire that carried them to a comfortable win over Jamaica, an American women's and men's double just might be on the cards as Independence Day celebrations draw to a close.