Serie A
Roma, Pallotta Hope New Boss Paolo Fonseca Can Resurrect Club
Roma, Pallotta Hope New Boss Paolo Fonseca Can Resurrect Club
Roma are in need of a resurrection — starting now.
Jun 24, 2019
by Chloe Beresford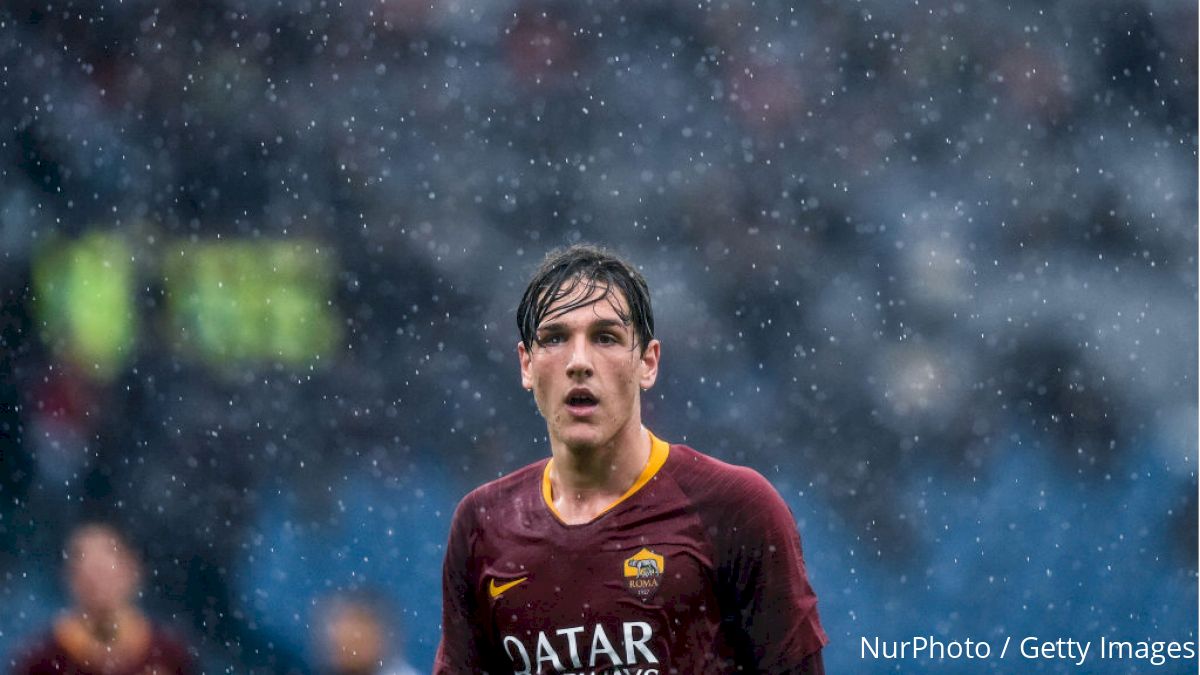 Since AS Roma reached the Champions League semifinal towards the end of the 2017-18 campaign, supporters of the capital club have had little to cheer about. Such an achievement for then-boss Eusebio Di Francesco during his first outing in Europe's most elite competition gave fans hope that the side was moving in the right direction.
Yet what happened next was exactly the opposite. The coach and sporting director Monchi made a terrible mess of results and transfers respectively, and it was down to experienced coach Claudio Ranieri to salvage something of the season once the failing duo had left their positions at Stadio Olimpico.
Supporters vented their anger towards owner James Pallotta as club legends Daniele De Rossi and Francesco Totti both made a noisy exit from the club, and it was clear that whatever the U.S. businessman did next had to be right.
Names such as Antonio Conte and Maurizio Sarri were mooted as the vacancy on Roma's bench was discussed, but such ambitions quickly faded as those coaches were snapped up by Inter and Juventus, respectively. It seemed like the situation needed some "blue sky thinking" from the Giallorossi, and that's exactly what they did.
On June 11, Portuguese boss Paolo Fonseca was appointed to the role.
"Paulo is ambitious, with international experience, a winning mentality and a reputation for attacking football," Pallotta told the club's official website once the decision was made public. It was the first time a non-Italian had been hired by the capital club since Frenchman Rudi Garcia in 2013, marking a definite change of direction.
The former Shakhtar Donetsk man looks set to be assisted by new sporting director Gianluca Petrarchi, as the most recent reports suggest that Roma have now reached an agreement with Torino for his release. An Italian sporting director and a foreign coach is the exact opposite of the Di Francesco and Monchi pairing, and Pallotta will be hoping that this won't be yet another false dawn.
"I am very pleased to be appointed the head coach of AS Roma," Fonseca revealed to AS Roma.com "I want to thank the club's management for the opportunity they have given me. I am excited and motivated by the task ahead of us. I cannot wait to move to Rome, meet our fans and get started. Together, I believe we can create something special."
During spells in both Portugal and more recently in Ukraine, the new Roma man has earned a reputation for an easy-on-the-eye attacking style and a high pressing approach to the game. Perhaps this will go some way to bringing some cheer back to the supporters who have endured a tough time of late. However, Fonseca's comments provide a clue to the work that clearly needs to be done.
The "task ahead" cannot be underestimated, as this is truly a club looking for a way forward through the turmoil they have already faced. Their entire squad needs evaluating and an overhaul will subsequently follow, as last season's sixth-placed finish must certainly be improved on this time around.
The hard work starts now... ?

Welcome to Rome, Paulo Fonseca! ✈️?? #ASRoma pic.twitter.com/qWtaZOrsEa

— AS Roma English (@ASRomaEN) June 24, 2019
A club with the size and stature of Roma simply cannot survive financially without Champions League football, and this is an unwanted restraint that Fonseca must work under this term. It will take every ounce of the new man's professionalism and aptitude to successfully navigate this and the many other challenges that await.
The patience of fans and the media in Rome will be even shorter than usual with a new arrival that is already under intense scrutiny purely for the reason that Fonseca is not a big-name signing. This job is a step up for a man whose only honors are the Portuguese Cup and Super Cup in his native home, plus the Premier League, Cup and Super Cup in Ukraine with Donetsk.
"After the rejection of Antonio Conte and Maurizio Sarri opting to join Juventus, it's difficult to think of a stronger option for Roma than Paulo Fonseca," John Solano from RomaPress.net told FloFC. The Portuguese arrives in the capital with a winning pedigree and plays aesthetically pleasing football, which is certainly a requirement of Roma supporters for their team.
"Fonseca developed a very strong Shakhtar and was able to recruit very well despite playing in the Ukrainian league. With Roma likely to undergo an overhaul to the roster this summer, Fonseca will have the opportunity to put his imprint on the team rather early."
Time will tell whether or not this is a good appointment for AS Roma, but attacking and entertaining football will at least give the supporters a little more to cheer about than in recent times.
---
Chloe Beresford specializes in Serie A for a number of outlets and can be found on Twitter and on Facebook via her page CalcioByChloe.