Serie A
From Totti & Roma To Sarri & Juventus, Serie A's Top 6 Are In Chaos
From Totti & Roma To Sarri & Juventus, Serie A's Top 6 Are In Chaos
The top six teams in Serie A are in varying degrees of chaos. Where does your team land?
Jun 18, 2019
by Hunter Sharpless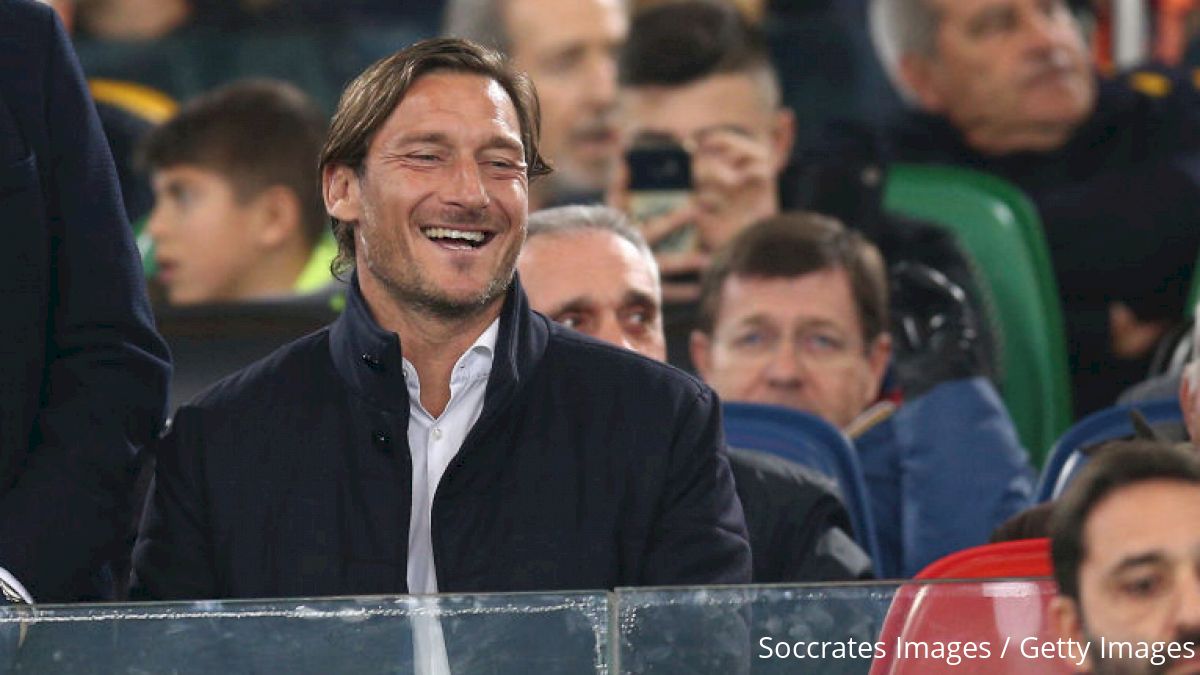 Italy is nothing if not dramatic.
If you've been to Italy even for a weekend in Florence, this probably makes sense to you. If you've lived there for at least a few months, you've probably already said "amen" slightly under your breath. And if you're Italian, you're probably just shrugging or solemnly nodding your head.
Serie A has been a one-horse race for nearly a decade and, outside of a couple "almosts" from Juventus in the Champions League, has been a total no-show on the European stage; the last Italian team to lift the UCL crown was Inter Milan in 2010, and the last Italian team to win the Europa League was (wait for it) Parma (!) in 1999. England, meanwhile, is still collectively high after Premier League teams finished first and second in both international competitions. (Sorry, Manchester.)
But Italy's lack of success isn't because of prolonged, static mediocrity. It's because each one of the top teams is constantly flailing about in its own special brand of chaos.
So just how bad is the chaos surrounding your favorite top-six Serie A side? Luckily, we've identified a completely objective way of assessing the teams (my brain), and the answers are below.
Absolutely No Chaos At All
. . . . QUERY ERROR . . . .
Search terms not found. . . . query invalid.
Try again later.
A Healthy Amount Of Chaos
Inter Milan
The cream of the crop in Milan is probably pretty happy at the moment. They've signed undoubtedly one of the best coaches in the world in Antonio Conte, and they've also tabbed Juventus' old puppetmaster Beppe Marotta to pull the strings for Internazionale.
Still, though, Inter's midfield is at best adequate, led by Marcelo Brozovic, and they've got an albatross of a situation in Mauro (and Wanda) Icardi.
Napoli
Everything in Naples is . . . fine, but maybe about to be very good. The Serie A runners-up return Carlo Ancelotti for his second year at the helm; one of the world's best center backs in Kalidou Koulibaly remains in southern Italy and not the Premier League; and there are whispers that James Rodriguez could join what's already a very talented outfit.
Still, though, I wonder about a couple things: With a resurgent Inter Milan (allegedly) and a still-very-good Juventus, have Napoli missed their window of opportunity? There's a lot of quality on this team, but they lack depth at striker and have failed to develop a consistently killer instinct against Serie A's weaker sides.
And oh yeah: Their favorite old coach is now at Juventus. That's got to be a brain-scrambler.
Atalanta
How — you may be asking yourself — could Atalanta, a team that qualified for the Champions League for the first time in club history and that recently locked up their sensational coach Gian Piero Gasperini, be experiencing any chaos?
I've got two pieces of evidence for you:
The Josip Iličić situation is up in the air. The silky playmaker was one of Atalanta's best players last year, but rumors abound about this or that demand he's made and this or that destination at which he may end up.
Qualifying for the Champions League is all fun and games until, suddenly, you find yourself playing Bayern Munich on a Wednesday and then Napoli on a Sunday. Are Atalanta ready for the big leagues? Do they have the requisite depth to remain in Serie A's top tier and play European action week in and week out? I hope they do, because this team is fun as hell, but this combination of depth and quality can take years to cultivate. Adding Luis Muriel is a step in the right direction, but don't expect this to be a smooth ride next year.
The Chaos Is Starting To Be A Little Disconcerting
Juventus
The defending champions are in a very, very weird spot. In the last decade the Bianconeri have won two and a half billion consecutive Scudetti, come oh-so-close to the Champions League, designed a new logo, and signed Cristiano Ronaldo.
The wage structure has to be a mess right now because of CR7 — hence the probably-imminent sales of one or two stars this summer — and this is an aging roster with some very soft spots. Even if Juve do land Paul Pogba or Adrien Rabiot to mend the center of the pitch, what was once the league's best defense is now held up by a soon-to-be-35-year-old Giorgio Chiellini and his partner Leonardo Bonucci, the latter of whom struggled mightily last year and the former of whom missed key matches — like the second leg against Ajax — because of injury.
Then Juventus took several weeks after the season's end to announce new coach Maurizio Sarri, who spent much of the last few years telling everybody how much he hates Juventus.
Interesting!
Too Much Chaos
AC Milan
Financial Fair Play murkiness, no Champions League, questions surrounding Gianluigi Donnarumma, and a decidedly "meh" roster. Milan's second-best club has seemingly been in rebuilding stage for ages.
It's top-four or bust for this side next year.
What The $%&# Are We Supposed To Do Now?
Roma
Nobody does chaos like the Giallorossi:
This is so sad from Francesco Totti ? pic.twitter.com/hIzjc3jhJX

— ESPN UK (@ESPNUK) June 18, 2019
Roma's miraculous Champions League comeback against Barcelona in May of last year actually feels like something that happened in the Mesozoic Era, such has been the density and consistency of wave after wave of drama. Players are sold, owners write really weirdly personal letters, and then, most shockingly of all, Francesco Totti incinerates the soul out of the club in what has to be one of the more irreparable sports press conferences of all time.
We haven't even talked about the pitch yet, but if history is any indicator then the young jewels Roma does boast — like Italian starlet Nicolo Zaniolo — will probably go to Juventus or Liverpool in the near future.
The moral of the story is that Inter Milan may indeed be ready to challenge Juventus (and Napoli?) in the next couple years for Italian supremacy, but the league as a whole is still struggling to reach the top-level consistency of England and Spain.
There are signs here and there — James Rodriguez to Napoli, for instance, would be a fantastic move for the club and the league — but until two or three more teams join Juventus at the top and compete seriously in Europe, Italy remains in chaos.