MLS
Real Salt Lake Are Young, Dangerous & Missing Something Crucial For Success
Real Salt Lake Are Young, Dangerous & Missing Something Crucial For Success
This is an interesting time for Real Salt Lake: a young, volatile team that can't quite seem to find that final piece.
May 1, 2019
by Harrison Hamm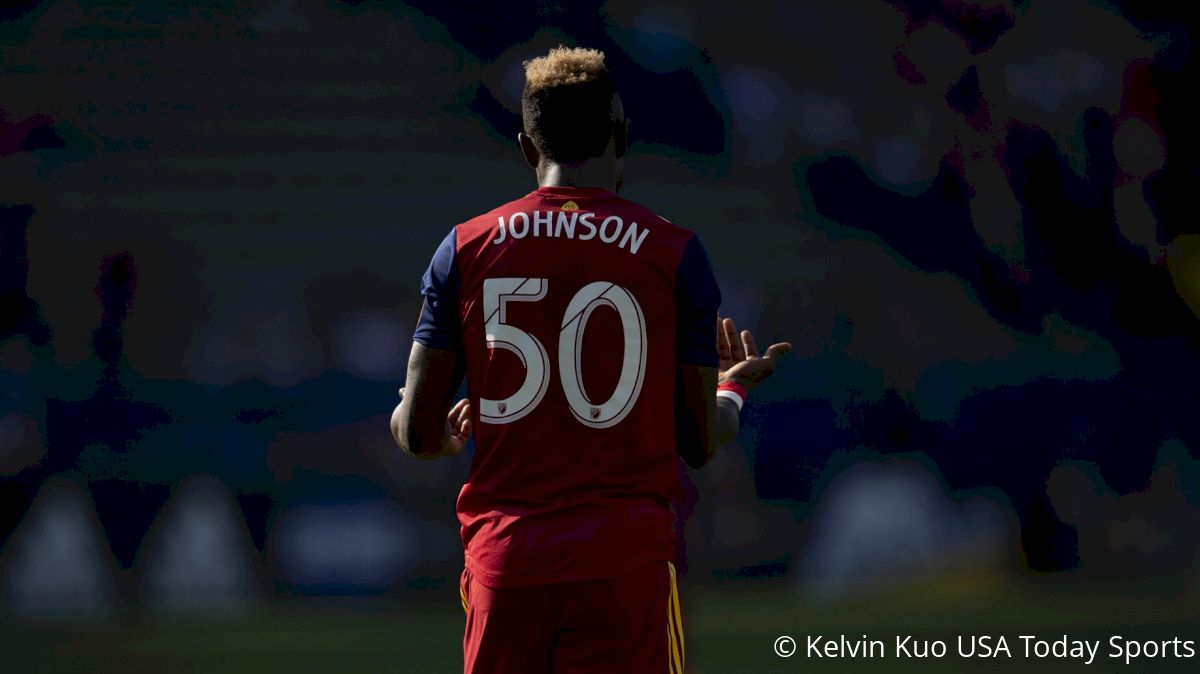 This is an interesting time for Real Salt Lake: a young, volatile team that can't quite seem to find that final piece. They waddle between good wins (3-0 at FC Cincinnati, 2-1 against Orlando City) and occasionally wild losses (5-0 at D.C. United, 4-2 against FC Dallas). The attackers have skill, but the scoring production isn't always there, and it's fair to question how much development is happening. It's hard to know what to expect from RSL on a week-to-week basis.
They've taken 10 points from their first nine games (six of which were on the road), and lost last weekend in LA to the Galaxy, dominating MLS headlines as Nedum Onuoha scrapped with a combative Zlatan Ibrahimovic. The 2-1 loss in LA was an accurate microcosm of RSL at this point — they couldn't put things together in the first half and conceded a goal, came out with energy to start the second half and equalized, but tailed off late and gave up a winner. They were characteristically shaky.
Contending in the Western Conference (beyond slipping into a low-seed playoff spot) would require them to settle down a bit and show more of an identity. They do not consistently compete with elite MLS teams, and tend to falter against lower-tier sides.
RSL has to reconcile one crucial concern: Mike Petke is an at-best average MLS manager and has not shown the ability to take a team at RSL's level past the sum of their parts. Petke is willing to play young players and generally puts guys in the rights spots to succeed — both facts which are significant positives. But the 4-3-3 tactical shape is not as sturdy as other MLS teams, and there is little coordinated possession or pressing.
As other clubs play chess, Petke is content throwing his players out there and seeing what happens. There is value in knowing what your players can do and letting them do it — this might as well be called the Brian Schmetzer Doctrine — but RSL are young and generally unfamiliar with each other. They do not (and cannot) run out every week with the organization and simple "get Nico Lodeiro the ball" game plan of Schmetzer's Sounders.
Petke has to have more ideas and be able to solidify the way his team plays if RSL are going to legitimately contend. (That, or they could trade for Carlos Vela right now.)
The timeline is not immediate win-now contention for this team — they are not counting down the minutes on a fleeting superstar a la Montreal Impact, and they don't have some uber-talented roster that can't go to waste. It's okay to let pieces simmer and grow. But there will be rising expectations at some point, and it's reasonable to wonder whether this team has shown the signs of being able to reach those.
RSL haven't advanced a player's growth enough to be able to sell him on; Savarino had the outlook of such a player, but he's 22 now and has just one goal and one assist in eight starts this year. They keep striking out on signing a center forward — I can't say I've been impressed with 400 minutes of Sam Johnson thus far, though it's early. Petke might not have the chops to take the team to the next level.
For a team that is doing a lot of things right, with a useful Homegrown system and a willingness to play guys like Aaron Herrera, these are thorny questions. It shows just how hard it is for a smaller-market team in RSL's position, one that wants to do the little things right and develop talent, to become elite.
In the short-term, they have tactical issues to solve in order to make their way back to the playoffs. Their 4-3-3 relies too much on penetration centrally and not enough on wide play, congesting things:
Have noticed that RSL's possession shape is too congested — everyone inverts, so they struggle to generate 2v1s. pic.twitter.com/3r4iZMbBgy

— Harrison Hamm (@harrisonhamm21) May 1, 2019
Everyone inverts and tries to play fast, but they end up leaving only a full back wide and thus crowding themselves out. The Galaxy realize this, so they concede the Kyle Beckerman-dictated possession and let the rest of the attackers mill around aimlessly, knowing RSL would need Ajax-level combination play to make this work. Sometimes they look pretty good with the ball, but this is not a sustainable setup.
Notice how, at the end of the above possession sequence, RSL releases Herrera down the wing. Good, right? But Herrera faces a 1v2 and has no chance of doing much of anything, and that's the end of the entire possession sequence. RSL have to avoid putting their attackers in these positions. They have to figure out how to maximize the step before the final product.
That means creating small little numerical advantages in consequential areas of the field, a tenet of modern soccer. If a possession sequence goes the way it's supposed to, the attacking team will end up putting the opponent in a no-win situation: a 2v1 at the tip of the 18-year-old box, a wide-open overlap, or some other form of a numerical advantage.
Attackers thrive on these situations. Imagine Carlos Vela cutting in on his left foot with a right back sprinting forward on the overlap. Often, a defender in front of Vela is unsure whether to commit to blocking the shot or cheat to the side of the overlapper, because no one is there to support him. LAFC knows how to create these situations. Vela will pot those chances every time.
RSL haven't been able to generate those. Savarino would have more box score production if he had space to work with the ball and favorable decisions to make. Too often, Savarino has to move the ball quickly because RSL have crowded themselves out.
When Real are clicking, the flaws in their attacking setup are less evident. They make up for them with fast ball movement and skill, hemming the opponent into their own defensive third and generating long sequences of productive possession. This is what happened in the first 20 or so minutes of the second half against Galaxy, and they eventually equalized on a move originating from the flank. It is pretty when it works.
Things can get messy when it doesn't, though. They're so congested that any turnover leaves the backline hung out to dry. The immobile blob of players in front of the box could become a pretext for lofting low-percentage crosses into the box, though RSL have somehow avoided this trap — they are among the least cross-happy teams in the league. Regardless, RSL tend to run out of ideas.
Their clumsy defensive shape — forcing a lot of players to cover a lot of ground — does not help them. Neither does Johnson, who struggles with the ball at his feet. They have to put the pieces together.
Top-gear talent might exist enough in Salt Lake to make the playoffs and challenge a top seed, just as they did last year with a win at LAFC. They haven't been able to keep it up enough to avoid a playoff race, though, and they haven't showed an ability to reach further. Pushing the ceiling higher is a difficult enough task that the future looks a bit murky for Real Salt Lake.
---
Harrison Hamm is a sportswriter who covers American soccer and MLS for FloFC. He also covers sports for FanSided and The Comeback, and has freelanced for the Washington Post.