2019 Coppa Italia Semi Finals 2 Atalanta vs Fiorentina
Atalanta Deserve Praise For Reaching Coppa Italia Final With Fiorentina Win
Atalanta Deserve Praise For Reaching Coppa Italia Final With Fiorentina Win
Nothing must take away from the superb work done by Atalanta to pull off the stunning achievement of advancing to the Coppa Italia final.
Apr 26, 2019
by Chloe Beresford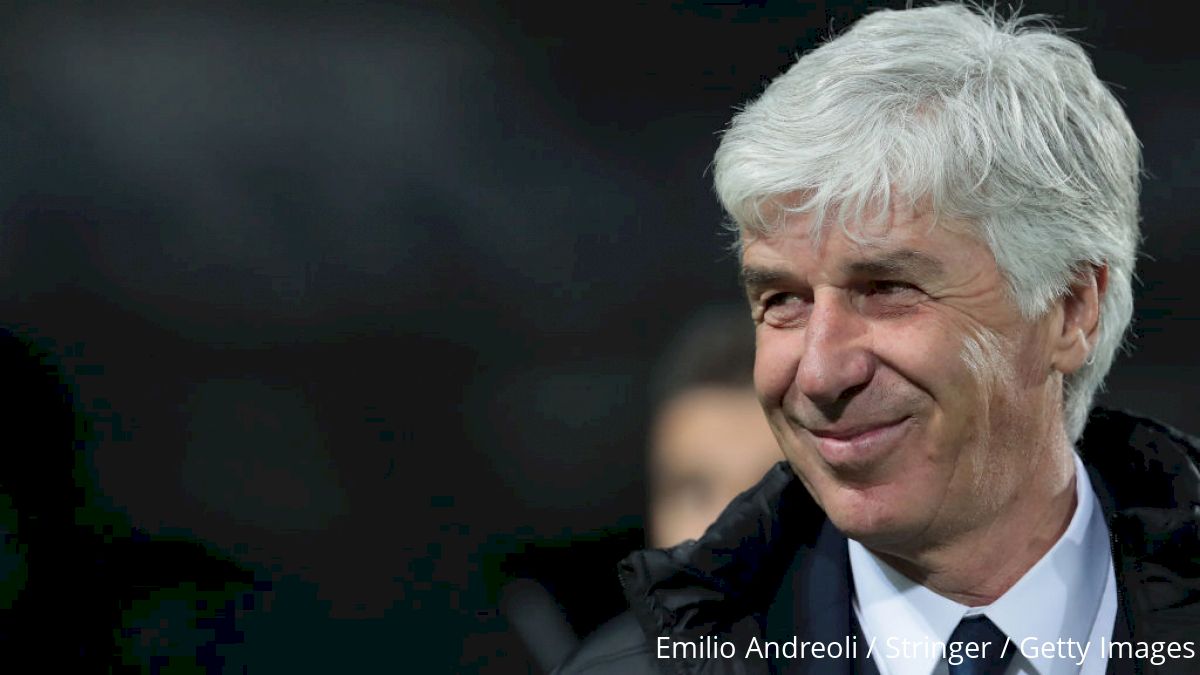 During 180 minutes of their two-legged Coppa Italia semifinal, AC Milan and Lazio mustered only one goal between them. While a strike from Joaquin Correa in the 58th minute of the second leg was enough to see the Biancocelesti through to the final on May 15, the other tie couldn't have been more different.
A thrilling first leg in Florence between Fiorentina and Atalanta left the score at 3-3 before the rematch on Thursday evening, with many relishing the prospect of another thriller between two teams that simply love to attack.
Atalanta went into the second part of the tie with the advantage of three away goals, knowing that a draw would see them through should the Viola score two or less. However, sitting back to defend is simply not in either of these sides' DNA and, true to form, Fiorentina scored with only three minutes on the clock thanks to Luis Muriel.
This did not deter the team that had already put Juventus — winners of the last four editions of this competition — to the sword, and La Dea found their way back with a Josip Ilicic penalty in the 14th minute. Supporters were justified in thinking that another 3-3 match could be in the cards, but a 69th-minute strike from Alejandro "Papu" Gomez that squirmed away from goalkeeper Alban Lafont into the back of the net was enough to see Atalanta through to only their fourth-ever Coppa Italia final by a 5-4 aggregate score.
Fiorentina are much improved in terms of build-up play since the arrival of new boss Vincenzo Montella, but Thursday's match played out in a very similar way to the one before it, as his side took an early lead versus Juventus. They would create a number of excellent chances versus the Old Lady but would be punished for missing them, the eventual 2-1 defeat mirroring that which was to come in their all-important Coppa semi.
"We are here again, with many regrets, as this team plays with heart and soul, but doesn't convert its chances," Montella told Rai Sport after the match. "It's a pity, because we lost on an avoidable penalty and a goal that we gifted. We were there, we had the opportunities to go 2-0 up and then 2-1 up.
"It was always going to be difficult, but we should've been a little more decisive in the final ball and the finishing too. We must absorb the disappointment of this setback, because we came so close and didn't make it."
With nothing left to play for in the league, Montella now has the opportunity to take an extended look at next season, working together with sporting director Pantaleo Corvino to correct the weaknesses in the current side. Fiorentina's problems are clear, but nothing must take away from the superb work done by Atalanta to pull off this stunning achievement.
After watching their 3-0 win over Juve in the quarterfinal, it was no surprise that Ajax, a team who play a very similar high-tempo pressing style, went on to knock the Bianconeri out of the Champions League.
Coach Gian Piero Gasperini has lost many exceptional young players from his squad since his arrival in Bergamo for the 2016-17 campaign, but he has pressed on regardless without stopping to lament the sale of his most talented squad members. Those who remain have been meticulously drilled in his all-out attacking philosophy, their commitment to the work-rate this requires standing in testament to his man-management skills.
"It's a wonderful evening for us, as we achieve a fantastic target like the Final," a delighted Gasperini revealed to Rai Sport after the match. "It'll be important to win, but reaching the final is what we wanted and we fought hard to get here against a very strong Fiorentina side. The lads earned this."
That they will now play in the Coppa Italia final for the first time since 1996 will not stop the 61-year-old coach, as Atalanta are level on points with fourth-place Milan with their eyes firmly on reaching the Champions League.
Atalanta's Stadio Atleti Azzurri d'Italia is situated just 37 miles from San Siro, home to the two Milan giants, yet the Bergamaschi are so full of pride for their hometown side when it would be very easy to go for the glory of supporting one of the bigger teams. These supporters are another of the side's biggest assets in this success story, as they noisily and passionately follow them wherever they go.
"We want to bring all of Bergamo to Rome," captain Papu Gomez told RAI Sport in his post-match interview. It's very easy to understand why the players are buoyed by this incredible backing, as they have become the "12th man" for this team.
Backing up the operation is owner Antonio Percassi, who has seen exactly how Juventus have built up their domestic dominance through owning their own home, and has taken steps to do exactly this with Atalanta. Work will commence on renovating the previously council-owned stadium before the season even ends, as the club work to ensure that the last three seasons of on-field success does not become a flash in the pan.
"The project continues the same way it has over the last three years," a clearly delighted Percassi told RAI sport after the win. "Obviously, season by season, we aim to grow proportionally to the level of a provincial club like Atalanta. We won't change our approach to the sport. We'll introduce quality players, but must be careful not to go outside our boundaries.
"The first three or four home games for next season will be played outside Bergamo. We are investing around €40m, we believe it is only right to plan for the future and we've prepared this over the years, but are now ready to make it happen."
With all this in mind, it's impossible not to be rooting for the success of this team. There is so much that needs to be changed and modernized in Italian football.
Atalanta are simply getting on with it.
---
Chloe Beresford specializes in Serie A for a number of outlets and can be found on Twitter and on Facebook via her page CalcioByChloe.