Dr Pepper Dallas Cup 2019
What I Learned & Didn't Learn About US Soccer At The Dallas Cup
What I Learned & Didn't Learn About US Soccer At The Dallas Cup
The Dallas Cup is one of the most prestigious youth soccer tournaments in the world. Here's what I learned when I went.
Apr 17, 2019
by Hunter Sharpless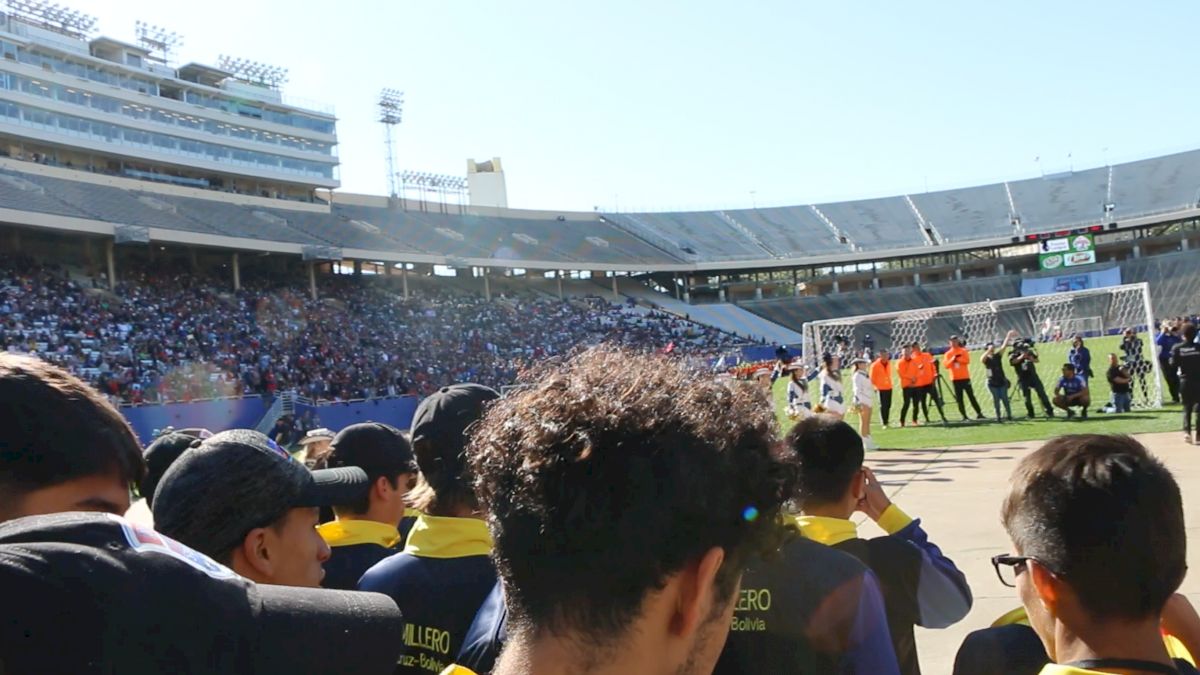 I-35 is lined with bluebonnets, fast food chains, and land so open you can see the smallest slope.
I've seen the 200 miles between Austin and Dallas so many times I've lost count, so many times that the exits melt into each other with sports scenes from my past — eating in Lorena after my high school baseball team lost in the playoffs; the little bridge that marks the turn out to Moody, where we lost a state championship in football; slabs of meat at Heitmiller Steakhouse in Waco after a cross country meet — but this is the first time I've driven the stretch thinking solely about soccer.
The Dallas Cup, my destination after these three hours on the road, started 40 years ago, and the history written since that time — 1979! — is really nothing short of insane.
First, there are the numbers, the size of the thing:
40 years old
Teams, players, and officials from 6 continents, 100 countries, and 48 states
Over 200 referees
Over 300 scouts
1,500 volunteers
5,000 participants
500 World Cup matches played by Dallas Cup alumni
Then there are the names, the list of world-beaters who have been here before:
From the USA: Landon Donovan, Clint Dempsey, Oguchi Onyewu, and many more
From Mexico: Carlos Vela, Gerardo Torrado, Rafael Marquez, the Dos Santos brothers, and many more
From England: Wayne Rooney, Jesse Lingard, David Beckham, and many more
Andrea Pirlo
Ivan Perisic
Keylor Navas
And Hakeem Olajuwon! Yeah, that Hakeem Olajuwon
You could put together a pretty absurd starting XI with the guys who've played in this tournament. When my drive is done, I'll be pulling up to the Cotton Bowl. That's how big this thing is.
But as I pull up to Dallas, this is the thought that comes into my mind, the debate that has seemingly been going on for years and years and years: Is U.S. soccer making significant progress? Any progress at all? Is it about to arrive? Is it farther from the goal than it was 10 years ago? What, in fact, is the goal? And what are the measures of success?
You'll find people all over the spectrum of answering those questions. I went to the Dallas Cup looking for answers, and I'm not totally sure what I found.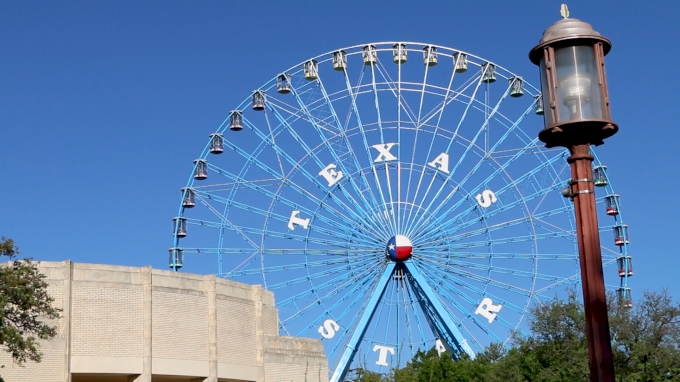 Future Premier League kids playing in the Cotton Bowl
The first game I watched was Monterrey against Arsenal in the men's U19 Gordon Jago Super Group — these are kids on or very near professional contracts, and they didn't even look like kids. I stood on the field with my camera and was either dwarfed in height, muscle, speed, or all of those things many times over. These were kids we'll watch on TV next year (or later this year) in the Premier League.
Only this: Monterrey completely and utterly waxed Arsenal.
The scoreline — 3-1 — actually kindly belies how much of a beatdown game this was. The Mexican side was up 1-0 early in the game when they conceded a penalty to the Gunners, the English team's only goal for the game and basically their only scoring opportunity, but the rest of the way it was all Monterrey all the time. They controlled possession; they halted Arsenal at the beginning of their attacks. Monterrey found a million ways to attack, too: from either flank, from the center, with long diagonals switching the field, with overlapping fullbacks, with tidy interplay in the penalty area.
I watched the game standing next to a guy in a Houston Dynamo tracksuit, and at one point he said what I was thinking: "Holy cow."
The ball stuck to their feet.
And this is how frustrated Arsenal grew over the course of a full 90: In the final five minutes of the game, an Arsenal player slid through a challenge — both feet up, extremely late — and earned himself a red card for a tackle of vicious proportions. The ensuing scuffle didn't quite break out into a brawl, but you could tell how dumbfounded the Arsenal players were in the face of Monterrey's skill and speed. There were a few tackles before the red card that showed the writing was on the wall.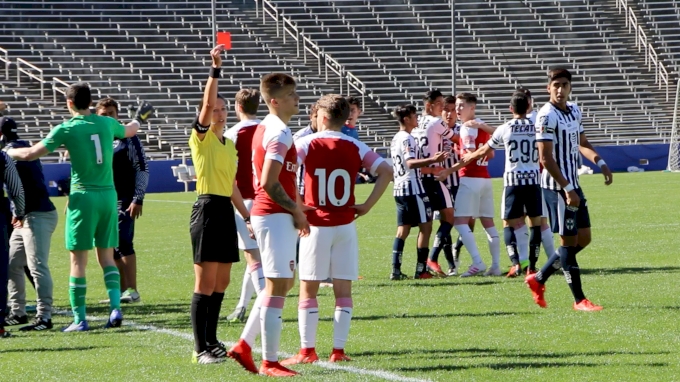 Thankfully, the red card didn't spark a full-fledged fight.
The American sides in this group saw some success — New York City FC's squad finished with a 1-0 win over Liverpool, and Real Salt Lake stomped Toronto FC III by a mark of 3-0. But the Super Groups are so far dominated by Monterrey, Tigres, and the Spanish side Villarreal.
Mirror image in the Concacaf Champions League
And look, what do you know about that: Tigres and Monterrey are ruling the continent, too. They sit second and third in the Liga MX table, respectively, and they are in the finals of the Concacaf Champions League. Tigres advanced through the semifinals by beating fellow Mexican side Santos Laguna 5-3 over two legs, and Monterrey, of course, thrashed Sporting KC to pieces by a 10-2 margin — 10 goals! It's hard to conceive of scoring five goals in back-to-back games against the same opponent.
The MLS fielded four teams in the quarterfinals, and that Sporting KC team that lost 10-2 was the only one that survived. New York Red Bulls lost by a decisive 6-2 margin to Santos Laguna; Houston Dynamo suffered a respectable 3-0 aggregate loss to Tigres; and Atlanta stumbled to a similar 3-1 loss to Monterrey.
There are definitely some mitigating circumstances here, particular for some of those MLS teams and general to all of those MLS teams. Atlanta, of course, was in the middle of a coaching change and in their first stages of missing Miguel Almiron. And the most glaring difference is the scheduling between the leagues: MLS begins in early March while Liga MX begins in early January. Those two months of gaining form and getting into game shape are pretty crucial, and do give — in my opinion — the Mexican teams a keen advantage.
Still, though, the fact remains: If the Concacaf Champions League is supposed to be a measuring stick between Liga MX and the MLS — and maybe Mexican soccer versus U.S. soccer — then the verdict is pretty clear. The United States is behind, and not by a little bit.
I remember a service trip I took to Monterrey, Mexico, years ago when I was in high school. Actually one of the most vivid memories I have of that time is from that trip: a pickup soccer game played with a swarming mixture of some rich kids from Dallas and some local kids from Monterrey, played on the concrete courtyard of our compound under a torrential downpour. I was a relatively athletic kid at that point, and I'd played soccer through early high school, but watching these little kids — some of them had to be 5 or 6 years old — dribble and feint through a few inches of running water was one of the more incredible athletic things I've seen in my life.
That was Monterrey. It was hard to go anywhere without a ball skidding somewhere in your periphery.
The beautiful game is beautiful, and it doesn't care if you care or if you're good at it.
The optimist vs. the pessimist
The United States obviously has some very, very good players and some very, very good academies. Christian Pulisic gets me incredibly excited about our future. Throw in Timothy Weah, Josh Sargent, and Weston McKennie and you're really talking. Then there's the likes of Alex Mendez, Konrad de la Fuente, Chris Richards, and a bunch of other kids just starting to make impacts in the world's top academies. That's all really good news.
But the question of U.S. soccer development remains an easy binary.
The optimist ("the U.S. will one day be a soccer superpower") says to look at all these players and that's the evidence you need. Soccer is gaining popularity — look at Atlanta United's attendance numbers, or the MLS Cup attendance numbers, or Pulisic's transfer to Chelsea, or what's happening in Germany.
The pessimist ("the U.S. will never be a soccer superpower") says to look at the stalling — and that's generous — TV ratings of the MLS, the failure to qualify for the World Cup, the ineffectiveness in the Concacaf Champions League versus Liga MX teams, and a lot more.
Soccer is a widely played sport in the country, but it hasn't translated to the widespread skill needed to support and saturation needed to producer a country capable of fielding a top international side, or an international side fielded with top players.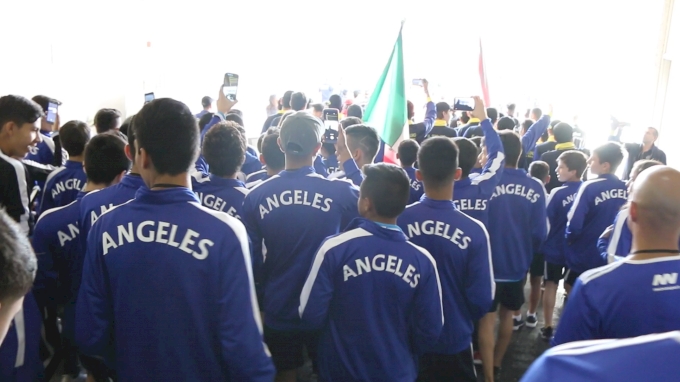 Easy answers are probably not the right answers
I spent the rest of my day at the Dallas Cup wandering the enormous crowds, observing teams from all over the world and all over the country. And that wandering, honestly, told me more about soccer in this country than I need to know — which is not to say that it gives me all the answers, or even many answers at all.
Is the U.S. becoming a better international team with better players? I think so, but I don't really know for certain. Is the U.S. on the right track? I'm not sure that's a "yes" or "no" question, but probably a situation with many degrees of variability, many wrong answers and many right answers, many paths toward whatever it is we U.S. soccer fans are looking for.
All I know is two things:
1. Those kids from Monterrey were absurdly good, and they were dropping English and Americans alike.
2. The number of people and the kinds of people and the ages of people at the Dallas Cup — that was all I needed to feel OK about not knowing the answers.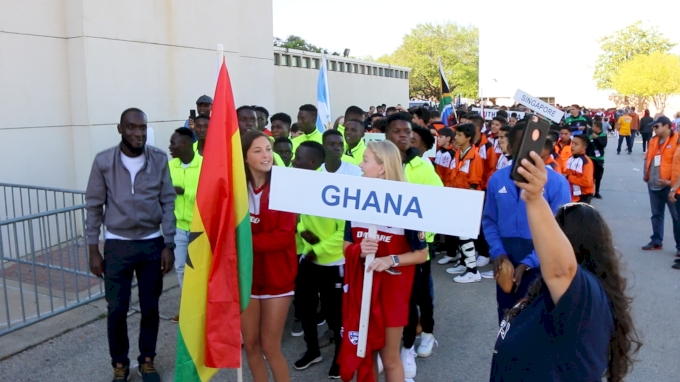 People from all over the globe are in the Lone Star State for the Dallas Cup.
This Dallas Cup thing, in my hometown, this has been around for 40 years — longer than me, in fact, by a good decade. There are people and fans here, parents and coaches, from different places who speak different languages. People care, a lot. People from this state and this country. And it's all happening right here, deep in the heart of Texas.