Champions League
10 Things In Italy: Juventus, Atalanta Rolling & The Relegation Battle
10 Things In Italy: Juventus, Atalanta Rolling & The Relegation Battle
This week in Italian football, Juventus and Atalanta kept winning, the relegation battle got interesting, and coaching changes were made at Fiorentina.
Apr 11, 2019
by Adam Digby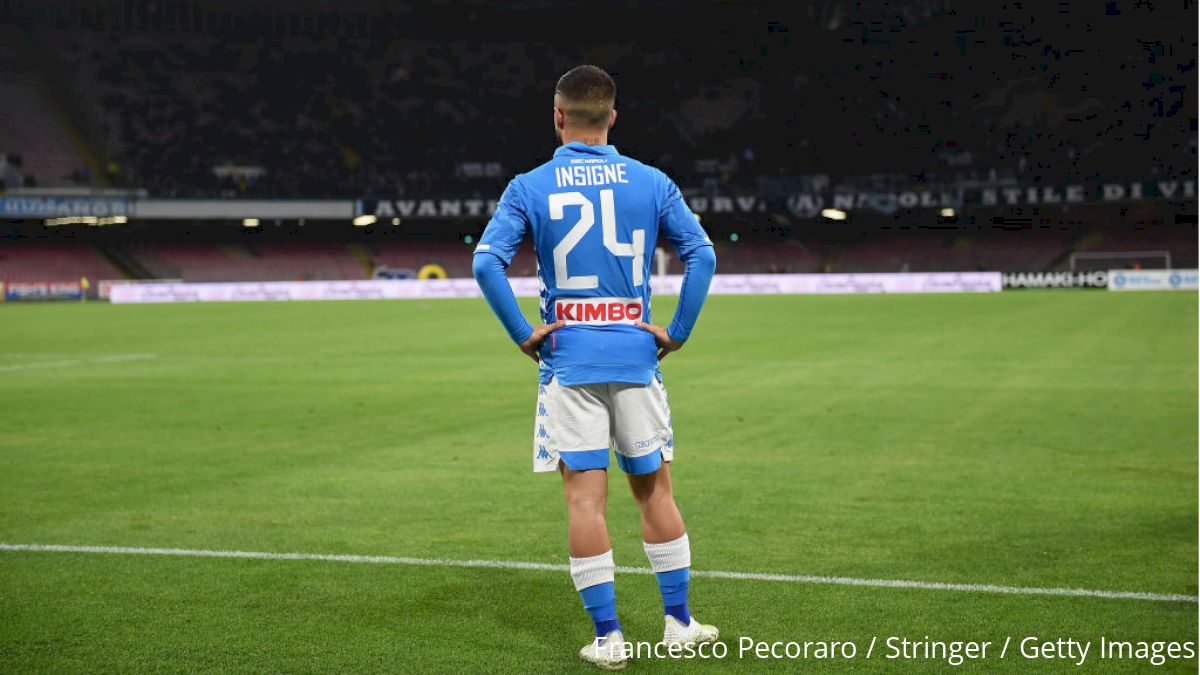 What did you miss in the last seven days of Serie A action? Let this week's edition of 10 Things get you up to speed with what's been going on in the world of Italian football.
1. Juventus Beat AC Milan… Again
Needing very few points to seal yet another Scudetto, Juventus took a huge step towards that goal last weekend, running out 2-1 winners in a difficult encounter with AC Milan in Turin. For large portions of the game, the Rossoneri, who were 1-0 ahead at halftime, looked the better side, but in the end the hosts possessed simply too much quality and notched their eighth consecutive win over Milan.
Just Moise Kean, snatching souls. pic.twitter.com/k8jZAgRCcV

— Adam Digby (@Adz77) April 6, 2019
Even with Cristiano Ronaldo, Martin Caceres, Andrea Barzagli, Douglas Costa, Juan Cuadrado, and Mattia Perin all sidelined due to injury, the Old Lady found a way to win with Moise Kean once again the hero. The 19-year-old striker has been a revelation over the past few months, and his impact was analyzed perfectly in this column from FloFC lead content writer Hunter Sharpless that is well worth reading.
2. Atalanta's Run Continues
Atalanta held Inter to a 0-0 draw on Sunday evening, a result which saw the Bergamo-based outfit move level on points with fourth-placed AC Milan. That saw the talk of Champions League qualification intensify, but while Gian Piero Gasperini attempted to downplay that lofty goal, he also admitted his team know how good they are.
"We are all up there now, we've got seven games left to play and I wouldn't rule Torino out, either," the Atalanta boss told Sky Italia. "I think Inter are already in the Champions League by now and needn't worry, but I think it'll take a few more weekends before we can start to believe. We're not trying to be modest or shying away from this, but we know there is a very tough road ahead. We'll see how we do, week by week."
3. Relegation Battle Gets Interesting
The results at the bottom of the table were arguably more important than those at the top this past weekend. Bologna beat rock-bottom Chievo to move out of the relegation zone, while Udinese's win over Empoli pushed the Tuscan side back into the bottom three despite yet another change of manager.
Largo ai Ciofani... #FiorentinaVsFrosinone pic.twitter.com/QxjdTplRMW

— VARN_BRIANZA (@VAZN_Lombardia) April 7, 2019
Perhaps the biggest surprise was Frosinone's victory over Fiorentina however, the Canarini lifting themselves closer to salvation. That is likely still going to be beyond Marco Baroni's men, but the win at the Stadio Artemio Franchi is certainly going to make the run-in a hugely entertaining one for neutrals to watch.
4. Stefano Pioli out as Vincenzo Montella Returns to Fiorentina
After winning just one of his last 11 games in charge—a run which includes that aforementioned clash with Frosinone—Stefano Pioli surprisingly resigned from his position as Fiorentina coach this week. The 53-year-old boss will always be a beloved figure among supporters of La Viola, his handling of the team following the tragic death of captain Davide Astori underlining what a classy human being he has always been.
I'll never forget the way that Stefano Pioli handled an unthinkable situation when Davide Astori passed away - with dignity, compassion and strength.

Grazie Mister, onore a te! ? pic.twitter.com/sWXT3Gjfjy

— Chloe Beresford (@ChloeJBeresford) April 9, 2019
However, as FloFC's own Chloe Beresford explains in this excellent column, in truth it was probably the right outcome for both the club and Pioli, particularly as Vincenzo Montella was immediately appointed as his successor.
5. Totti & Figo: Kings of Charity
Not content with being legends of the sport, Francesco Totti and Luis Figo have come together to arrange a charity match this summer. Billed as "La Notte dei Re a Roma" ("A Night for Kings in Rome"), the six-a-side game will be held at the Stadio del Tennis at Foro Italico, just outside the Stadio Olimpico.
A host of other world-famous names are expected for the showdown, which will take place on June 2 with all proceeds from the game going to the Pediatric Hospital Bambino Gesu. The hospital is a cause that Totti has long supported, as he explained in the official announcement of the event earlier this week.
?? Thanks @Totti , I'm ready for the challenge during La Notte dei Re ? ! Can't wait to see you and all the fans on the 2nd June at Foro Italico - Rome - to enjoy this magic night of sports and charity! ⚽ #lanottedeire ? #ifda pic.twitter.com/7F56FHkOxY

— Luís Figo (@LuisFigo) April 8, 2019
"It will be an exciting night," he said. "It promises to be a new and unique format that should enable both those playing and watching to have fun. Along with myself and Luis, one of the greatest players I have ever come up against, there will be a lot of other great players, and great friends involved, some of whom will be announced in the coming weeks.
"I hope that it will be a sold-out night, because this game is in support of a great cause, the Bambino Gesu hospital. Because of this I strongly wanted to be involved. The idea is that this event will take place in future years, too, going up against other greats of world football."
6. "Fake News" Fight at AS Roma
While Totti's charity work deserves attention, his club owner was the focus of more media attention this week, James Pallotta responding to a claim from the Corriere dello Sport that he was in talks with potential investors from Qatar.
Siri, show me fake news pic.twitter.com/XgjENchVf7

— Jim Pallotta (@jimpallotta13) April 9, 2019
The newspaper insisted that the Roma president was discussing a takeover with the same investment company who own Paris Saint-Germain, only for Mister Pallotta to fire off the tweet above.
7. And Lazio are Blaming Roma, Too!
Not to be outdone by their crosstown rivals, Lazio decided to write their own headlines, incredibly blaming Roma for some refereeing decisions that had gone against them! After hearing complaints that the penalty they earned against Sassuolo last weekend was somewhat dubious, the Biancoceleste decided to turn the tables completely in a statement from Arturo Diaconale.
"We must accept that there's a certain attitude on the part of the bigger publications, the northern-based ones, who have every interest in putting Lazio in a bad light to favor other teams," the spokesman told Lazio Style Channel. "The press is saying and writing things that aren't true, like Lazio were favored yesterday.
"VAR has penalized us in a decisive manner. We've witnessed some bizarre situations this season. Just think of the penalty that went against us during the SPAL game: a penalty that will go into the history books of Serie A. Even the defender admitted he had not been fouled, yet the intervention was nonetheless punished."
Things only got worse from there. "This media attitude creates a kind of psychosis, which threatens to distort the campaign," Diaconale continued. "The media must be independent and autonomous, not partisan.
"Yesterday's penalty absolutely had to be given, not because of the referee's subjectivity, but rather because the rules say so. Unfortunately we have a press that is also influenced by the other team in the capital!"
That really is quite the claim.
8. Napoli & Genoa No Longer Friends
Friendships between fans of different clubs in Italy are known as "twinings," delicate understandings that have been cultivated over years of shared experiences. It does not take much to destroy them, and this past weekend saw one long-standing relationship blown apart by a single ill-advised move.
Genoa ultras held up banners in support of "deceased enemies" to show solidarity for Daniele Belardinelli, the fan killed by a car during an Inter hooligan ambush on visiting Napoli supporters.
#NapoliGenoa, the oldest Gemellaggio/friendship existing in Calcio. ?❤️ (@GenoaCFC) pic.twitter.com/rmspciAfam

— Everything Napoli (@NapoliAndNaples) April 6, 2019
That resulted in a long statement from Napoli's hardcore supporters, ending an association with the Rossoblu that began back in 1982. "We confirm with this statement the desire to end the rapport of friendship that has seen us tied to the people of Genoa for circa 40 years," an announcement from the Curva A and B read. "You cannot wipe out 40 years in one go, but aware of recent reciprocal errors, the latest showing banners for deceased enemies who had been attempting a vile [and badly-executed] ambush on their own friends.
"We have to deal with the fact that personal rapports will no longer be extended to respective groups and are confused as to how we can experience the passion that is no longer unequivocal and cohesive as it was in the past, when we were linked by values and mutual enemies.
"We won't forget the road we walked together, nor cancel out the moments spent together, nor do we expect personal relationships to be interrupted after building over time, but we wish to block any further work together, seeing as the circumstances for mutually-recognized brotherhood between the ultras of these teams are no longer suitable."
9. Antonio Candreva Buys Lunch
A shocking story was made public across Italy this week after a girl from Minerbe was reduced to tears at school after being forced to eat tuna and crackers because her parents could not afford to pay for meals.
As her classmates in the small town near Verona tucked into pizza, the child—whose family emigrated to Italy only recently—was left hungry, with reports that this is far from an isolated incident.
That prompted Inter winger Antonio Candreva, who saw the story on the news, to intervene. His agent Stefano Marchesi told CNN that the 33-year-old, who has two children of his own, was "moved by his fatherly instinct."
"It wasn't supposed to become of public domain," Marchesi continued, refusing to disclose the amount Candreva had donated while adding that the money will be enough to help "all those in difficulty at the school."
10. Lorenzo Insigne Hires Mino Raiola…
After the announcement that he has hired Mino Raiola as his agent, Lorenzo Insigne was unsurprisingly linked with a move away from Napoli. The star then appeared to make things worse during an interview with the Corriere dello Sport, telling the newspaper that people "are free to think that" he was angling to leave his hometown club.
CdS: Real Madrid could consider Napoli's 27-year old Insigne if Chelsea refuse to let Hazard leave in the last year of his contract. Lorenzo has only contemplated moving if 'he receives an offer that he cannot refuse'.

Remember this goal? pic.twitter.com/3b3GdVruXy

— M•A•J (@Ultra_Suristic) April 8, 2019
"I never said that I would leave in June," Insigne clarified when he spoke to Sky Italia a few days later. "I expressed my thoughts, but my words were twisted in the reporting… I was quite upset after seeing how the interview and my words were depicted. I have a long contract, there's no rush and there is no release clause. I'm happy at Napoli and hope I can continue to help the team."
---
Adam Digby is an Italian football writer for FourFourTwo, The Independent, and elsewhere. Author of "Juventus: A History In Black & White." Follow Adam on Twitter.