Serie A
10 Things In Italy: Spalletti's Madness, Kean's Courage, & Papu Gomez Dance
10 Things In Italy: Spalletti's Madness, Kean's Courage, & Papu Gomez Dance
After two weeks off for the international break, 10 Things gets you up to speed with what's been going on in the world of Italian football.
Apr 5, 2019
by Adam Digby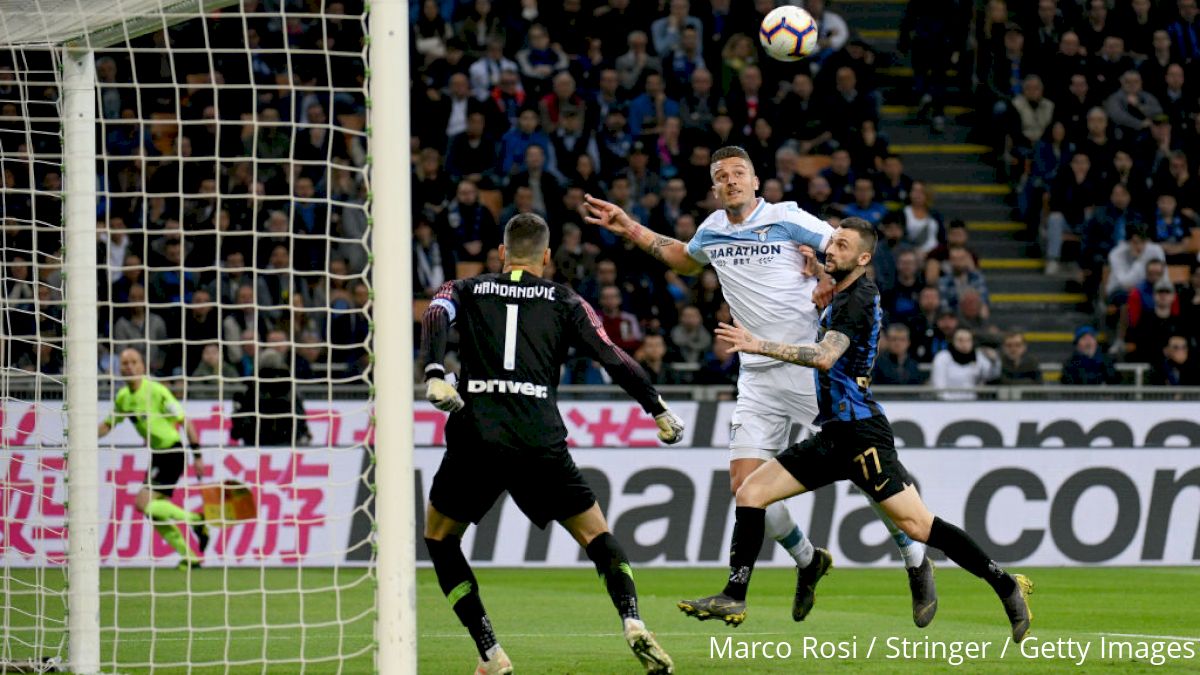 After two weeks off for the international break, FloFC's 10 Things column returns to get you up to speed with what's been going on in the world of Italian football.
1. Moise Kean Answers Racists In Cagliari
At just 19 years old, Moise Kean has displayed an incredible amount of talent this season, scoring some superb goals when he has been called upon to stand in for some of Juve's big-name stars. It appeared that Tuesday night was going to be another of those occasions as the Bianconeri arrived for their clash with Cagliari nursing a lengthy list of injured players.
With Mario Mandzukic and Cristiano Ronaldo sidelined, Kean was given a place in the starting XI, but unfortunately he was also on the receiving end of some disgraceful racist abuse from the home crowd.
The fallout from that incident was discussed in this previous column, but perhaps the biggest takeaway was that it didn't affect the player himself, Kean shrugging off the monkey chants and scoring a crucial goal.
2. The Madness Of Luciano Spalletti
Regular readers of this column will by now be aware that Inter boss Luciano Spalletti has been behaving erratically all season, but this past week saw his bizarre nature move on to a whole new level.
Captain Mauro Icardi had finally made peace with the club and his fellow players, only for the coach to decide that it was not good enough, telling reporters that the Argentinian was "not yet able to help his teammates" at a press conference ahead of Sunday's meeting with Lazio.
"We have fixed everything" Luciano Spalletti told @DAZN_IT. Sure doesn't look like it to me... pic.twitter.com/azDGEa3VmV

— Adam Digby (@Adz77) April 4, 2019
Inter inevitably lost to Sergej Milinkovic-Savic's lone strike, with Icardi suddenly then called up for Wednesday's trip to Genoa. He scored and the Nerazzurri won 4-0, a result which prompted Spalletti to declare "we have fixed everything!" in a post-match interview with DAZN.
Clearly they have not, and it is almost inconceivable that the coach and the striker will both be at the club next season, but one thing remains certain, and that is that Spalletti will continue to talk in this extremely odd manner. Whether you believe what he has to say is up to you!
3. Sergej Milinković-Savić Back To His Best
While Inter's issues remain unresolved, the match with the Nerazzurri did give Sergej Milinković-Savić an opportunity to showcase his excellent recent form. The powerful midfielder struggled in the early part of this season, but has certainly returned to his previous high standards as he proved with his match-winning performance on Sunday.
Sergej Milinković-Savić #InterLazio: 33/44 passes (77.3%), 3/3 aerial duels, 1 tackle, 3 clearances, 1 block, 1 match-winning goal! (via @StatsZone) pic.twitter.com/ohwMydULWh

— Adam Digby (@Adz77) April 4, 2019
In a superb display, the 24-year-old was seemingly everywhere, popping up in both boxes, linking the play intelligently and was undisputedly the best player on the pitch. Expect another summer of transfer chatter surrounding the future of Milinković-Savić, but also know that he deserves the hype.
4. Florence Celebrates Gabriel Batistuta Again
Say what you will about Fiorentina, but they know how to treat a legend. Many supporters tell their club's stars that they will never be forgotten, yet how many have watched as their city threw a 50th birthday party for a player who left 18 years ago?
That is what happened for Gabriel Batistuta this past week, thousands of Fiorentina fans packing Piazza della Signoria to pay homage to their hero. If you have the time, why not read more on the celebrations in this previous column from Chloe Beresford, then lose yourself on YouTube among endless compilations of goals from the great man, because those never get old.
5. Mattia Destro's Crazy Injury
Perhaps Bologna striker Mattia Destro is one man who should give Batistuta a call. The Argentinian star scored more than 200 times for Fiorentina, celebrating each of them with great gusto.
What he did not do is hurt himself while enjoying the moment which, unbelievably, is what happened to Destro last weekend. Coming off the bench in the 92nd minute against Sassuolo, he scored with his only touch, but hurt himself as he enjoyed the goal that helped to ease his side's relegation woes.
"He's unlucky and it was a pretty comical situation," Sinisa Mihajlovic told reporters at a press conference a few days later, the Bologna coach laughing as he was forced to admit Destro would miss the next match with the injury.
6. Igor Tudor Back With A Bang
The Italian tradition of sacking a coach only to reappoint him later that season rarely works out, something Genoa can certainly attest to after disastrous spells under Ivan Juric over the last two years.
However, Udinese supporters might well disagree after Igor Tudor took charge for a second time late last month. The former Juventus defender saved the Zebrette from relegation last term and he seems to have already done the same this year, earning a win over Genoa and a draw with AC Milan to move clear of the drop zone.
7. Papu Dances Past Parma
To anyone with merely a passing interest, Atalanta's win over Parma last weekend was simply routine, a club in contention for a European berth simply batting away the challenge of a newly promoted opponent.
However, anyone who took the time to watch the game unfold at the beautiful Stadio Ennio Tardini was rewarded with a sensational display from Atalanta skipper Papu Gomez. He might not have scored in the 3-1 victory, but the 31-year-old did pretty much everything else over 90 action-packed minutes.
According to WhoScored.com figures, Gomez connected with 59 of his 68 pass attempts, created four clear scoring chances for teammates which resulted in two assists, completed three successful take-ons, and was fouled no fewer than five times.
Papu Gomez was at his very best as Atalanta came from behind to beat Parma and keep their Champions League dream alive.@ConJClancy was at the Tardini for #FIFattheGames.

Report ✍ https://t.co/yQHTUpJZ3s#ParmaAtalanta #SerieA pic.twitter.com/POPcshOhto

— ForzaItalianFootball (@SerieAFFC) March 31, 2019
It was a performance so good that regular Atalanta-watcher and Italian football journalist Conor Clancy was rendered almost speechless by what he had witnessed, as the above video proves.
8. Robin Olsen Deservedly Dropped
After an awful season, Claudio Ranieri finally dropped the axe on Robin Olsen, the former Leicester City boss having seen one error too many from the Sweden national team goalkeeper.
Signed to replace Alisson Becker, Olsen has never looked convincing and made yet more ridiculous mistakes as Roma were swept aside by Napoli last week. After that game, with Olsen's record standing at 58 goals in 35 competitive games, it really was no surprise to see Ranieri give the nod to Antonio Mirante for the midweek encounter with Fiorentina.
9. Player Stages Fake Kidnapping
A 55-year-old player in the Sicilian amateur leagues decided to retire in style this week, staging a fake kidnapping that included a helicopter landing on the pitch and masked man escorting him away.
He had asked permission for the stunt—shown in the above video—from the local mayor, but the footballing authorities certainly did not see the funny side, instead insisting that Ignazio Barbagallo would serve a ban until the end of the current season.
10. Take A Minute To Remember
10 Things ends on a somber note after it was announced that every match in Serie A and B will observe a minute's silence this weekend, the sport marking the anniversary of the earthquakes that devastated L'Aquila back in 2009.
The natural disaster saw 309 people killed and thousands lose family members, homes, and businesses. Many of those structures have still never been fully rebuilt, and many players and clubs rallied to send aid at the time, making an invaluable contribution to people whose lives were left in ruins.
---
Adam Digby is an Italian football writer for FourFourTwo, The Independent, and elsewhere. Author of "Juventus: A History In Black & White." Follow Adam on Twitter.