Serie A
After Napoli Loss, Roma & Claudio Ranieri Are Looking For Answers
After Napoli Loss, Roma & Claudio Ranieri Are Looking For Answers
Things pretty much could not be going worse for Claudio Ranieri and Roma at the moment.
Apr 2, 2019
by Wesley Davidson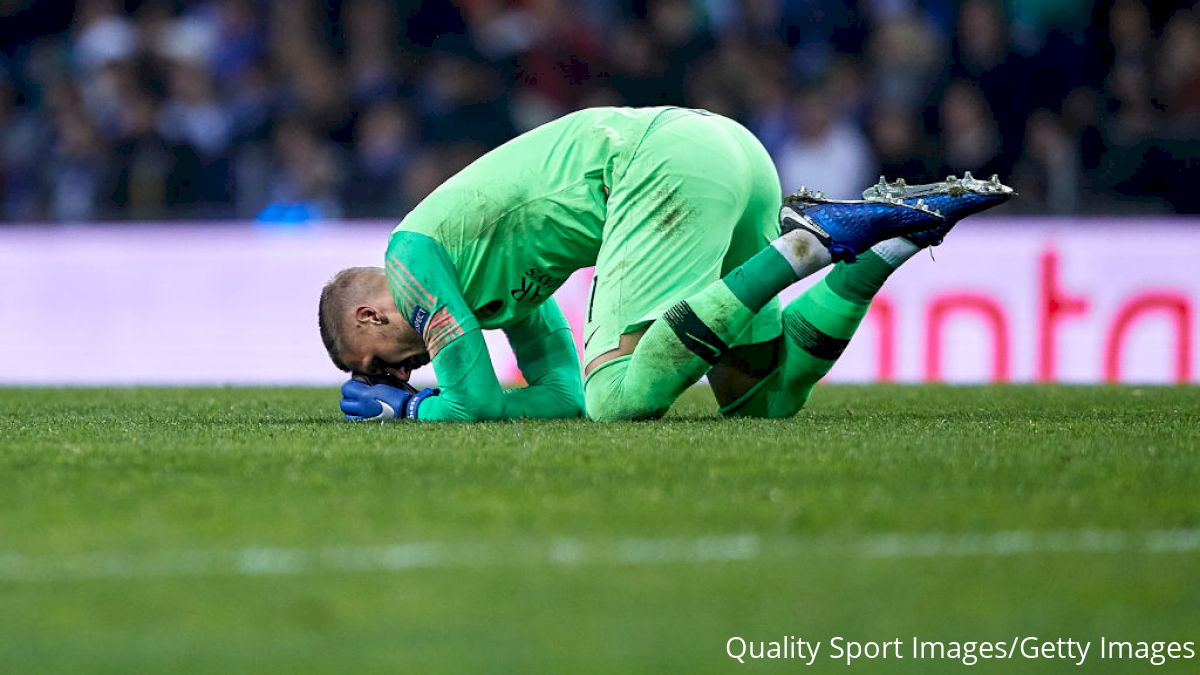 Roma misery continues, as identity and tactical questions remain unanswered
Despite the seemingly endless turmoil this season — shock defeats, departures of both coach and sporting director, and more stadium drama — Roma have still had plenty to play for in 2019 with a Champions League birth on the line. However, the latest setback has fans ready to put this campaign to bed and hit the reset button.
The Giallorossi hosted Napoli on Sunday in Italy's Derby Del Sole and came out battered and bruised in a 4-1 defeat; they conceded the most goals at the Stadio Olimpico in league play since 2013.
#ASRoma concede 4 goals in a home league match for the 1st time since 2013 (Roma-Cagliari 2-4, last match of Zeman) and since 2014 in general (Roma-Bayern 1-7 in #UCL) pic.twitter.com/hJVP3JagwF

— AS Roma Data (@ASRomaData) March 31, 2019
From the outset, the home side's body language painted a bleak picture and they failed to produce any quality going forward, yet somehow found themselves level at the intermission due to a late Diego Perotti penalty. Any hopes of a revival in the following 45 minutes went up in smoke, though, as the Partenopei flexed their muscles and dominated every facet of the game en route to a three-goal half.
Roma's misery was slightly lessened as 1-0 losses by both Milan clubs breathed life into the pack chasing both Champions League and Europa League spots. As it stands, just eight points separate places third through ninth, so any additional slipups could possibly put the capital club at risk of not qualifying for European competition at all.
Club president James Pallotta is certainly not one to mince words, and he let out his frustrations after Sunday's humiliating loss, the second in a row in Seria A play.
"Everyone knows what's gone wrong this season and that's why we had to make changes," he said. "But the time for excuses is over. The performance against SPAL wasn't acceptable and today was even worse. These players have to stand up and show they have balls. No more alibis for anyone."
Rome native and both former Giallorossi player and manager Claudio Ranieri was brought back to the club in the hopes of injecting life into a squad that has looked depleted and out of ideas for months. So far, however, it has been much of the same and the latest defeats to SPAL and Napoli have done nothing to convince the fan base that their side can finish the season on a positive note.
While there's plenty of blame to go around for Roma's free fall this season, inconsistency in team selection and tactics might be the most taxing of all on the players. Di Francesco demonstrated more flexibility this year by moving away from his preferred 4-3-3 in favor of a 4-2-3-1 at times and surprised everyone by fielding a three-man defense in the Champions League defeat to Porto. Nevertheless, it's one thing to change a system from time to time but another altogether to put out a different look from week to week as Di Francesco did in more than 20 league fixtures.
Sunday's lineup once again featured a variation as Ranieri switched from the 4-2-3-1 to a 4-3-3. The midfield trio of Steven Nzonzi, Daniele De Rossi, and Bryan Cristante was simply overrun as Napoli dictated play and owned over 60 percent of possession, and more defensive mishaps from the back line and Robin Olsen equated to a lopsided scoreline on the day.
As if Ranieri had enough on his plate regarding outfield players, Olsen's struggles in goal have cast more uncertainty moving forward. The manager spoke to media today ahead of a midweek date with Fiorentina and admitted he is keeping an eye on both goalkeepers.
Sure, Ranieri could use months to get a full grasp on his side and utilize what he feels is the best formation and personnel at his disposal, but the need for consistency has to be met sooner rather than later. After yet another tactical change in Sunday's match, whether or not he can right the ship will largely depend on the task of committing to a recipe to ensure the dressing room gains a sense of what to expect on a weekly basis.
---
An avid Roma fan, Wesley Davidson works in youth soccer in Austin, TX, and contributes to FloFC. You can find him on Twitter.