2019 New York City FC vs DC United
Bill Hamid, Full Of Swagger, Proving His Standing In MLS Keeper Hierarchy
Bill Hamid, Full Of Swagger, Proving His Standing In MLS Keeper Hierarchy
Since his return to D.C. United, Bill Hamid's been one of the best keepers in MLS. And he has the swagger to prove it.
Mar 7, 2019
by Steven Streff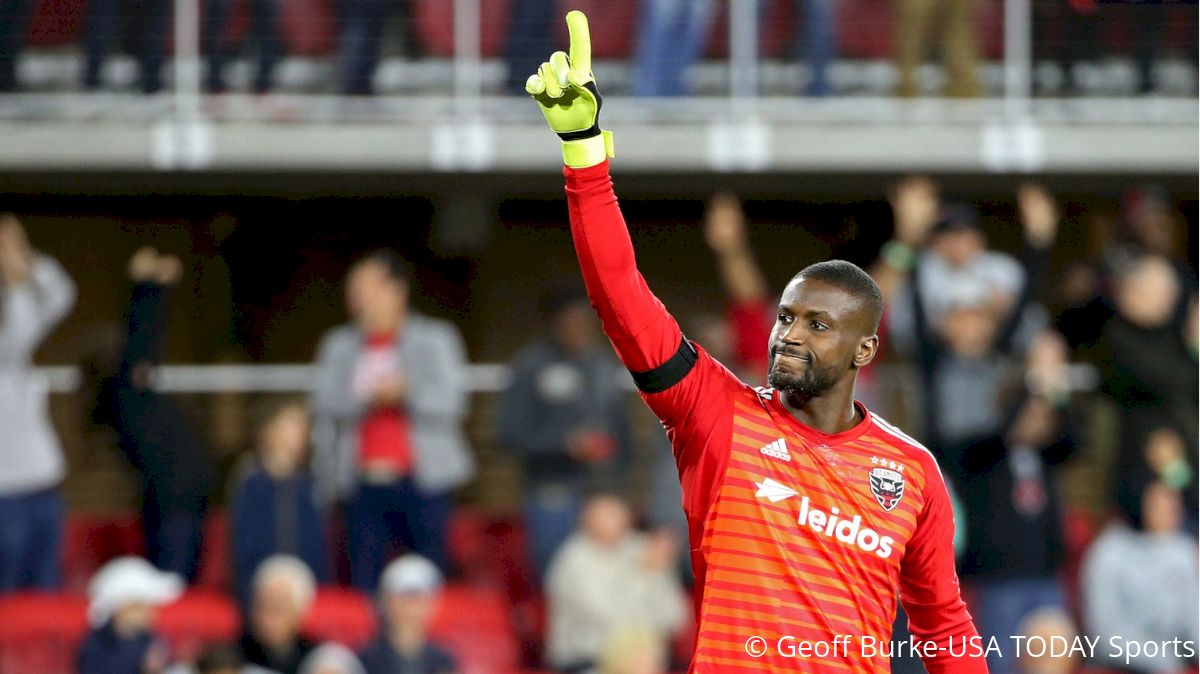 Last summer, D.C. United were in need of a keeper to help them out in goal. Before August, the team had kept just one clean sheet: a 1-0 win over the Columbus Crew in April. David Ousted and Steve Clark had plenty of MLS experience between the two of them, but neither seemed to find their footing with the Black-and-Red, as United's goals against record kept them from earning many points before the arrival of Wayne Rooney.
Then a familiar face was brought back on loan to the club. Ever since, United has been excellent defensively, as Bill Hamid has brought back his swagger between the pipes. In 14 games after his return last year, Hamid kept five clean sheets, and he gave up just eight goals in the team's final 10 games, none of which ended with United losing.
Hamid wasn't part of the Gregg Berhalter's January camp for the U.S. men's national team, but the first-ever homegrown signing for the Black-and-Red picked up where he left off last fall in the preseason. In 45 minutes against the Philadelphia Union, Hamid made several big saves, and followed that up with another great performance against the Montreal Impact. United lost that preseason finale 3-0, but Hamid was once again in fine form, especially with two saves in quick succession in the second half.
In the season opener against Atlanta United, Hamid wasn't tested as much, as D.C. limited the Five Stripes in every aspect of the game. Hamid, who has six caps with the U.S. national team, made two saves, as Atlanta completed just one pass from the box in 90 minutes. Returning three of the starters from the end of last year, Hamid's understanding with the backline helped negate Josef Martinez all game, who last year set the MLS regular season record with 31 goals.
Before the game, Hamid made headlines when MLSsoccer released a video from January in which Hamid said he was better than his opposite that game, Brad Guzan. It wasn't a malicious comment, but it showed off Hamid's supreme belief in himself — that he is one of the best keepers in the MLS.
And he's right, of course.
That swagger is what makes Hamid one of the best keepers in the league, to go along with a sometimes other-worldly shot-stopping ability. Hamid also showed his skills in directing and distributing out of the back, a point of emphasis this year as D.C. will attempt to possess more of the ball against opponents.
His head coach, Ben Olsen, this week said that Hamid's comments about Guzan are just part of what makes Bill Bill.
"I don't want to curb Bill's personality. Bill's Bill," Olsen told reporters on Tuesday. "I've known him a long time, and he's got a great personality. We will always be behind him. He believes in himself."
Up next for Hamid and United is a trip to Yankee Stadium against New York City FC. At the opposite end, Sean Johnson, who was called into the January camp, will protect City's goal. Just another chance for Hamid to prove his doubters wrong, and show that he belongs back with the U.S. national team.