MLS
Vancouver And Dos Santos Embark On A Complete Rebuild
Vancouver And Dos Santos Embark On A Complete Rebuild
Vancouver, with its new head coach Marc Dos Santos, are in the midst of a total rebuild. How will it pan out?
Feb 14, 2019
by Harrison Hamm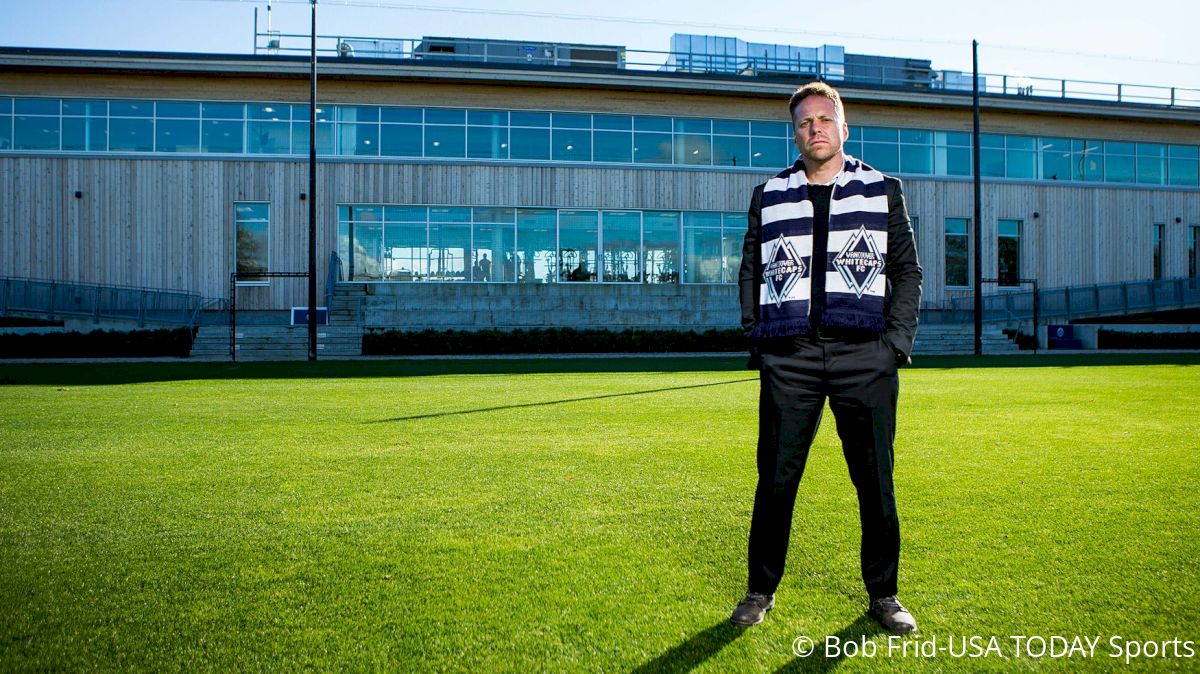 It has been a mass exodus in Vancouver. The Whitecaps, coming off an eighth-place finish and the firing of coach Carl Robinson, have already jettisoned 21 players this winter.
The sheer volume of their tear-down moves is staggering: They declined the options of eight players, let four out-of-contract or loan players walk, traded four to other MLS teams, mutually agreed to part ways with two, loaned Anthony Blondell to Chile and transferred a certain teenage prodigy to Bayern Munich. New manager Marc Dos Santos walked into British Columbia, saw a mess of chemistry issues and regressive soccer and decided to nuke everything.
These types of one-year rebuilds, in which teams completely revamp the core of their roster in a short period of time, are common in MLS because allocation money unlocks a huge talent market. A rebuild to this extent, however, is uncommon and nearly unprecedented. Vancouver, very quietly, have ripped it all apart and started again as though they were an expansion team.
Combined, the Whitecaps lose 25,314 minutes of game time from last season. Only Jakob Nerwinski, Felipe, Yordy Reyna and Russell Teibert return to prominent roles.
Leading goalscorer Kei Kamara was selected in the expansion draft and subsequently traded to Colorado—his contract was up and he likely wouldn't have been retained. Kendall Waston, the rock in central defense, was traded to Cincinnati for $750,000 and an international roster spot. An entire glut of mediocre defensive and midfield depth—Sean Franklin, Marcel de Jong, Aaron Maund, Brek Shea, Aly Ghazal, Jose Aja—is gone. Mercurial attackers Erik Hurtado, Cristian Techera and Nicolas Mezquida are out of contract or en route elsewhere in MLS.
The transfer of Alphonso Davies, for a large sum of money to Bayern, is the important backdrop to all of this. Vancouver received valuable funds with which it can build academy infrastructure and sign players. Even as they blow everything up and Dos Santos finds his own guys, the Caps have to capitalize on the Davies money, or the biggest success story in franchise history will go to waste.
Dos Santos should have two primary goals for this season: modernize Vancouver's style after years of Robinson's possession-less, defensive-oriented tactics and erase locker room toxicity, which came completely out into the open in the team's bizarre end-of-season press conferences.
Dos Santos has expressed a willingness to accomplish the first objective.
"We want this team to be very dynamic, very fast, aggressive, higher on the field, have the courage—especially when we're playing at home—to try to dictate the game," he told The Star. Emphasis is mine.
This adaptation is crucial. It's hard to win by being one-dimensional, particularly when that one dimension is hunkering down and trying to scrape low-percentage goals on the counter.
Robinson's style assured that his days always felt numbered in Vancouver, even after the Whitecaps annihilated San Jose in the knockout round of last year's playoffs. Simply put, fans want more stuff to happen. The goal can't be 0-0 road draws and 1-0 home wins.
The Welsh manager never was able to produce any more than that. The next game after that joyful 5-0 demolition of the Quakes a year ago was a 0-0 first-leg draw against the Sounders, one of the dullest soccer games I've ever had the displeasure of watching. It featured one shot on target for the entire match.
It's about time the Whitecaps grew into the 21st century, or at least out of the mindset of a mid-table English team.
Vancouver's front office maneuvering was always inconsistent and rarely aggressive. They struck out on most of their defensive signings outside of Waston. After David Ousted left, they couldn't find a competent goalkeeper. The midfield was a rotating cast of mediocre defensive mids who couldn't pass. They had an identity, but they couldn't quite execute it.
Thus why Dos Santos has such an intriguing task. He eschewed basically everything the previous manager did and brought in new players who should, presumably, fit a more modern approach. These players will simultaneously serve to get rid of the apparent in-fighting that occured last season, which sabotaged Robinson's final campaign.
Deciding which of the new players are good and which are bad is no easy task. It's famously hard to predict how new foreign acquisitions will fare in MLS.
But new midfielder Hwang In-beom, signed as a young Designated Player, looks particularly promising. Hwang led South Korea to a gold medal in the 2018 Asian Games, granting him an early reprieve from compulsory military service, and he looks like a clever player in YouTube highlights. Vancouver also signed 20-year-old forward Joaquin Ardaiz, a Uruguay U-20 international, on a DP contract. Two big investments on young attackers.
Lucas Venuto, a 24-year-old with significant experience in the Austrian Bundesliga, is a "fast and dynamic winger," as Dos Santos claimed in the press release. Lass Bangoura arrives on loan from Rayo Vallecano, having had experience in Ligue 1 and La Liga from previous loan spells. Erik Godoy, Jasser Khmiri, Andy Rose and Derek Cornelius will be tasked with curing defensive woes, now with a disgruntled Waston off to Cincinnati.
It's difficult to know how these new players will perform. Whitecaps fans should hope that MLS pickups Scott Sutter and PC are for depth purposes, not starting purposes.
Dos Santos has his work cut out for him, attempting to coax familiarity out of a group players that mostly have not played together before, or at least not in a system like Dos Santos'. It will be an interesting case study for MLS teardowns: Can it work immediately after a single offseason of wholesale change? Last year saw Orlando City gather a new-look core and flame out in prominent fashion, unable to put the pieces together. Vancouver have an opportunity to forgo the waiting that usually comes with rebuilding.
MLS gives them such a platform, with more than half of teams qualifying for the postseason and parity across the board—although that parity is declining. The Whitecaps remade themselves in just a couple of months. Now they hope their franchise direction similarly shifts.
---
Harrison Hamm is a sportswriter who covers American soccer and MLS for FloFC. He also covers sports for FanSided and The Comeback, and has freelanced for the Washington Post.