South Atlantic Conference Women's Soccer
SAC Women's Weekly Awards - Nov. 7, 2023
SAC Women's Weekly Awards - Nov. 7, 2023
The South Atlantic Conference announced its Women's Soccer Players of the Week for games played in during the tenth week of the 2023 season.
Nov 7, 2023
by Nicole Beckelman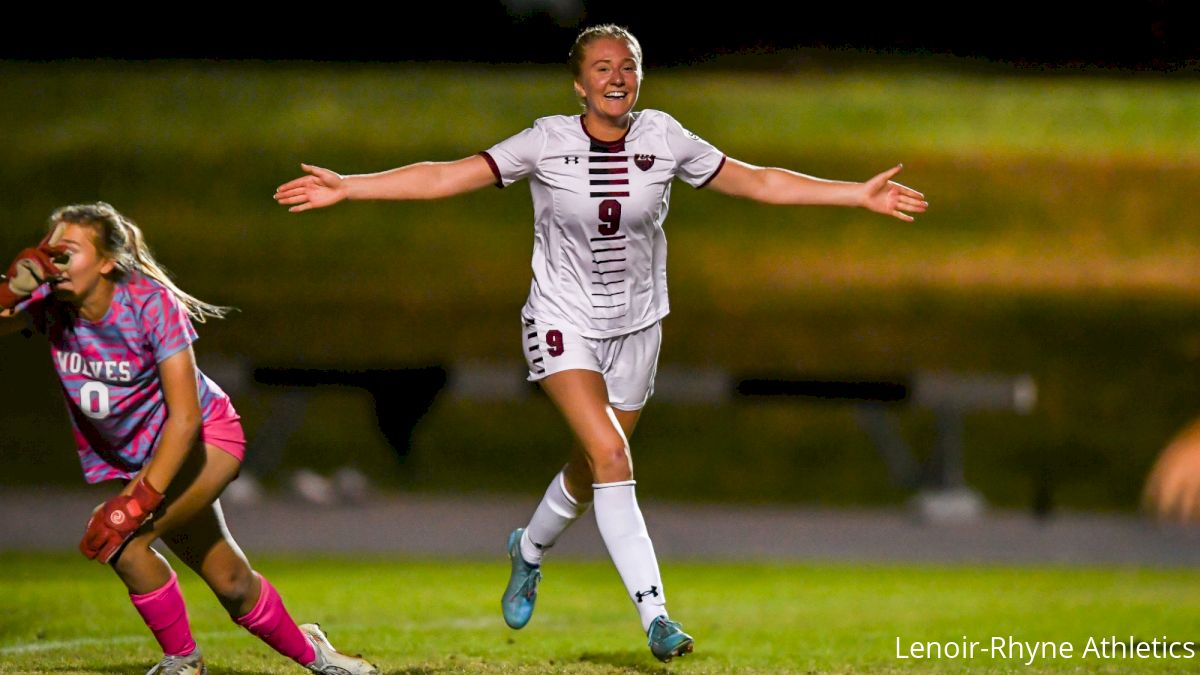 Lenoir-Rhyne's Elin Hansson was named the Offensive Player of the Week while Wingate's Sascha Larsen was named the Defensive Player of the Week.
Hansson, a sophomore from Halmstad, Sweden, scored two goals in the first 5:09 to lead Lenoir-Rhyne past No. 4 Catawba and clinch the regular season championship. Hansson scored the first goal of the game in the third minute and added a second just 2:12 later.
Larsen, a junior from Soendersoe, Denmark, anchored a Wingate defense that notched their seventh straight SAC shutout to wrap up the regular season. She also netted the game-winning goal in the 2-0 victory.
2023 SAC Women's Soccer Players of the Week
Offensive
Sept. 7 – Sydney Jimmo, Catawba
Sept. 12 – Helen Summerell, Catawba
Sept. 19 – Lilly Borgman, Coker
Sept. 26 – Sydney Jimmo, Catawba
Oct. 3 – Bree Ehmer, Catawba
Oct. 10 – Elin Hansson, Lenoir-Rhyne
Oct. 17 – Helen Summerell, Catawba
Oct. 24 – Caroline Peters, Wingate
Oct. 31 – Sophia Husted, Wingate
Nov. 7 – Elin Hansson, Lenoir-Rhyne
Defensive
Sept. 7 – Kelly Havens, Catawba
Sept. 12 – Ria Acton, Lenoir-Rhyne
Sept. 19 – Katrine Thisgaard, Wingate
Sept. 26 – Bente Latenstein, Lincoln Memorial
Oct. 3 – Ria Acton, Lenoir-Rhyne
Oct. 10 – Manu Baptista Felipe, Wingate
Oct. 17 – Bente Latenstein, Lincoln Memorial
Oct. 24 – Sascha Larsen, Wingate
Oct. 31 – Nicole Cristy, Wingate
Nov. 7 – Sascha Larsen, Wingate