BIG EAST Women's Soccer
Four Teams Earn The Final BIG EAST Women's Soccer Weekly Honors
Four Teams Earn The Final BIG EAST Women's Soccer Weekly Honors
See which schools won this week's weekly awards.
Oct 30, 2023
by Nicole Beckelman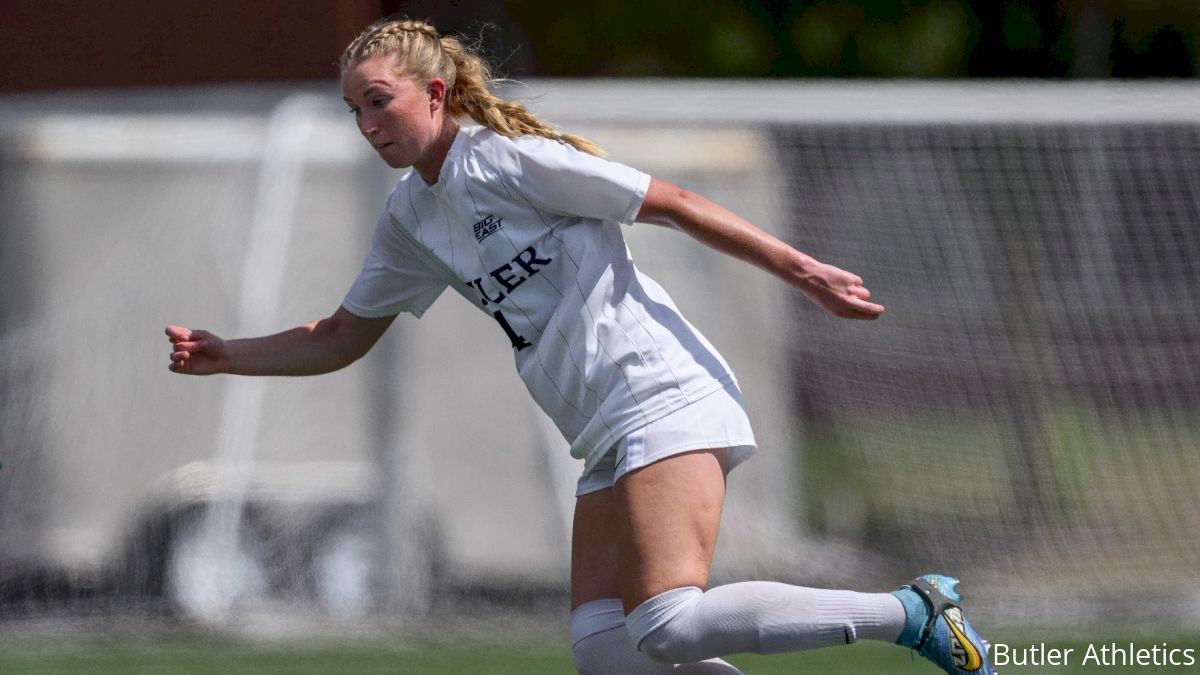 BIG EAST Offensive Player of the Week
Abigail Isger, Butler, R-Sr., M
In a must-win game for Butler Isger showed up big time, sparking the offensive front in a 3-1 victory over Creighton on Thursday. With the Bulldogs coming into Thursday's game on the outside looking in of the BIG EAST Championship, the redshirt-senior had a dominant game, scoring two goals on four shots. Isger's goals were her third and fourth of the season, giving her 21 total for her career. With her efforts Butler leaped into the No. 6 seed in the BIG EAST Championship for their tenth appearance in program history.
BIG EAST Defensive Player of the Week
Lucy Cappadona, UConn, Sr., D
Cappadona earns Defensive Player of the Week honors for the third time this season following another impressive performance on the backline. The senior defender was integral in UConn's 2-0 shutout victory over Seton Hall on Thursday, playing the full 90 minutes in the win. She aided in allowing just five total shots and two shots on goal in the contest, stymying the opponent attack. The Huskies were also able to hold a 6-1 advantage in corners, further dominating the game. With the win UConn gained the No. 3 seed in the BIG EAST Championship, and Cappadona's efforts have played a big part in the team's success on the season.
BIG EAST Goalkeeper of the Week
Maria O'Sullivan, St. John's, Gr., GK
O'Sullivan played a key role in a crucial victory for St. John's on Thursday, helping to lock up the No. 5 seed in the BIG EAST Championship. With many seeding scenarios on the line, the graduate keeper posted a three-save shutout en route to a 1-0 victory for the Red Storm to cap off the regular season. It was the second consecutive shutout and seventh of the season for O'Sullivan, who has been a consistent presence behind the net all year.
BIG EAST Freshman of the Week
Kennedy Clark, Xavier, Fr., M
Clark earns Freshman of the Week honors after a dominant individual performance to end the regular season. With a share of the BIG EAST Regular Season Title and the No. 1 seed in the BIG EAST Championship on the line, the freshman midfielder tallied a goal and an assist in a commanding 3-0 victory over Marquette on Thursday. Her three points came on four total shots, raising her season points total to 12.