BIG EAST Women's Soccer
BIG EAST Women's Soccer Weekly Awards - Oct.23, 2023
BIG EAST Women's Soccer Weekly Awards - Oct.23, 2023
UConn, Xavier and Butler share this week's BIG EAST Women's weekly honors.
Oct 26, 2023
by Nicole Beckelman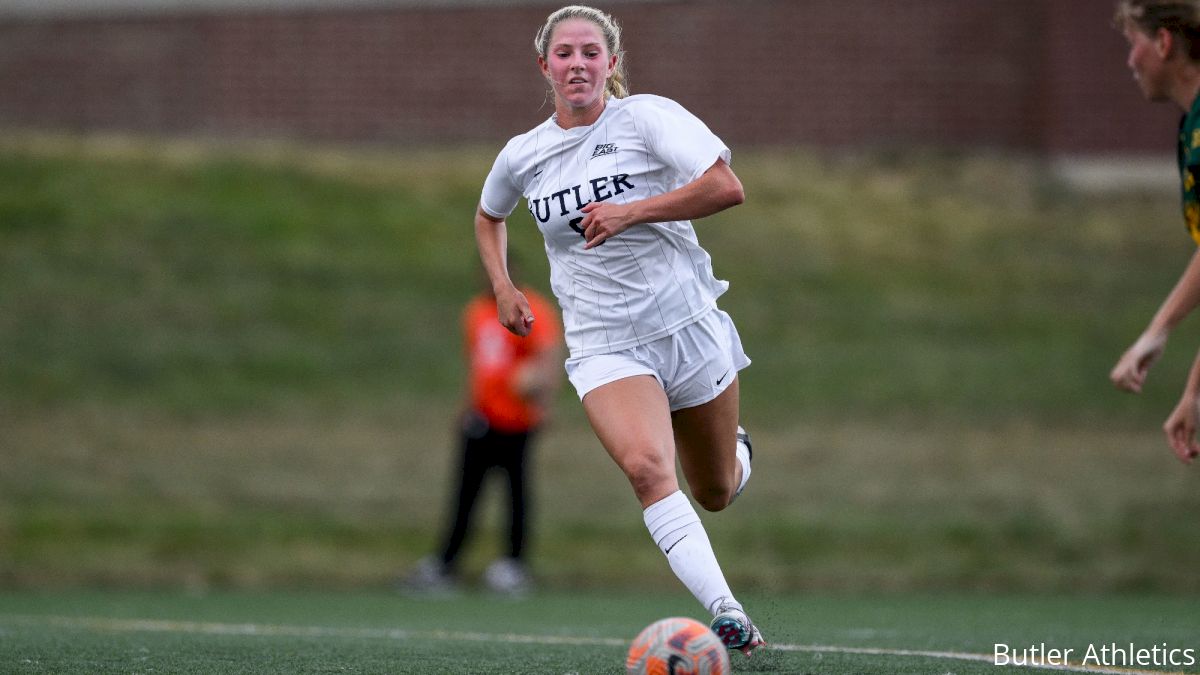 BIG EAST Offensive Player of the Week
Cara Jordan, UConn, Gr., F
Jordan provided consistent scoring to keep UConn rolling, tallying a goal in each of the Huskies' two games on the week. The graduate forward provided an insurance goal in UConn's 4-0 victory over Villanova on Thursday, and then opened up the scoring in a 2-1 win over Providence on Sunday. She applied pressure across the two matches, totaling six shots overall. Jordan now leads the Huskies in goals with five on the season, and has helped her squad surge towards the top of the BIG EAST standings.
BIG EAST Defensive Player of the Week
Natalie Bain, Xavier, So., D
Bain earns Defensive Player of the Week honors following a fantastic effort on the backline through Xavier's two games. The Musketeers posted back-to-back shutouts in their 0-0 draw at Providence and 1-0 win at Creighton, stymying opponent attacks. The sophomore defender played all 180 possible minutes across the two matches, consistently impacting the game on the defensive end. She was integral in limiting attacks, aiding in a 28-15 shots advantage and 17-3 shots on-goal advantage over the week for Xavier. The Musketeers also posted a 13-6 advantage in corners in their 1-0-1 week to remain towards the top of the BIG EAST standings.
BIG EAST Goalkeeper of the Week
Kaitlyn Mahoney, UConn, Sr., GK
Mahoney earns Goalkeeper of the Week honors for the second consecutive week after another string of stellar performances in net. The senior keeper began her week with a five-save solo clean sheet in UConn's 4-0 win over Villanova on Thursday. She then posted another great line with five saves in a 2-1 win at Providence on Sunday. Mahoney has been on fire as of late, allowing just one goal over her last four starts, helping the Huskies to a 3-0-1 record over that stretch. During conference play she has been unstoppable in the net, posting a .919 in-conference save percentage, the highest mark in BIG EAST play. She has also now posted nine shutouts this season, the third-highest mark in the BIG EAST.
BIG EAST Freshman of the Week
Norah Jacomen, Butler, Fr., F
Jacomen earns her third Freshman of the Week honor of the season following her offensive efforts on the week. The freshman forward tallied eight shots across two games for Butler, including a goal against RV Georgetown on Sunday. Her strike was her eighth goal of the season, tied for second-most in the conference and the most among BIG EAST freshmen. The first-year phenom has been tremendous for the Bulldogs all year and will look to keep up her play in a must-win match to end the regular season.