BIG EAST Men's Soccer
BIG EAST Men's Soccer Weekly Awards - Oct.23, 2023
BIG EAST Men's Soccer Weekly Awards - Oct.23, 2023
UConn, DePaul, Providence and St. John's capture men's BIG EAST weekly honors.
Oct 26, 2023
by Nicole Beckelman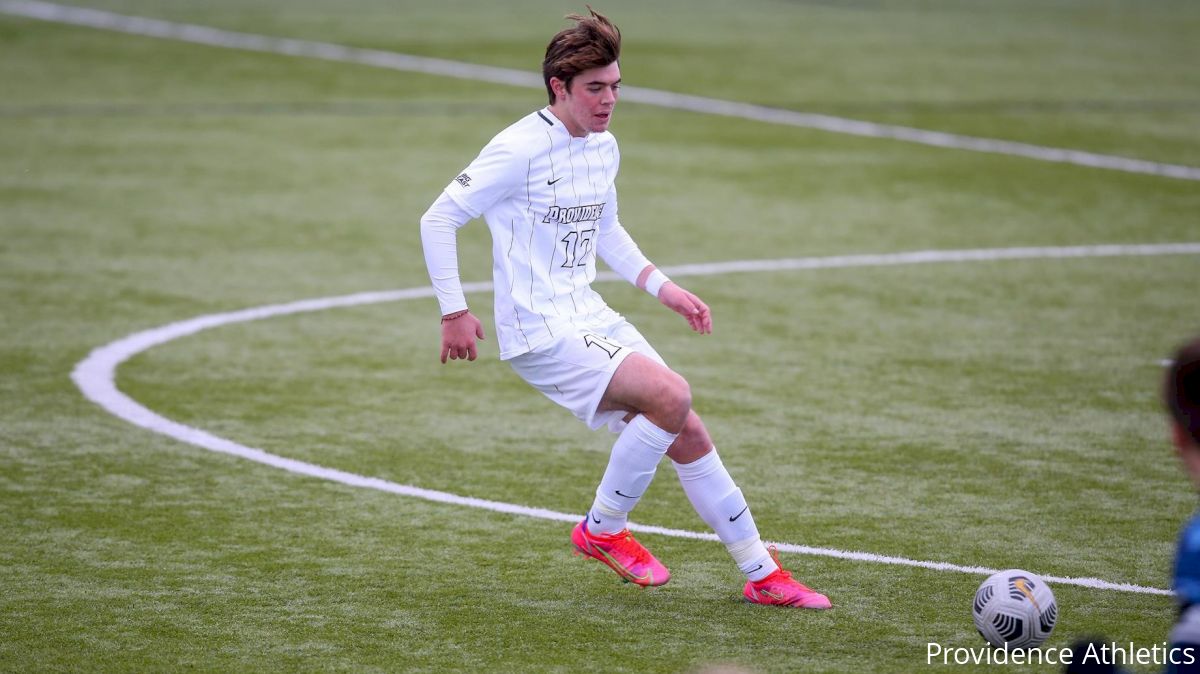 BIG EAST Offensive Player of the Week
Brendan McSorley, Providence, Sr., F (Randolph, N.J.)
Leading the offensive attack for the Friars, McSorley tallied three goals and an assist in the win over UConn and Butler, tying for the conference lead with seven points on the week. In a midweek conference tilt with the Huskies, the senior forward registered his third-game winning goal of the year, while placing two balls in the back of the net in a 3-1 victory. On Saturday against Butler, he registered his ninth goal of the season and fourth-game winning goal, while also dishing out an assist in a 3-0 win.
BIG EAST Defensive Player of the Week
Thomas Lamaille, St. John's, Jr., D (Villejuif, France)
Lamaille produced two assists from the back line across 158 minutes of action against Seton Hall and eighth-ranked Georgetown. Both helpers came on Wednesday against the Pirates, while Lamaille and the St. John's defense held the Pirates without a shot on goal in the outing. Lamaille also guided the Red Storm to a 1-1 tie with Georgetown, holding the opposition to just six shots in total, four of which were on frame.
BIG EAST Goalkeeper of the Week
Jayden Hibbert, Connecticut, So., GK (Teaneck, N.J.)
Hibbert was crucial in the Huskies win at Creighton on Saturday. The sophomore goalkeeper tallied 4 saves on 19 Creighton shots leading to his 4th clean sheet of the season. Overall, Hibbert has 36 saves on the season, with a 1.44 GAA on the year.
BIG EAST Freshman of the Week
Noeh Hernandez, DePaul, Fr., F (Bridgeview, Ill.)
Netted three goals and one assist in a 1-0-1 week for the Blue Demons, tying for the conference lead with seven points on the week. The freshman forward earned and converted on a penalty against Marquette to put DePaul in front 1-0 before assisting on DePaul's third goal of the half. In Saturday's win over Seton Hall, Hernandez registered a pair of tallies to push his goal total to five on the season.