South Atlantic Conference Men's Soccer
SAC Men's Soccer Weekly Awards - Oct. 24
SAC Men's Soccer Weekly Awards - Oct. 24
The South Atlantic Conference announced its Men's Soccer Players of the Week for games played in during the seventh week of the 2023 season.
Oct 25, 2023
by Nicole Beckelman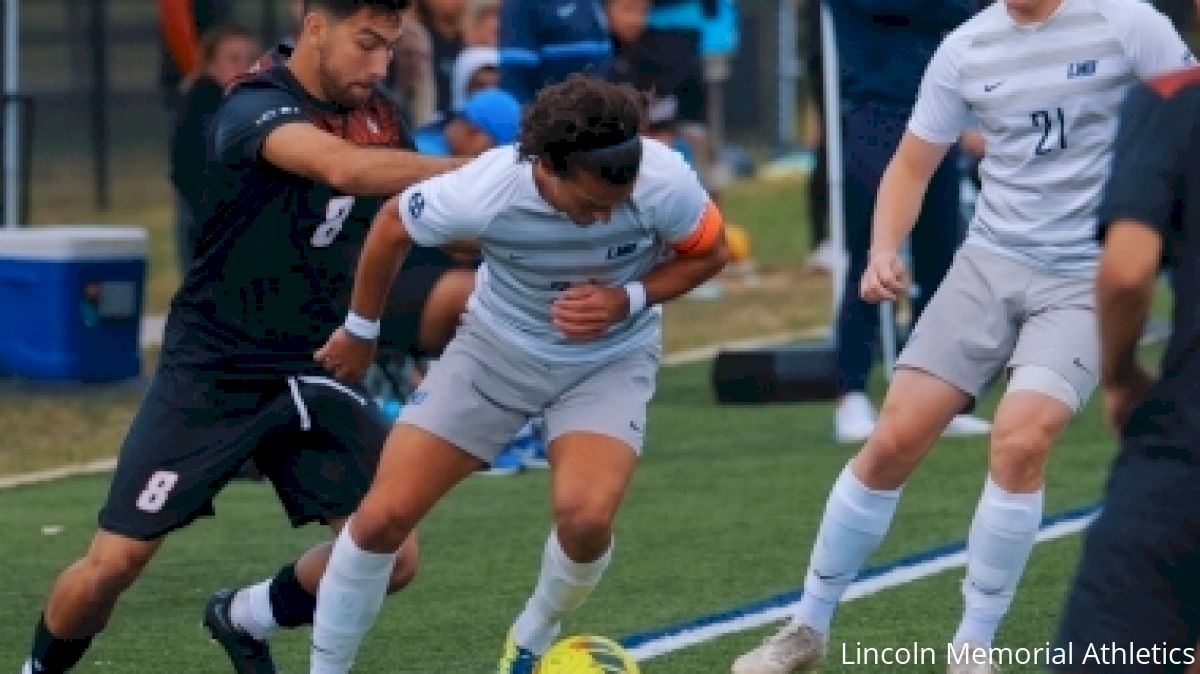 Mars Hill's Peter Plougman was named the Offensive Player of the Week while Lincoln Memorial's Dániel Benedek Miklósi was named the Defensive Player of the Week.
Plougman, a junior from Odense, Denmark, was a key contributor in Mars Hill's late rally to defeat USC Aiken 4-2. Plougman ended the night with six points from two assists and two goals, including the game winner, and led an offense that outshot the Pacers 13-6 in the second half.
Benedek Miklósi, a freshman goalkeeper from Budapest, Hungary, held the No. 9 Limestone Saints scoreless in a 2-0 win for the Railsplitters. He recorded four saves, including shutting down a pair of strikes on goal in the 66th minute, to solidify the conference win.
2023 SAC Men's Soccer Players of the Week
Offensive
Sept. 7 – Peter Plougmand, Mars Hill
Sept. 12 – Pablo Pozos, Wingate
Sept. 19 – Daniel Burko, Lincoln Memorial
Sept. 26 – Jacques Fokam Sandeu, Coker
Oct. 3 – Pablo Pozos, Wingate
Oct. 10 – Kriton Kiousis, Lincoln Memorial
Oct. 17 – Mark Radoki, Limestone
Oct. 24 – Peter Plougman, Mars Hill
Defensive
Sept. 7 – Nicolas Leite, Tusculum
Sept. 12 – Juan Basabe, Lenoir-Rhyne
Sept. 19 – Nicolas Leite, Tusculum
Sept. 26 – Zak Stiffler, Catawba
Oct. 3 – Pedro Santos, Wingate
Oct. 10 – Dániel Benedek Miklósi, Lincoln Memorial
Oct. 17 – Henrik Dahl, Limestone
Oct. 24 - Dániel Benedek Miklósi, Lincoln Memorial