South Atlantic Conference Women's Soccer
SAC Women's Soccer Weekly Awards - Oct. 24
SAC Women's Soccer Weekly Awards - Oct. 24
The South Atlantic Conference announced its Women's Soccer Players of the Week for games played in during the eighth week of the 2023 season.
Oct 25, 2023
by Nicole Beckelman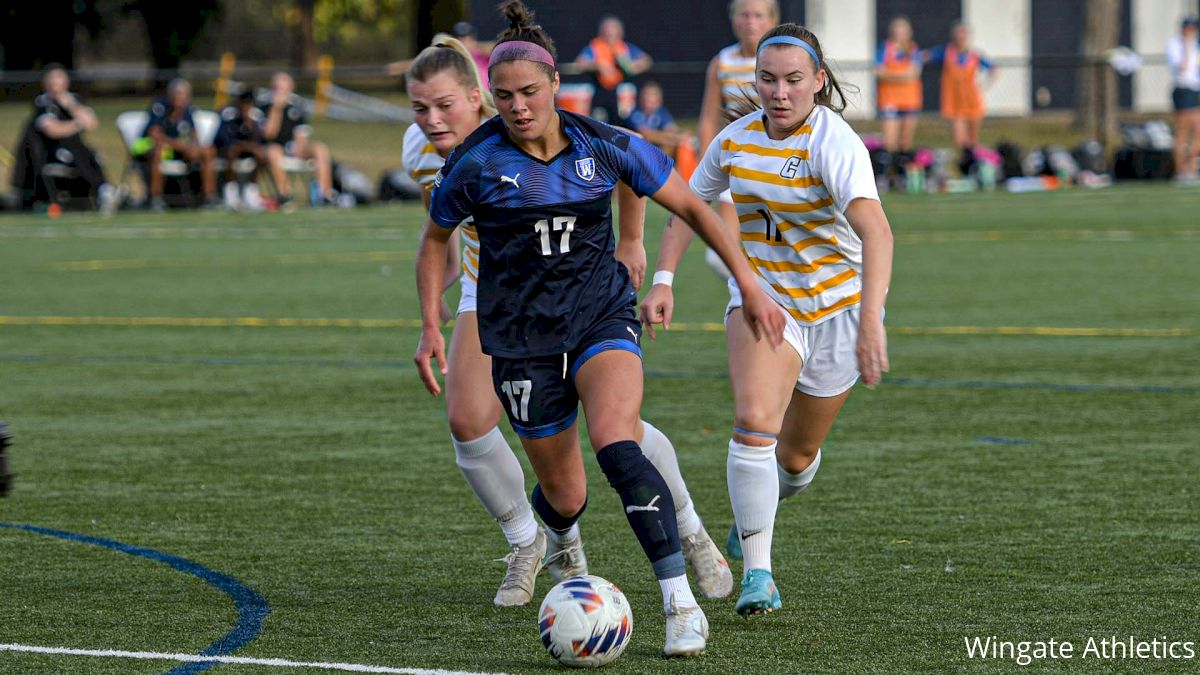 Wingate swept the awards as Caroline Peters was named the Offensive Player of the Week and Sascha Larsen was named the Defensive Player of the Week.
Peters, a senior from Sharpsburg, Ga., had a goal and an assist in the 4-0 win at Emory & Henry, netting the game-winner. The All-Region midfielder also had both corner kicks that set up the two goals in the win at Tusculum on Saturday.
Larsen, a junior from Soendersoe, Denmark, anchored the Wingate defense that notched two more shutouts, giving Wingate five consecutive shutouts in league play. In addition, Larsen scored both goals in the 2-0 victory at Tusculum on Saturday. She also scored a goal in the 4-0 victory at Emory & Henry.
2023 SAC Women's Soccer Players of the Week
Offensive
Sept. 7 – Sydney Jimmo, Catawba
Sept. 12 – Helen Summerell, Catawba
Sept. 19 – Lilly Borgman, Coker
Sept. 26 – Sydney Jimmo, Catawba
Oct. 3 – Bree Ehmer, Catawba
Oct. 10 – Elin Hansson, Lenoir-Rhyne
Oct. 17 – Helen Summerell, Catawba
Oct. 24 – Caroline Peters, Wingate
Defensive
Sept. 7 – Kelly Havens, Catawba
Sept. 12 – Ria Acton, Lenoir-Rhyne
Sept. 19 – Katrine Thisgaard, Wingate
Sept. 26 – Bente Latenstein, Lincoln Memorial
Oct. 3 – Ria Acton, Lenoir-Rhyne
Oct. 10 – Manu Baptista Felipe, Wingate
Oct. 17 – Bente Latenstein, Lincoln Memorial
Oct. 24 – Sascha Larsen, Wingate