2023 Akron vs Butler - Men's
NCAA Men's Soccer Games To Watch This Week Oct. 23-Oct. 29
NCAA Men's Soccer Games To Watch This Week Oct. 23-Oct. 29
Here's a look ahead at the games to watch for the week ahead in the BIG EAST, CAA, GLIAC, SAC and Landmark Conference.
Oct 24, 2023
by Briar Napier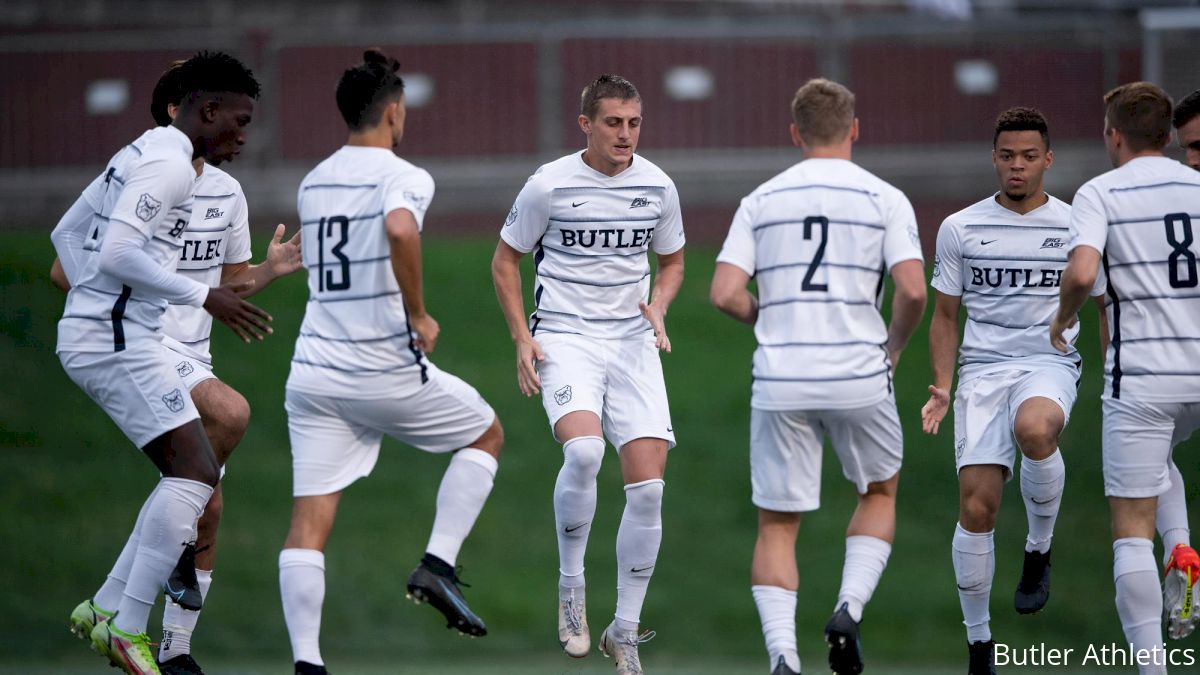 FloFC is broadcasting college soccer matches from NCAA Divisions I, II and III all season long, with each week bringing a new, exciting slate of matchups to check out from its partner conferences.
Here's a look ahead at the games to watch for the week ahead in the BIG EAST, CAA, GLIAC, SAC and Landmark Conference:
BIG EAST: Akron Vs. Butler
It's the final week of regular season play in the BIG EAST, and in the expanded eight-team field for the upcoming BIG EAST Men's Soccer Championship, most berths have been settled, but there is a fervent fight for the final spots up for grabs. Case in point: Butler, on six conference points, must beat Akron and hope for a Seton Hall loss or draw against Providence (which will be going on simultaneously Saturday) to solidify its place in the postseason no matter what else occurs.
CAA: Charleston Vs. Delaware
Six different teams could make up the final two unsolidified spots in the CAA Men's Soccer Championship, meaning that you can't really go wrong with any league game on the slate this weekend as the regular season wraps up. Our pick of the bunch features the current Nos. 5 and 6 seeds in the conference tournament squaring off, with both needing wins to feel a little less uneasy as in terms of conference points, the Blue Hens (with nine) are only three points ahead of second-to-last Northeastern with four other teams — including the Cougars — scrunched in between.
GLIAC: Davenport Vs. Northern Michigan
The GLIAC Men's Soccer Tournament quarterfinals get the league's postseason festivities going this weekend as the Panthers, despite appearing as the favorites to win a No. 3 vs. No. 6 matchup and duke it out with second-seeded Purdue Northwest next week in the semis, could be lured into a trap game and be on upset alert if they aren't careful. NMU may be the sixth seed after having won only one league game in the regular season, but it was a 1-0 triumph over Davenport way back in mid-September.
SAC: Lincoln Memorial Vs. Lenoir-Rhyne
Don't look now, but LMU is unbeaten in five SAC matches, and that stretch has included a gauntlet faced of Catawba, Wingate and Limestone — all of whom were ranked in the top 25 of the United Soccer Coaches D-II national men's poll when the Railsplitters faced them. The 2-0 win over Limestone this past weekend was the best of the bunch, and LMU will aim to avoid a hangover against a Bears squad who also, ironically, is on a five-match unbeaten run in league play.
Landmark: Lycoming Vs. Elizabethtown
Lycoming is one of two Landmark teams (along with Catholic) who could finish their conference seasons unbeaten when the league wraps up regular season play Saturday, but the Warriors will have a tougher time doing it as the Blue Jays have the No. 3 seed in the Landmark Conference Men's Soccer Championship in their sights. Lycoming hasn't lost any game in nearly a month, however, and good luck trying to get past a defense that's been one of the sturdiest in the league (15 goals allowed all year).