BIG EAST Women's Soccer
BIG EAST Women's Weekly Awards - Oct. 2, 2023
BIG EAST Women's Weekly Awards - Oct. 2, 2023
The sixth week of the BIG EAST women's season has concluded, revealing the players who earned Player of the Week awards.
Oct 5, 2023
by Nicole Beckelman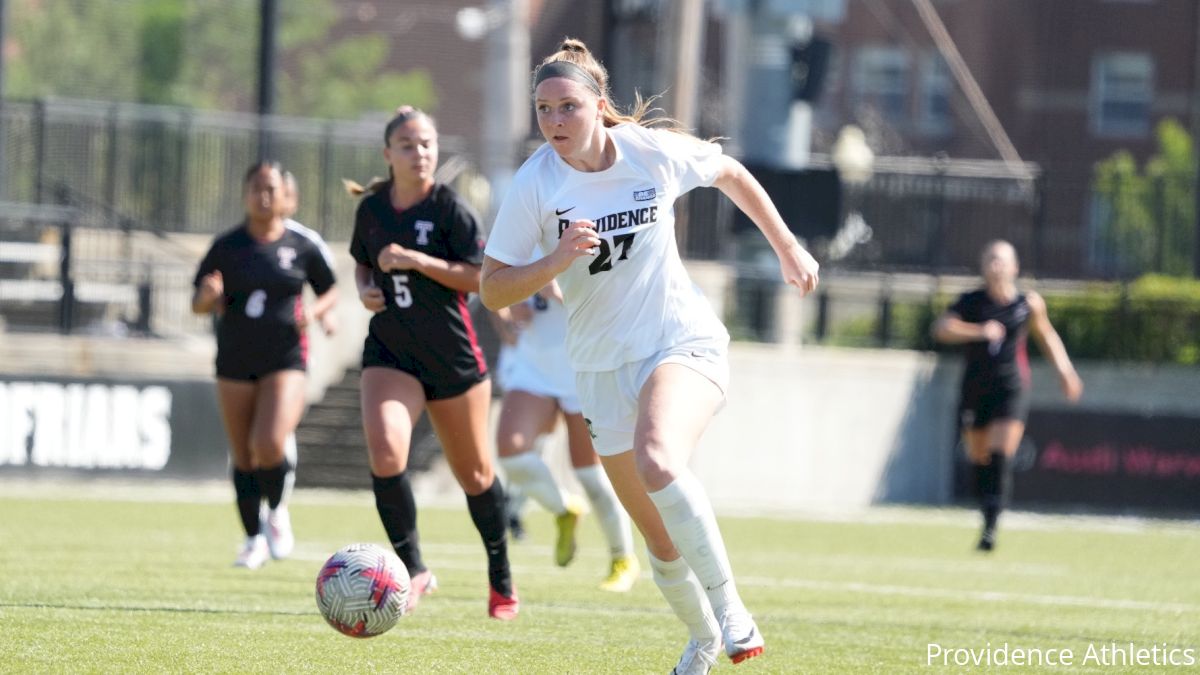 BIG EAST Offensive Player of the Week
Natalie Tavana, Seton Hall, Jr., M
The junior phenom continued her scorching season with a goal in each of Seton Hall's matches on the week. Tavana's two goals accounted for all of the Pirates' offense in a crucial 1-0-1 slate. She scored the lone goal in a 1-0 win over St. John's on Thursday, followed up by a strike to start the scoring in a 1-1 draw against No. 24 Xavier on Sunday. Tavana totaled eight shots over the two games as she continues to apply constant pressure on opponent backlines. She has now totaled ten goals on the season, best in the conference and tied for 12th in the country. The junior midfielder is also tied for the most points in the BIG EAST with 21, while leading the conference in points per game with 1.91 and goals per game with 0.91. She hasn't let up one bit in BIG EAST play either, now totaling three goals over four conference games, tied for the most in conference play.
BIG EAST Defensive Player of the Week
Katherine Turner, St. John's, Gr., D
Turner strengthened a St. John's backline that held opponents to seven total shots and just two shots on goal over two games on the week. The Johnnies held a 19-7 shots advantage and a 9-2 shots on goal advantage in a 1-1 week to grab their first win of conference play. The graduate defender played all 90 minutes in the Red Storm's 2-0 shutout win over Villanova on Sunday, helping allow just two total shots and no shots on goal, stifling any attacks from the opposition. Turner and company will look to build on their play heading into the coming weeks as St. John's looks to climb the conference standings.
BIG EAST Goalkeeper of the Week
Mikki Easter, Marquette, Sr., GK
Easter earns Goalkeeper of the Week honors following an impressive string of games on the week. The senior keeper was dominant in Marquette's 3-1 win over Creighton on Thursday, matching her career-high with eight stops. She then followed up her performance with a six-save clean sheet in a 0-0 draw at UConn on Sunday. Her shutout on Sunday was her fourth of the season, and she now sits second in the BIG EAST in total saves with 42. The Golden Eagles now have a 2-1-1 conference record and have gone 3-1-2 over their last six games thanks in large part to Easter's efforts.
BIG EAST Freshman of the Week
Marryn Gruhn, Providence, Fr., M
Gruhn played an integral role in Providence remaining without a loss in conference play, as she scored the Friars' lone goal in their 1-1 draw to Butler on Thursday. The freshman's unassisted goal came in the 44th minute as she found the bottom right side of the net after capturing a loose ball. Her game-tying strike was her second goal of the season and came in a crucial spot for the Friars, who sit at 2-0-1 in-conference and 7-2-1 overall.