South Atlantic Conference Women's Soccer
SAC Women's Weekly Awards - Sept. 26
SAC Women's Weekly Awards - Sept. 26
The SAC announced its WePlayed Sports Women's Soccer Players of the Week for games played in during the fourth week of the 2023 season.
Sep 26, 2023
by Nicole Beckelman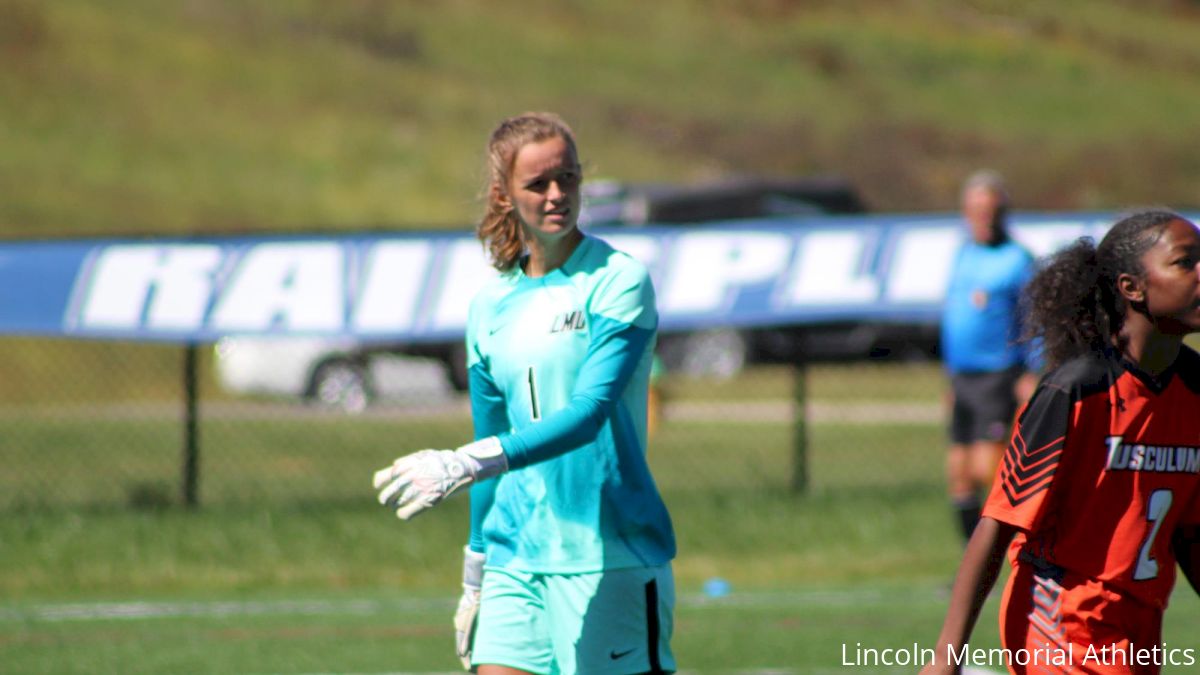 Catawba's Sydney Jimmo was named the Offensive Player of the Week while Lincoln Memorial's Bente Latenstein was named the Defensive Player of the Week.
Jimmo, a graduate student from Shelburne, Vt., recorded three goals and an assist as part of the 2-0 week for No. 3 Catawba. She scored the game-winning goal in the 2-1 win at Wingate and scored twice in the 5-0 win over Tusculum. Jimmo stands alone with a nation-leading 11 goals this season on the highest scoring offensive in the country.
Latenstein, a junior from Amsterdam, Netherlands, kept a clean sheet in the 1-0 win over Newberry on Saturday. Latenstein recorded five saves in the victory.
2023 SAC Women's Soccer Players of the Week
Offensive
Sept. 7 – Sydney Jimmo, Catawba
Sept. 12 – Helen Summerell, Catawba
Sept. 19 – Lilly Borgman, Coker
Sept. 26 – Sydney Jimmo, Catawba
Defensive
Sept. 7 – Kelly Havens, Catawba
Sept. 12 – Ria Acton, Lenoir-Rhyne
Sept. 19 – Katrine Thisgaard, Wingate
Sept. 26 – Bente Latenstein, Lincoln Memorial