2023 Notre Dame vs Akron - Men's
Men's Soccer Games To Watch This Week Sept. 18-Sept. 24
Men's Soccer Games To Watch This Week Sept. 18-Sept. 24
Here's a look ahead at the games to watch for the week ahead on FloFC, including Notre Dame vs. Akron.
Sep 20, 2023
by Briar Napier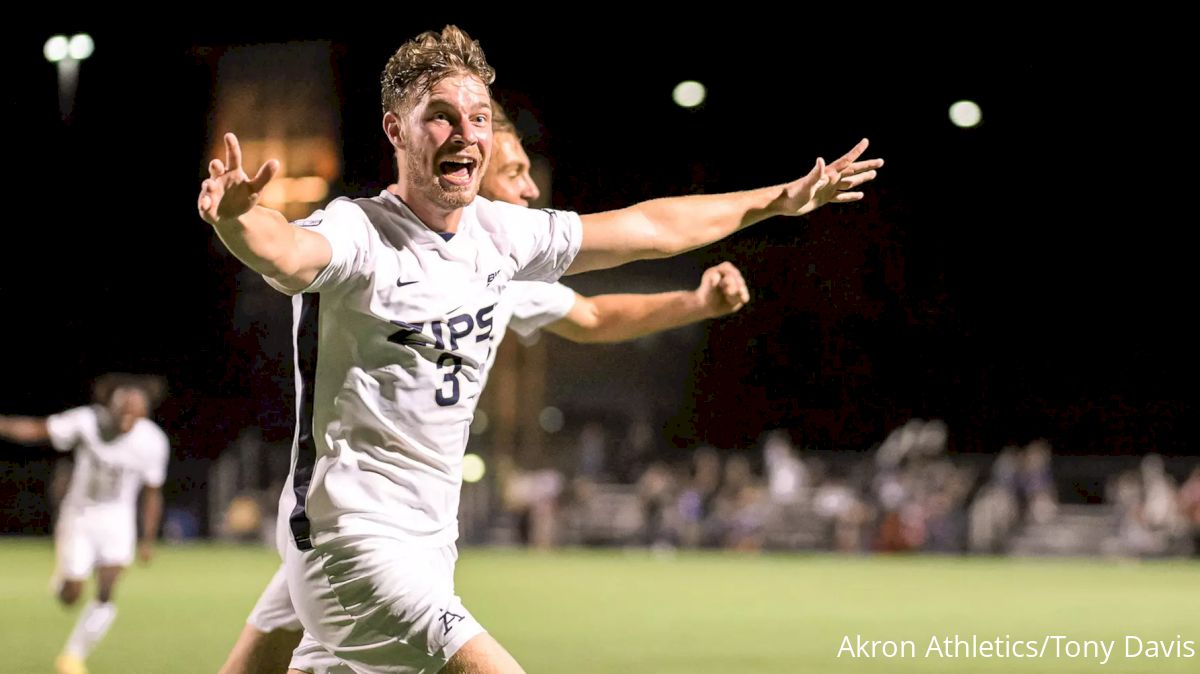 FloFC is broadcasting college soccer matches from NCAA Divisions I, II and III all season long, with each week bringing a new, exciting slate of matchups to check out from its partner conferences.
Here's a look ahead at the games to watch for the week ahead in the BIG EAST, CAA, GLIAC, SAC and Landmark Conference:
BIG EAST: Notre Dame Vs. Akron
A top-10 matchup exclusively on FloFC? You bet. The No. 3-ranked Zips and the No. 10 Fighting Irish, both of which have captured national championships since 2010 and should be in the hunt for more silverware this season, will clash in one of the best games you'll find anywhere in the country this week.
The BIG EAST's Akron is still unbeaten through seven matches at 5-0-2 and is coming off a big win against then-No. 11 Florida International and a wild 3-3 draw in its league opener against Providence last week.
CAA: Monmouth Vs. Delaware
At a surprising 5-1-1, Delaware has already surpassed its 2022 win total (four) and has looked fantastic on the attack, scoring multiple goals in six of seven matches. Senior forward Carlos Fernandez is on fire with seven goals in as many games played as Monmouth will attempt to stop him and try to pick up its first conference win of the season in the process.
GLIAC: Gannon Vs. Saginaw Valley State
Four games unbeaten (the last of which came against GLIAC foe Northern Michigan on Sunday) has set SVSU up well for a visit from nationally No. 9-ranked Gannon, which has rocketed to a perfect 6-0 start off the back of its prolific goalscoring midfielder, James Pool (five goals in six matches).
But the Cardinals did pitch back-to-back shutouts in a three-day span against both St. Cloud State and NMU, suggesting that their back line is finding its form.
SAC: Limestone Vs. Newberry
Limestone, picked to finish sixth in the SAC preseason coaches' poll, is at the moment the league's highest ranked program in the national poll at No. 11 thanks to a flying 4-0-1 start with three shutouts, including in the Saints' SAC opener against Lenoir-Rhyne this past Saturday. \
As for Newberry, it will be starting a "prove it" stretch across its next three matches against nationally-ranked Limestone and Lincoln Memorial, plus former national champion Wingate, to see where it stands among the elites of the SAC following a 1-0-1 start to league play.
Landmark: Juniata Vs. Drew
Both of these programs had underwhelming, under-.500 seasons in the Landmark a season ago, yet each have begun their nonconference slates with three wins and winning marks.
Will one break through and challenge for the league's crown this time around? Drew certainly hopes so after the Rangers went a strong 12-2-4 overall in 2022, though with the caveat of a poor 2-2-3 mark in the Landmark as they missed out on the postseason.