CAA Men's Soccer
CAA Men's Weekly Awards - Sept. 11, 2023
CAA Men's Weekly Awards - Sept. 11, 2023
Carlos Fernandez, Jacob Randolph, and Thomas Vold are the CAA men's soccer weekly award winners for the week ending September 10.
Sep 11, 2023
by Nicole Beckelman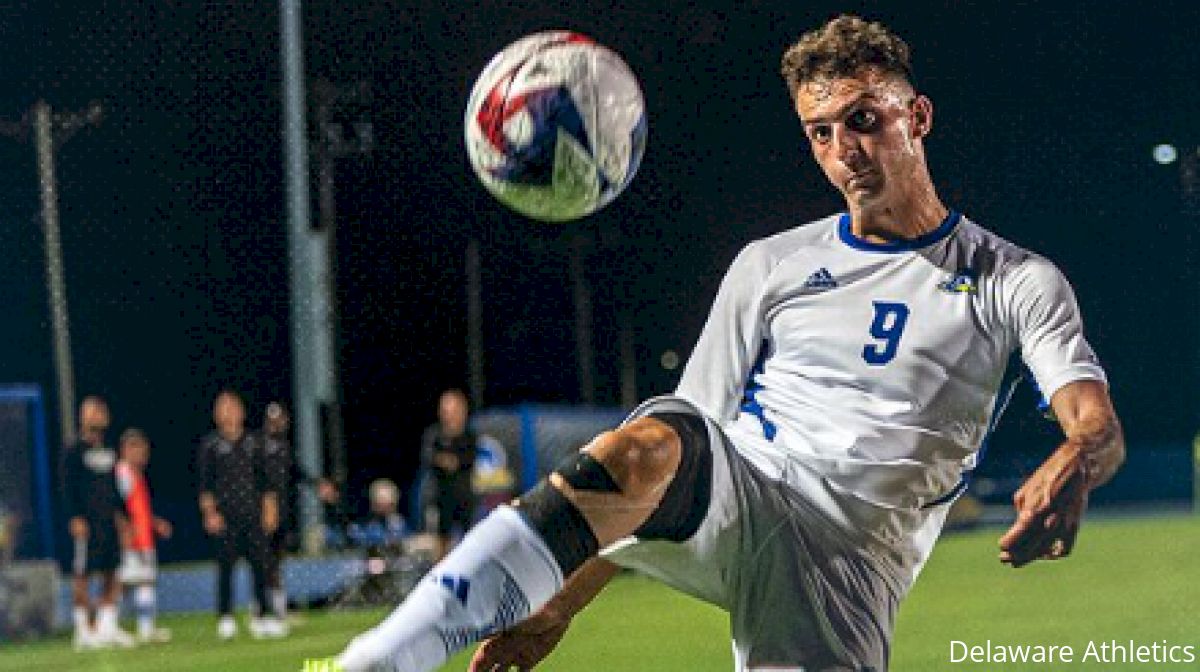 OFFENSIVE PLAYER OF THE WEEK
Carlos Fernandez, Delaware
Senior | Forward | A Coruña, Spain / Universidade de Coruña
Fernandez scored four times in a 2-0-0 week for Delaware with a dramatic hat trick in a come-from-behind league win. The senior from Spain tallied the game-winner in the 78th minute of a victory Tuesday at Mount St. Mary's before a thrilling three-goal performance that included two goals in the final four minutes to win 3-2 over William & Mary on Saturday.
DEFENSIVE PLAYER OF THE WEEK
Jacob Randolph, UNCW
Graduate Student | Goalkeeper | Metairie, La. / Jesuit
Randolph collected a pair of shutouts against non-league competition to push UNCW to 3-1-1 to begin 2023. The grad transfer turned aside seven South Carolina shots in the Seahawks' second-straight win over the Gamecocks before stopping two ETSU shots to make a 1-0 lead hold up in a Saturday non-conference victory.
ROOKIE OF THE WEEK
Thomas Vold, Northeastern
Freshman | Defense | Høvik, Norway / NTG-U
Vold notched his first career goal and the eventual game-winner in Northeastern's 2-1 win over defending MAAC champion Quinnipiac on Tuesday. The freshman from Norway followed the tally in Connecticut by playing all 90 minutes defensively in a scoreless draw in Brookline against Charleston on Saturday.
2023 CAA MEN'S SOCCER WEEKLY AWARD WINNERS
OFFENSIVE PLAYER OF THE WEEK
Aug. 28: Sam Donnellan, Delaware
Sept. 4: Amit Magoz, Stony Brook; Ben Zakowski, Monmouth
Sept. 11: Carlos Fernandez, Delaware
DEFENSIVE PLAYER OF THE WEEK
Aug. 28: Wessel Speel, Hofstra
Sept. 4: Ethan Garvey, Charleston
Sept. 11: Jacob Randolph, UNCW
ROOKIE OF THE WEEK
Aug. 28: Bryan Miralrio, UNCW
Sept. 4: Julian Jordheim, Drexel
Sept. 11: Thomas Vold, Northeastern