CAA Women's Soccer
CAA Women's Soccer Weekly Awards - Sept. 11, 2023
CAA Women's Soccer Weekly Awards - Sept. 11, 2023
Vivian Akyirem, Kerry Pearson, and Bella Antonio are the CAA women's soccer weekly award winners for the week ending September 10.
Sep 11, 2023
by Nicole Beckelman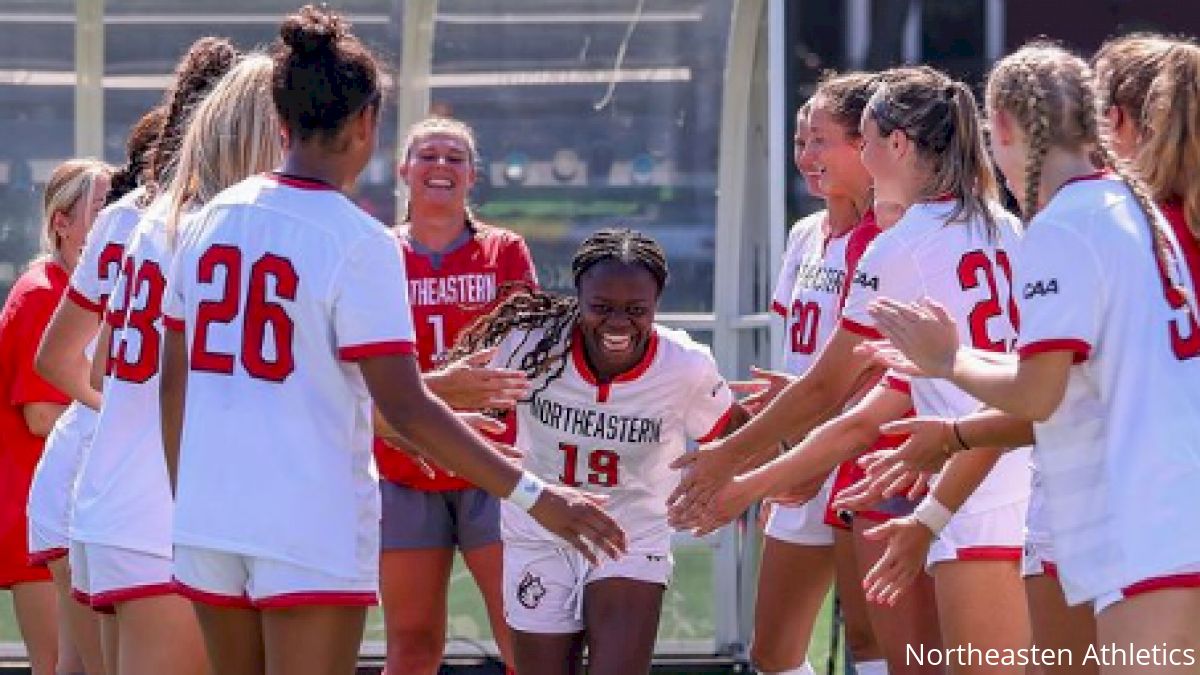 OFFENSIVE PLAYER OF THE WEEK
Vivian Akyirem, Northeastern
Sophomore | Forward | Kumasi, Ghana / Berkshire School (Mass.)
Akyirem contributed two goals and an assist to a 1-0-1 opening weekend of CAA play. The sophomore from Ghana was part of two of Northeastern's three goals in a win over UNCW on Thursday and struck for a goal on a penalty kick in Sunday's draw vs. Drexel.
DEFENSIVE PLAYER OF THE WEEK
Kerry Pearson, Stony Brook
Senior | Defense | Merrick, N.Y. / Sanford H. Calhoun
Pearson helped Stony Brook to a 1-0-1 start to its CAA slate by holding a pair of opponents to one total goal. The senior from Long Island played all 90 minutes in a clean sheet against Campbell on Thursday and limited Hampton to one goal on Sunday. The Seawolves held the Camels and Pirates both to seven shots or fewer.
Kerry Pearson ➡️ @CAASports 𝗗𝗲𝗳𝗲𝗻𝘀𝗶𝘃𝗲 𝗣𝗹𝗮𝘆𝗲𝗿 𝗼𝗳 𝘁𝗵𝗲 𝗪𝗲𝗲𝗸 😎

📰: https://t.co/NW1pGlBniW

🌊🐺 x #CAASoccer x @kerrypearsonn pic.twitter.com/Utn0DO4ZKi

— Stony Brook Women's Soccer (@StonyBrookWSOC) September 11, 2023
ROOKIE OF THE WEEK
Bella Antonio, Charleston
Freshman | Forward | North Ridgeville, Ohio / North Ridgeville
Antonio erupted for two goals and two assists in Charleston's record-setting 11-1 win over Hampton on Thursday. The freshman from Ohio contributed to four goals in 36 minutes of action, including the Cougars' first tally 95 seconds into the match.
2023 CAA WOMEN'S SOCCER WEEKLY AWARD WINNERS
OFFENSIVE PLAYER OF THE WEEK
Aug. 21: Olivia Pearse, Hofstra
Aug. 28: Annalena O'Reilly, Drexel
Sept. 4: Jasmine Hamid, Towson
Sept. 11: Vivian Akyirem, Northeastern
DEFENSIVE PLAYER OF THE WEEK
Aug. 21: Nora Green-Orset, William & Mary
Aug. 28: Lily Dunbar, Drexel; Riley Melendez, Towson
Sept. 4: Joella Chase, Drexel
Sept. 11: Kerry Pearson, Stony Brook
ROOKIE OF THE WEEK
Aug. 21: Gabby Hoschek, Elon
Aug. 28: Alyssa Tucker, Campbell
Sept. 4: Lindsay Wilson, William & Mary
Sept. 11: Bella Antonio, Charleston