CAA Men's Soccer
CAA Men's Soccer Weekly Awards -- Aug. 28, 2023
CAA Men's Soccer Weekly Awards -- Aug. 28, 2023
Sam Donnellan, Wessel Speel and Bryan Miralrio are the CAA men's soccer weekly award winners for the week ending August 27.
Aug 28, 2023
by Nicole Beckelman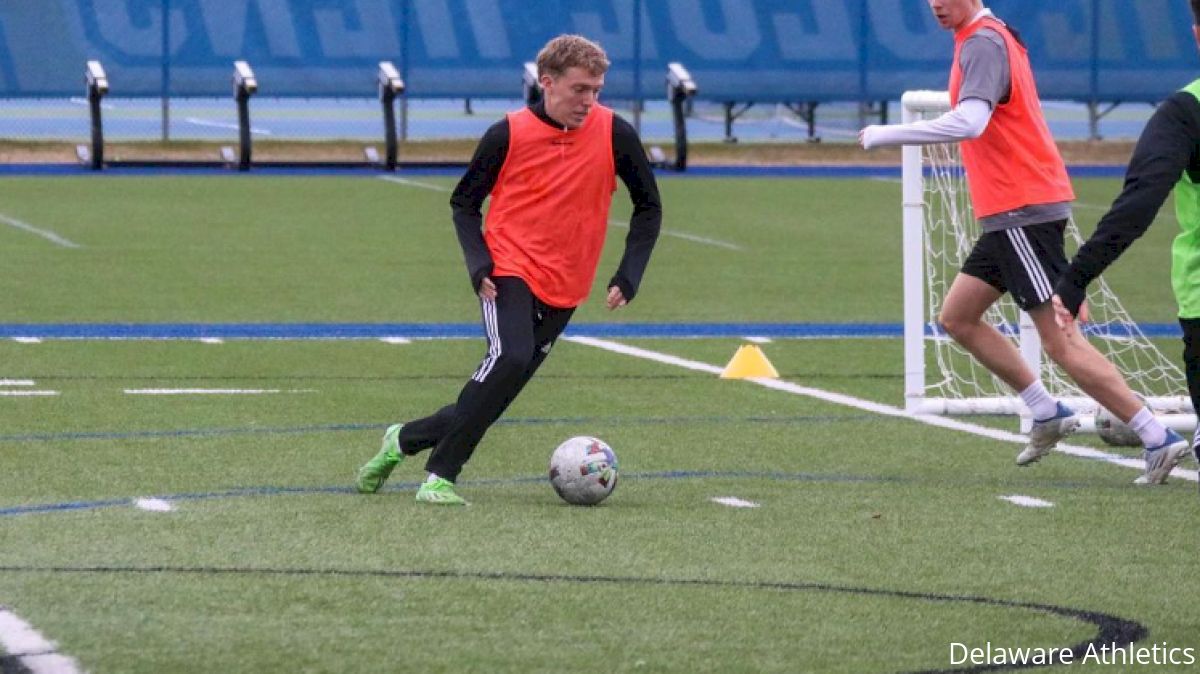 OFFENSIVE PLAYER OF THE WEEK
Sam Donnellan, Delaware
Sophomore | Forward | Newcastle, Australia
Donnellan tallied five points on two goals and an assist as Delaware downed Rutgers and Loyola Maryland for the Blue Hens' first 2-0-0 start since 2016. The sophomore from Australia tallied an assist in Thursday's 3-2 win over a Rutgers side that played in last year's NCAA Tournament before adding both goals in Sunday's victory in Baltimore.
DEFENSIVE PLAYER OF THE WEEK
Wessel Speel, Hofstra
Senior | Goalkeeper | Utrecht, Netherlands / St. Bonifatius College
Speel recorded the 17th shutout of his collegiate career in Hofstra's season-opening 1-0 win against Marist. The senior from The Netherlands made three saves and was supported by a 59th-minute tally from Ryan Carmichael
ROOKIE OF THE WEEK
Bryan Miralrio, UNCW
Freshman | Forward | Arlington, Texas / Mansfield Summit
Miralrio notched the game-winner in the 88th minute to lift UNCW past American, 2-1, in Thursday's season opener. The freshman from Texas played 29 minutes off the bench and put the ball past the American goalie on his first collegiate shot attempt.
2023 CAA MEN'S SOCCER WEEKLY AWARD WINNERS
OFFENSIVE PLAYER OF THE WEEK
Aug. 28: Sam Donnellan, Delaware
DEFENSIVE PLAYER OF THE WEEK
Aug. 28: Wessel Speel, Hofstra
ROOKIE OF THE WEEK
Aug. 28: Bryan Miralrio, UNCW